Litepanels: Lighting Masterclass with Hollywood Gaffer Pat Grosswendt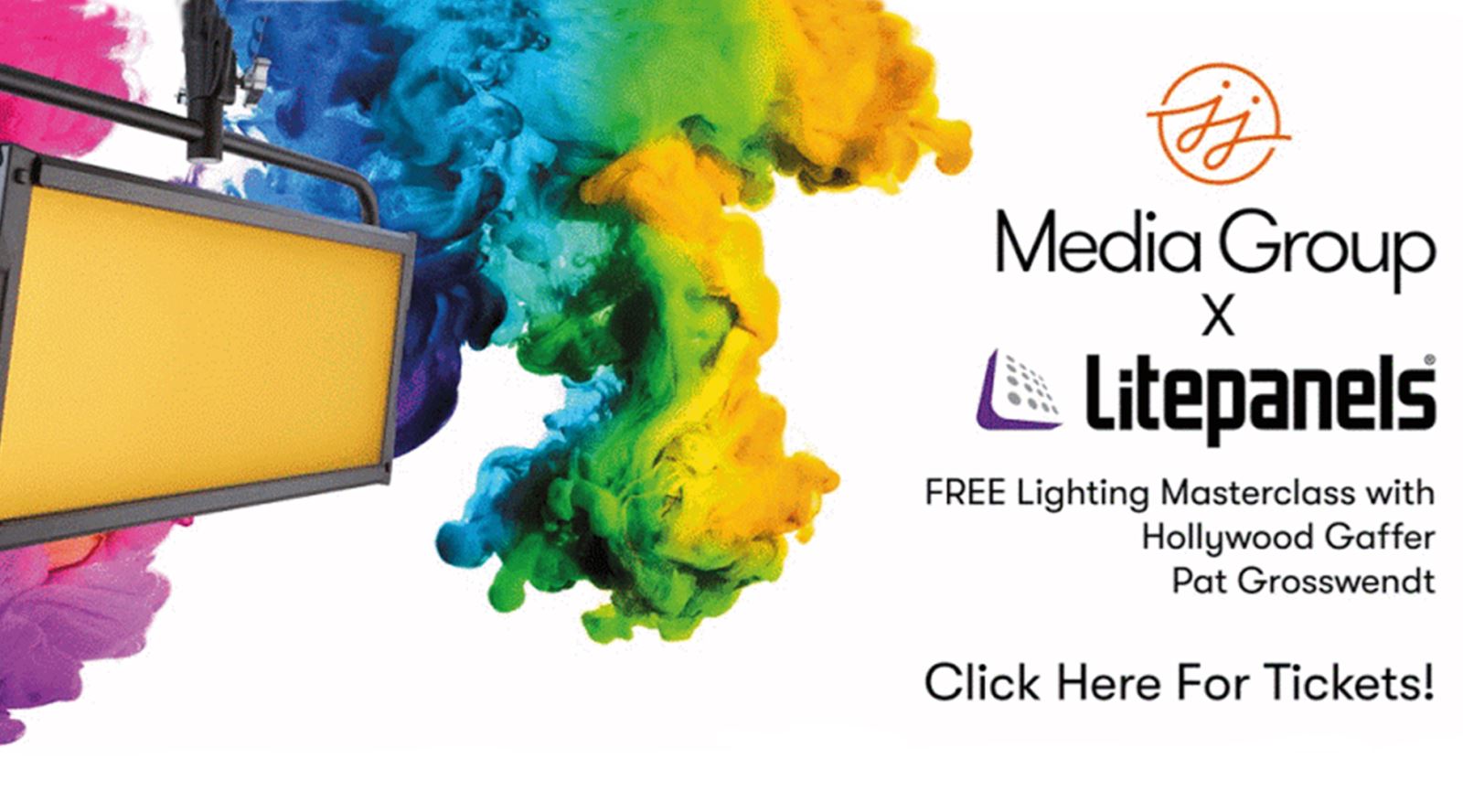 GTC sponsor Litepanels is holding a FREE lighting masterclass with Pat Grosswendt (Hollywood gaffer and co-founder of Litepanels) at JJ Media on 6 February.
JJ Media Group host a unique opportunity to explore the creative use of LED light technology and get hands-on with the newest, most discussed product from Litepanels since the launch of the Astra: Gemini 2x1 RGBWW soft light.
What's more, this is the first time that Pat, Litepanels co-founder, has returned to London since filming Gosford Park with BAFTA winner BSC Lighting Cameraman Andrew Dunn in 2001. It's a special occasion for Pat, and we believe it will be an equally unique opportunity for all those who attend!
Arrival from 6 pm with Pat starting at 6.30–8 pm with an hour of refreshments and networking until 8–9 pm.
What you will learn:
Tips and tricks from a lighting gaffer / lighting director with over 30 years' experience in the Hollywood film and TV studio lighting industry.
The value of new LED lighting technology and how the industry is using it today from the co-founder of LED lighting pioneer Litepanels
How to use LED lights for Smarter lighting, and which products bring the best value to your shoot.
Touch and try the newest products from Litepanels, including the new RGBWW 2X1 soft panel Gemini, Astra, Sola and Lykos range of products.
GTC members are invited. Book a ticket now.
Search for Camera Crew