New Day Pictures Open Day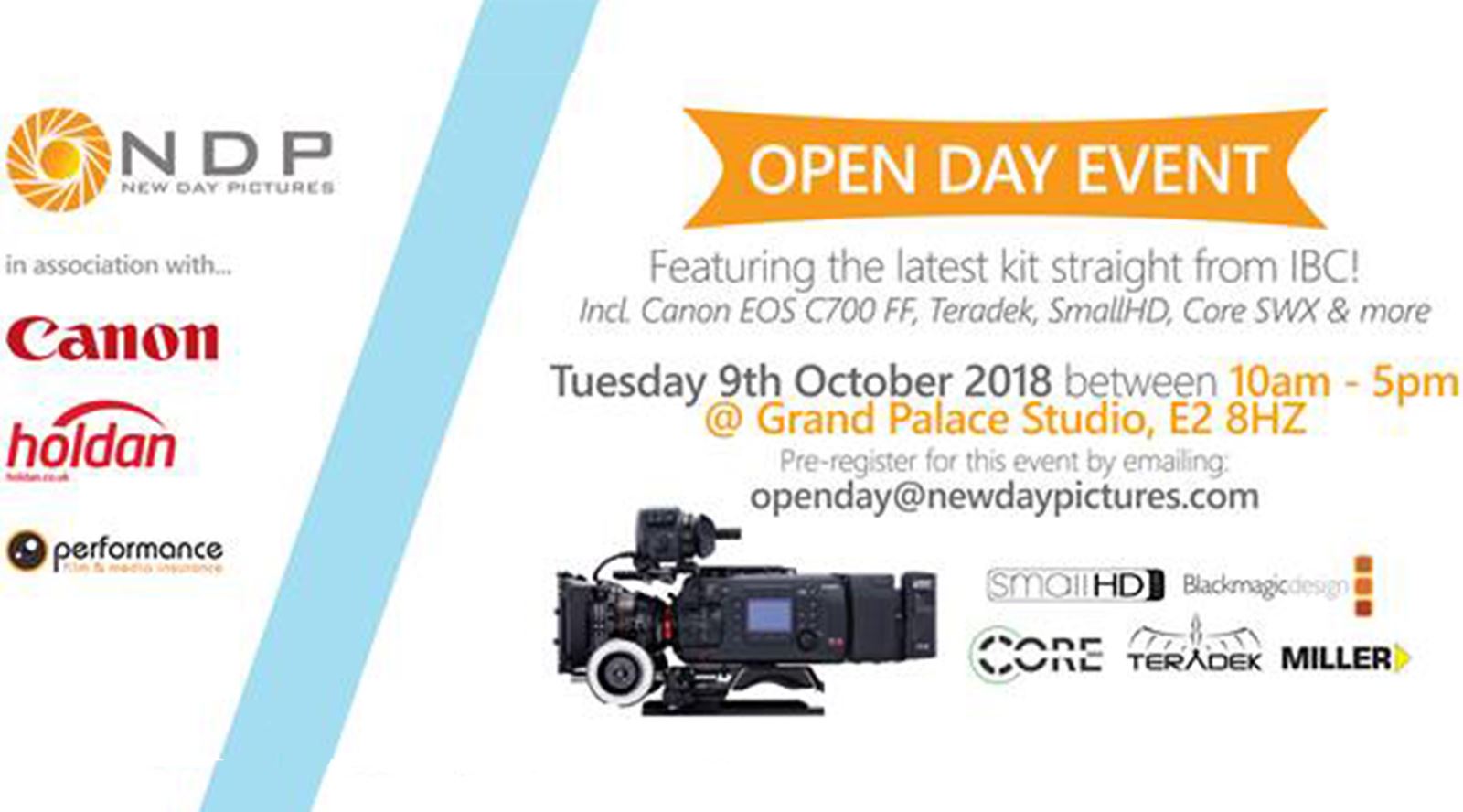 GTC sponsors New Day Pictures (NDP) are holding a post-IBC Open Day in association with Canon, Holdan, Performance Insurance (also all GTC sponsor companies).
If you couldn't make it to Amsterdam this year, this will be a great opportunity to catch up with this year's IBC new product announcements.
There will also be lots of freebies and a 25% discount voucher... and the whole day is completely free!
Search for Camera Crew