Visual Impact: Post IBC events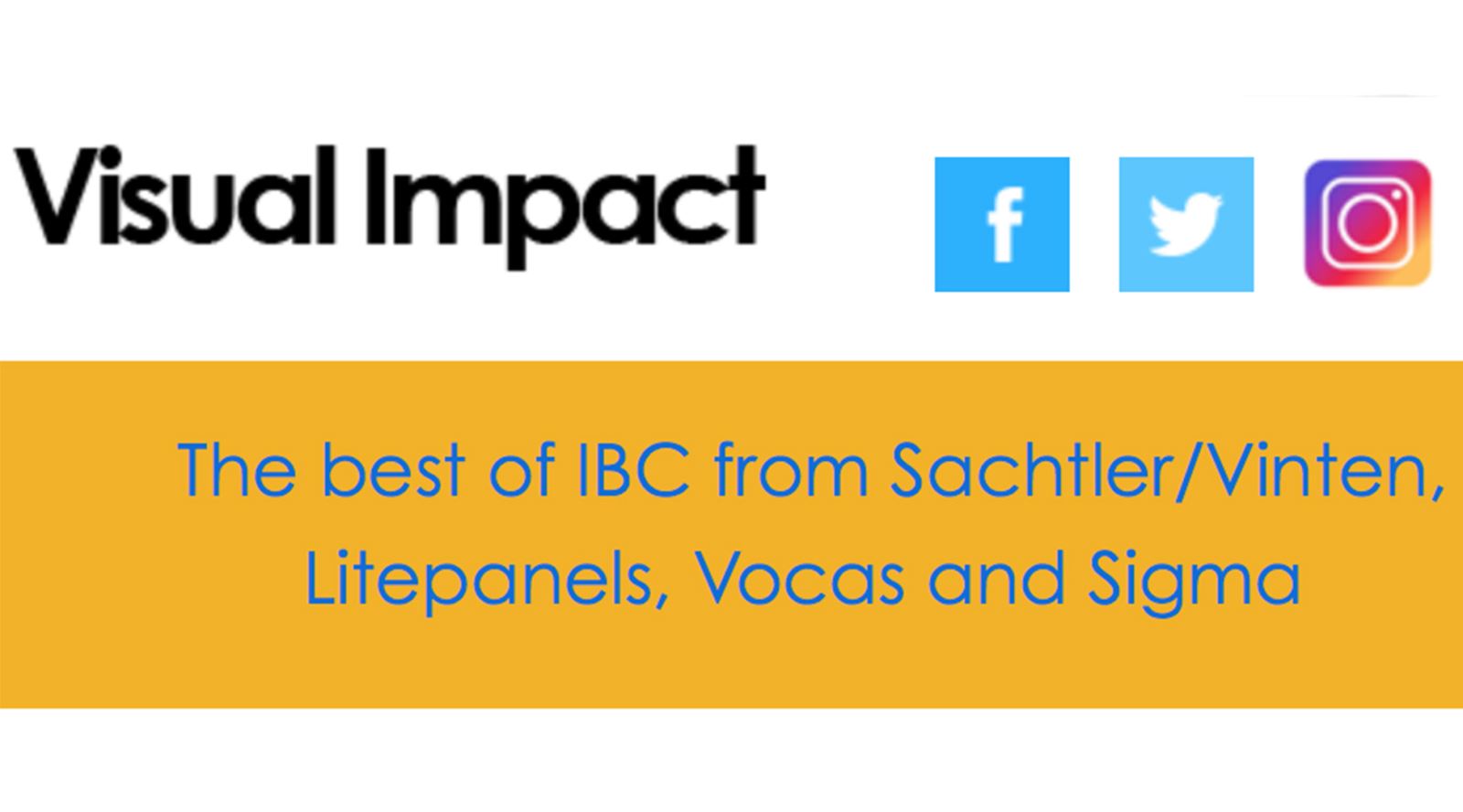 ---
GTC sponsor Visual Impact is holding three post IBC events, featuring products from Sachtler/Vinten, Litepanels, VOCAS and SIGMA.
The new Flowtech tripod will be featured in an interactive webinar, while those interested in the latest LED lights should make time for the Litepanels hands-on day showing the new Gemini 2x1 soft panel. Finally, the camera accessories and lenses launched at IBC from VOCAS and SIGMA will be showcased.
Each event will be presented by an industry expert and will feature a Q&A session.
Click on the links below for more information and to register for these events.
---
12 October: Webinar – Flowtech
The star product at IBC, you will learn why this revolutionary tripod is such a 'game-changer', endorsed by leading DoPs and cinematographers across the world. In this interactive webinar, VITEC's Head of Training Peter Harman will give practical examples of how the tripod will save you time and change your workflow for ever!
---
19 October: Hands-on Event – LItepanels Gemini
Be one of the first to try out the new Gemini from Litepanels at an informal hands-on event. This new 2x1, RGB-WW soft panel combines daylight, tungsten, and red-green-blue LEDs to deliver highly flexible and precise colour adjustment. Find out why top cinematographers Andrew Dunn, BSC and George Mooradian, ASC are fans.
---
26 October: Hands-on Event – New products from VOCAS and SIGMA
Get your hands on the latest camera accessories and lenses launched at IBC aimed at the Canon C200, Sony FS7, Panasonic EVA1 and ARRI Mini. Try out these great products for yourself and understand the benefits by talking directly to the product experts from VOCAS and SIGMA.
---