BVE 2017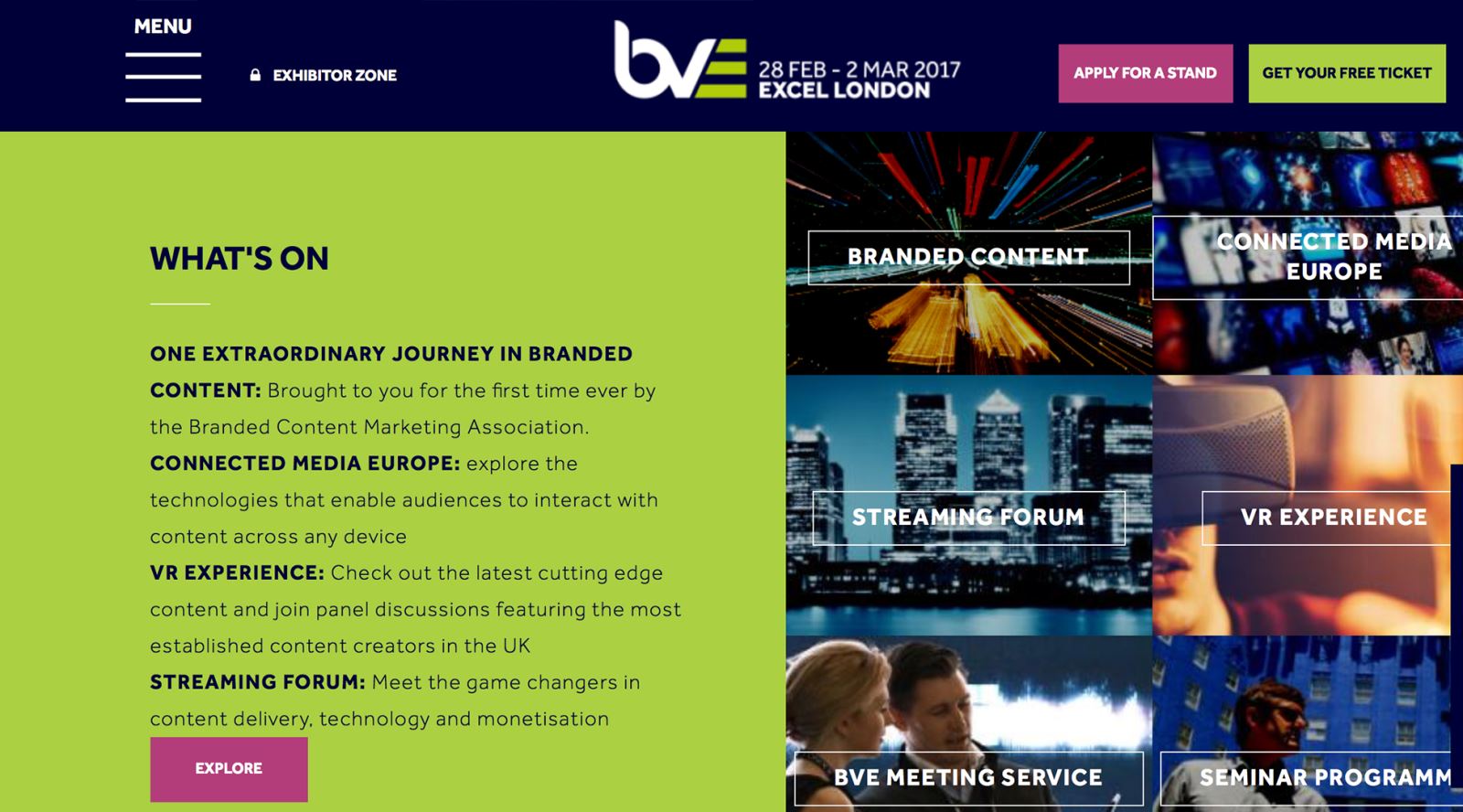 The GTC will be at BVE 2017 on Stand Q49.
BVE is the UK's leading Entertainment and Media Tech event, with a 20-year history dedicated to the broadcast, production and post-production sectors.
In recent years, the show has evolved into an all-encompassing event that also covers the Connected Media, AV Systems Integration, Live Production, VR and creative sectors. It attracts more than 15,000 visitors who attend to discover and learn about the latest products, services and trends from more than 300 leading manufacturers and distributors.
Of particular interest to visiting GTC members may be these events staged by GTC sponsor RED:
Day in the Life of a Planet Earth II Cameraman
Cinematography & Lighting Theatre
Wednesday 1 March 10:40 – 11:10
Join wildlife cameraman Rob Drewett as he reveals some of the challenges he faced when shooting the apocalyptic swarm of locusts on the highly acclaimed, TV documentary Planet Earth II. Rob will also explain the technological benefits of shooting in 6K and how RED cameras helped capture the desired results. The presentation will showcase footage from the documentary and conclude with a Q&A.
Rob Drewett, Cameraman, BBC Wildlife, credits include Planet Earth II, BBC Africa and Autumn Watch.
Resolution Matters: The 8K Revolution
The Screen @ BVE
Tuesday 28 February 15:00 – 15:40
Learn all about the highest resolution available and the technological benefits it brings to upcoming and notable productions. RED Digital Cinema explains 8K content management and the unlimited creativity 8K has to offer from capture to post, before concluding with a Q&A.
John Marchant, Technical Director, Kippertie, sponsored by RED Digital Cinema
RED VIP Cocktail Drinks
Join RED at their cocktail party on Tuesday 28 March. Located in The Big Screen, attendees are invited to enjoy complimentary appetisers and drinks while interacting with RED representatives from 4:30–6pm.
---
Among the companies lined up to exhibit at BVE2017 are many GTC sponsors and we are looking forward to meeting up with them there.