PMA Workshop: Production Crew Contracts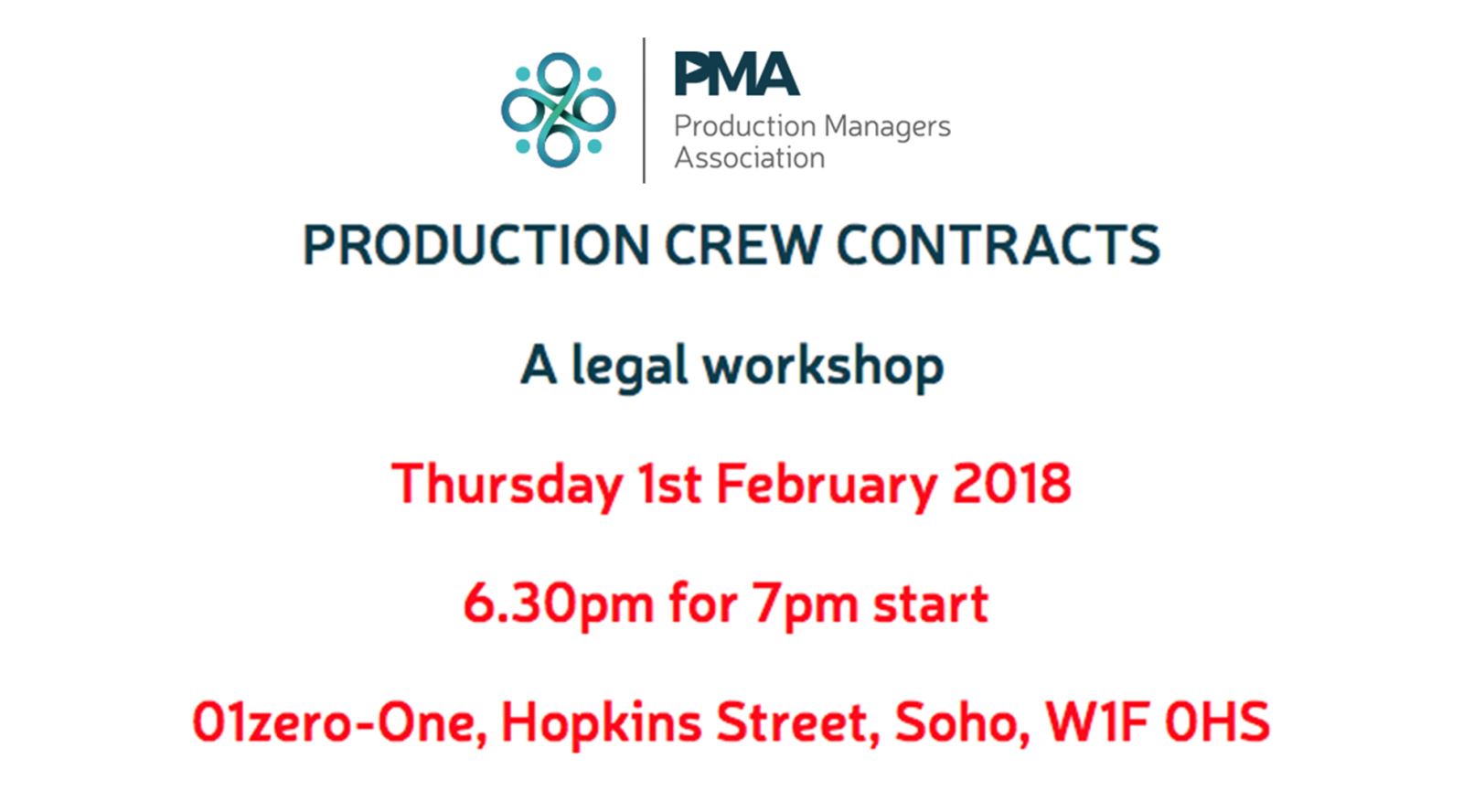 Nigel Abbas and Jenny Spearing from Abbas Media Law will present a seminar on production crew contracts on 1 February 2018. Crew contracts vary greatly from production company to production company, there is no standard industry template as there is for presenters, consultants etc, but the same areas should be covered in all.
This session will identify what those areas should be and also reference any updates that should be included due to changes in law and best practice and broadcaster requirements over recent years.
The session will cover:
Schedule D, Schedule E fixed term, Loan out – what's the difference?
Basics of employment
Main areas that all contracts should cover and why, including rights assignment, buy-out of all rights, warranties/indemnity, confidentiality, termination
Updates – anti-bribery, Diamond, DPA and GDPR
Risks – things to consider including for crew filming in dangerous locations or filming dangerous activities.
This session is entirely FREE to PMA members and £30 for other attendees.
Refreshments will be provided.
If you would like to attend, please RSVP to: pma@pma.org.uk
To find out more about Nigel Abbas, Abbas Media Law and the services offered, visit www.abbasmedialaw.com
Where to next?
Search for Camera Crew