Rory Peck Awards 2017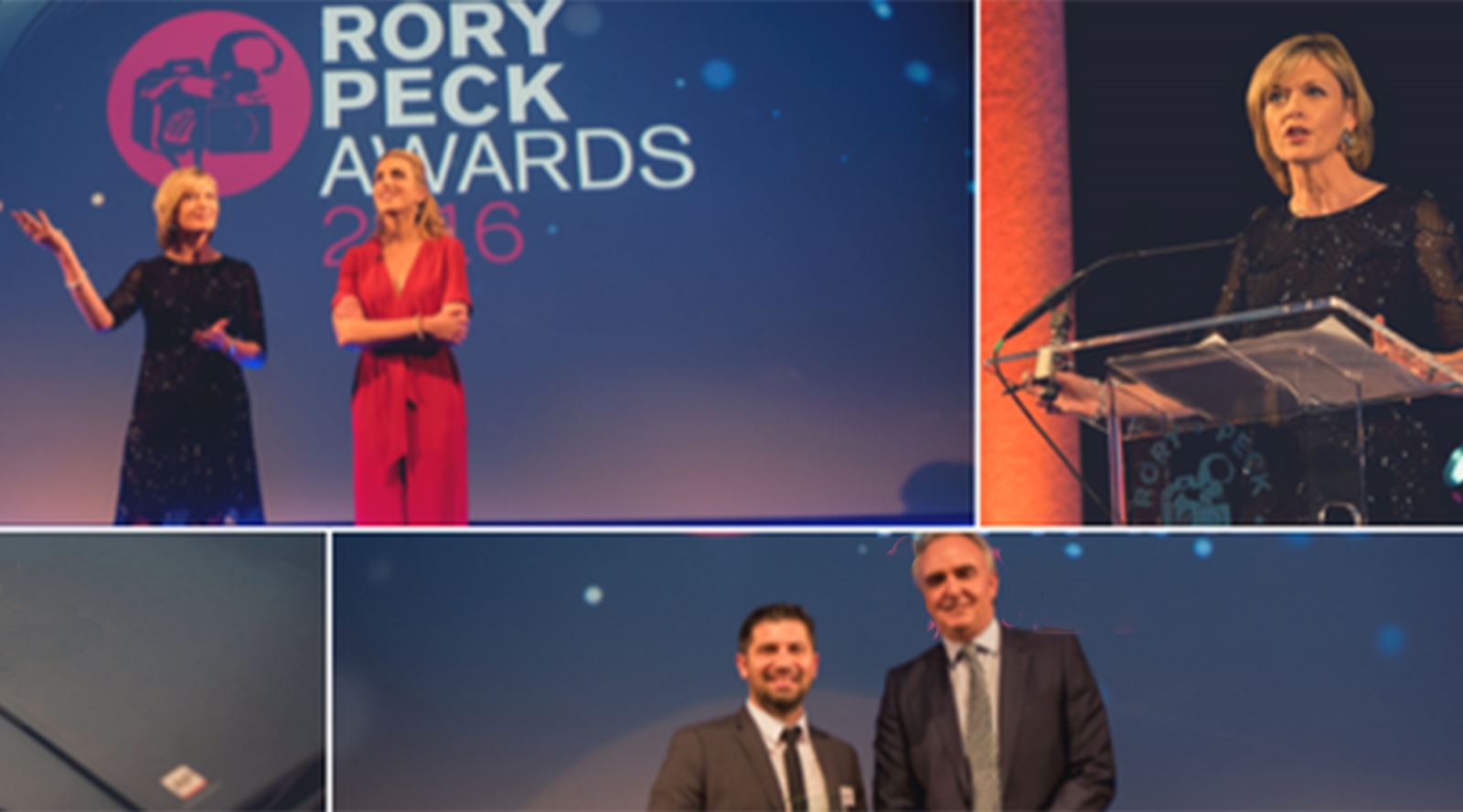 RORY PECK AWARDS 2017
Monday 23 October
The 2017 Rory Peck Awards with this year be presented at Sadler's Wells, Rosebery Avenue, London EC1R 4TN.
See this year's shortlisted finalists.
The presenters will be Lyse Doucet (BBC) and Katy Tur (NBC).
Lyse Doucet is the BBC's multi-award winning Chief International Correspondent and Senior Presenter for BBC World News television and BBC World Service Radio. She is regularly deployed to anchor special news coverage from the field and interview world leaders as well as reporting breaking news stories. Lyse also reports across the BBC's networks in the UK and plays a key role in the BBC's coverage of the Middle East from where she has been reporting for the past two decades, covering all the major crises in the region. Lyse has reported regularly from Afghanistan and Pakistan since 1988 and spent 15 years as a BBC foreign correspondent with postings in Jerusalem, Amman, Tehran, Islamabad, Kabul and Abidjan. In 2014 she was awarded the Order of the British Empire (OBE) in the Queen's Birthday Honours list for services to British broadcast journalism.
Katy Tur is an NBC News Correspondent and anchor of the 2 p.m. ET hour of MSNBC Live. In 2016 Katy emerged as a breakout broadcaster while covering the entirety of the Trump campaign for NBC News and MSNBC, conducting multiple in-depth interviews with Trump and logging nearly 4,000 live TV appearances from over 40 states. She released her memoir 'Unbelievable: My Front-Row Seat to the Craziest Campaign in American History' in September 2017. Katy is known for her resolute reporting style and her determination to chase the facts. She has also earned a reputation for holding government officials accountable for their statements, accusations, and actions, giving viewers immediate analysis and reaction to the daily White House press briefing in addition to diving deep into the day's news stories. Prior to joining NBC News' 2016 political team she was foreign correspondent in the NBC News London Bureau.
Where to next?
Search for Camera Crew