December 2010 GTC In Focus available online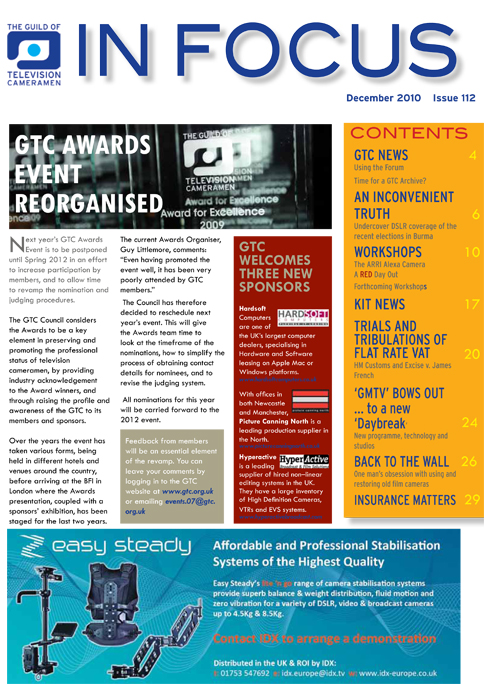 GTC members can now read the latest issue of
GTC In Focus online.
The December issue includes: James French on going to court over a flat rate VAT conundrum; covert filming with the Canon 5D Mkii; a studio refit for ITV Breakfast: Anthony Hontoir on preserving a historic film camera; reports from the Autumn Alexa and RED workshops; insurance matters with Andrew Leen; a user guide to the GTC Forum; plus latest kit news.
View this issue at: GTC In Focus December 2010.