December GTC In Focus available online for members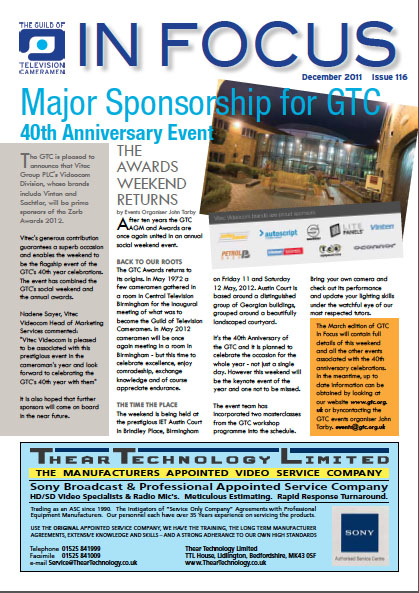 GTC members can now read the latest issue of GTC In Focus online.
The December issue includes: news of the GTC's
40th anniversary celebrations and Awards weekend;
shooting news with MFT (micro four thirds) latest generation cameras; GTC workshop reports: the Freelancers Independence Day; the secrets behind Selvyt lens cloths; crew cars; the Golden Age of Television; Insurance Matters; plus latest kit news and much more.
View this issue: GTC In Focus December 2011.