Get involved: Raise £100 in 100 hours for RTRK!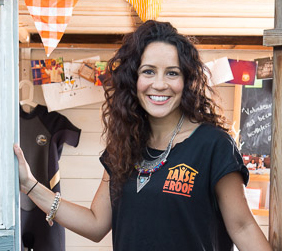 Many camera people and others in the industry got involved in 2012, when inspirational GTC member Holly Bantleman (whose charity work was recently recognised by David Cameron with a Points of Light award), asked us to help in the Raise the Roof Kenya Team 1000 campaign.
The outcome of the 2012 Team 1000 campaign (which asked 1000 people to raise £100 each in 100 days) was a massive success, resulting in the establishment of the unique Barut Youth and Development and Sports Centre, which, three years on, is the highest ranking school and sports development centre in the district and, with its associated business initiatives, is now also
well on the way to sustainability.
Now, Holly is asking for your support again as Raise the Roof Kenya gets going on its second major initiative focusing on healthcare, education and employment. But this time she has raised the stakes – the challenge this time is to raise £100 in 100 hours. And again she needs 1000 people to get involved!
The 100 hour period is from 10am 22 May to 2pm 25 May 2015. See how you can help and register at: www.raisetheroofkenya.com/team1000