Golden Eye International Festival of Cameramen - more UK entries encouraged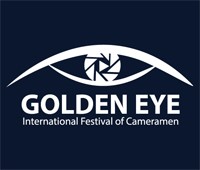 The GTC will once again be represented at the Golden Eye International Festival of Cameramen in Georgia by our Vice President John Henshall, who will again be on the judging panel.
The Festival will take place from 16 to 18 October 2014, with the Awards presentation to be held in Tbilisi Concert Hall.
The goal of the Festival is to recognise and support the creative work of cameramen, rewarding the best among them by a series of prestigious awards.
During the Festival, there are seminars for cameramen and technical managers, while manufacturers host seminars and training on new products and technologies.
All professional cameramen are eligible to participate in the Golden Eye Festival.
Submissions of work may be made by cameramen, production companies, creative
associations or author groups up until 20 September 2014. Each participant may enter a maximum of two productions for each category.
Registration and full details are available on the Golden Eye website:
The categories are:
Best Movie cameraman work
Best Student work
Best TV cameraman work
Best 'Risk' shot
John encourages GTC members to enter the competition as he has been disappointed in previous years to see so few entries from the UK in particular. There has been success for one GTC member, Mike Brennan, though, whose 'Best Risk Shot' emerged the winner in that category:
www.youtube.com/watch?v=jwlHd9PbJMo
John says: "I think Guild members would do very well in other categories too, but you have to enter! The stylish trophy would look good in anyone's cabinet."