June 2010 GTC In Focus available online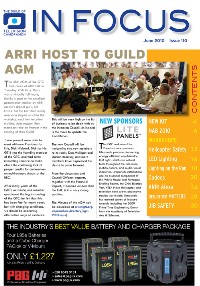 GTC members can now read the latest issue of GTC InFocus online if they prefer to view it in this way. GTC In Focus June 2010 is available as a downloadable pdf at:
GTC In Focus June 2010.
Contents include: a roundup of the very latest products launched at NAB, reports from all the latest GTC workshops, members' insurance questions answered, health and safety for jimmy jib operators and news from our sponsors.