June 2011 GTC In Focus available now online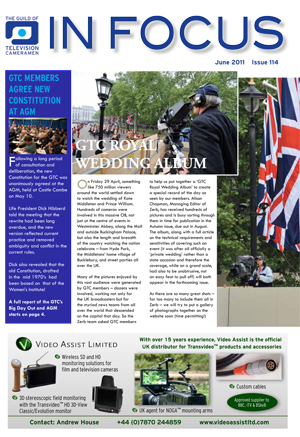 GTC members can now read the latest issue of GTC In Focus online.
The June issue includes: a full report and photos of the GTC AGM Big Day Out at the Drive Tech skid pan and karting centre; David Kirk reports back on new kit from NAB; the Tyler Mini-Gyro; feedback from the Sony/GTC 3D workshops; the Thames Television Camera Department reunion; expert insurance advice from Performance film and media insurance; plus latest kit news and much more.
View this issue at: GTC In Focus June 2011.