March 2011 GTC In Focus available online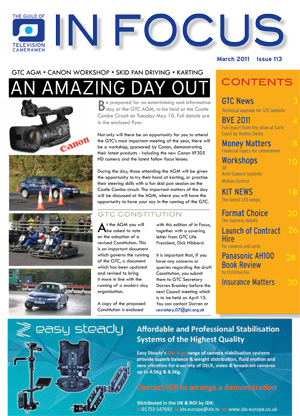 GTC members can now read the latest issue of
GTC In Focus online.
The March issue includes: all the latest news of the GTC AGM Big Day Out at the Drive Tech skid pan and karting venue; Dudley Darby's report from Broadcast Video Expo; the tapeless debate - GTC members on shooting on the new formats; financial advice from Martin Axcell of Parker Castle; reports from the GTC 3D, Motion Control and Aerial Camera Systems workshops; contract cameras from Top-Teks; plus latest kit news and much more.
View this issue at: GTC In Focus March 2011.