March GTC In Focus available online for members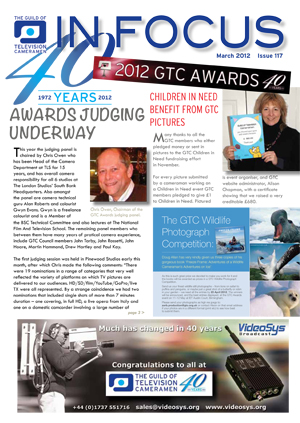 GTC members can now read the latest issue of GTC In Focus online.

The March issue includes: all the nominations and news of the forthcoming Vitec GTC Awards 2012; Dudley Darby's report from this year's Broadcast Video Expo; shooting for charity as GTC members head to Florida with Dreamflight; insurance advice from Andrew Leen of Performance; reports from the GTC/Sony XDCAM and Perry Mitchell workshops; plus latest kit news and much more.

View this issue at: GTC In Focus March 2012.