October GTC In Focus available online for members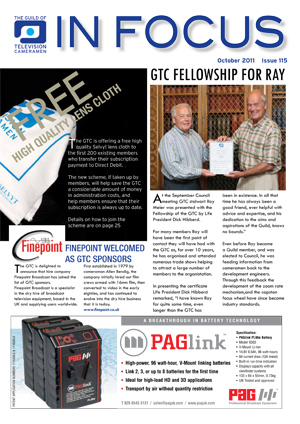 GTC members can now read the latest issue of
GTC In Focus online.
The October issue includes: Dudley Darby's report from IBC 2011; a photo special from Wimbledon 2011; cameraman Angus Macfadyen swims the Channel; insurance advice from Andrew Leen of Performance; reports from the Freelancers Independence Day 3D and Cameras, Files and Menus GTC workshops; plus latest kit news and much more.
View this issue at: GTC In Focus October 2011.