You are here
>
Home
>
News & Features
> Safe Operation of Lightweight Jibs and Cranes Guidance - final comments sought
Safe Operation of Lightweight Jibs and Cranes Guidance - final comments sought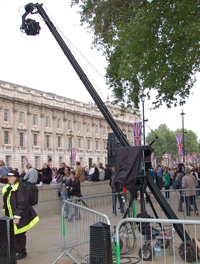 Following requests from a number of jib operators for a set of impartial guidelines setting out best practice for lightweight crane use, the subject was raised at the Joint Advisory Committee for Entertainment and it was decided to put together guidance to gain buy-in from the jib operating community.
A first draft was sent out last year and a new version that incorporates some of the comments received has now been prepared. Hopefully this version (
download here
) is very close to a final draft but please send any further comments to Health & Safety Advisor
Guy Lunn
who is co-ordinating the preparation of the guidelines.