Seminars and kit announced for KitPlus Bristol
Some top quality seminar sessions have been announced for the KitPlus Show in Bristol on Tuesday 6 June. Everything is free to attend, there is plenty of room and of course there will be the very latest in gear to get your hands on as well.
---
So you want to do aerial filming?
Daniel Alward-Smith is an Army Air Corps Helicopter Pilot and Fixed Wing Flying Instructor with 2500 hours/10 years experience of Desert, Temperate, Arctic flying on both types.
UAVs are becoming more prolific and exciting in their application and in this session Daniel will discuss UAV training and aspects of aerial filming that you might not have considered.
---
Portable production – from vision mixer to playout
Streaming and live event specialist, producer and director Jon Pratchett talks about what key components you need in your portable production system from vision mixer to playout system and graphics options. With Live streaming events becoming more and more popular, the need to have a easily transportable yet powerful production system is becoming greater.
Jon brings with him a typical portable production system that he uses and explains why he has the components he does and how they are used in typical corporate live events to large scale E-Sport competitions.
---
Getting the most out of on-camera audio

Nick Way is a Broadcast Project Manager and Sound Supervisor. He was trained and worked at BBC TV Centre for 16 years and has been involved with several channel launches and worked on many major programmes from royal events, the G8 & G20 summits, sport and the Olympics, to news and reality shows.
You only notice sound when it's wrong. The eyes are far more forgiving than the ears and about 90% of the information we receive from TV is in the audio. Try watching the news with no sound, then turn it up and turn away and see which method works better!
We easily notice perspective when the audio doesn't match the shot. Imagine standing at a party trying to hear your friend across the room. The brain cleverly uses all the visual senses to bring out the meaning but microphones are not that clever. We can zoom in to fill the frame, but if you are using the camera mic you will just hear the party and the audio will not match.
Join Nick Way in this session aimed at many from production to self-shooters, the amateur to the professional and any budding audio enthusiasts.
---
File based insert editing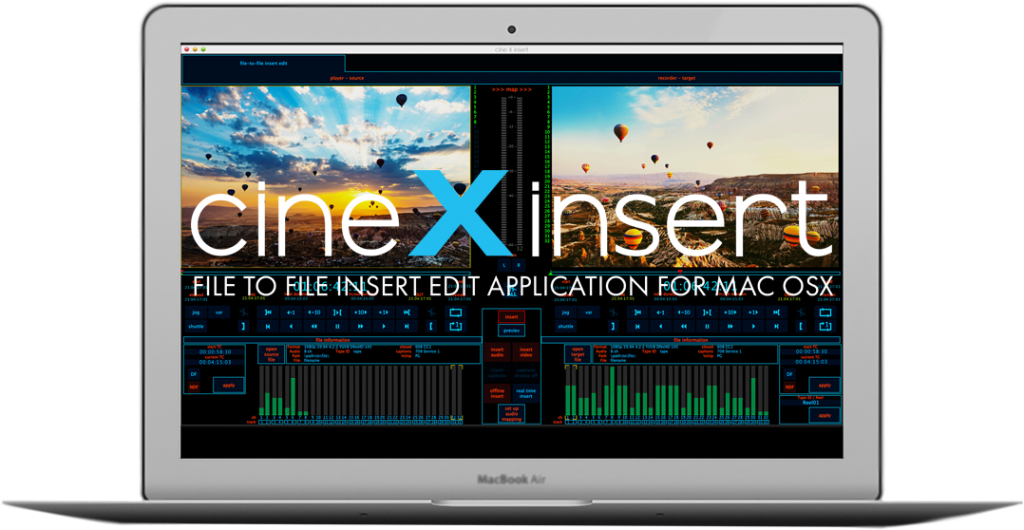 How many times have you completed your programme and then discovered what you consider a minor change; spelling error, new title inclusion, additional audio element, closed caption amendment. Typically the element that needs changing is only relevant for a few seconds of the programme but you are then confronted with the statement 'we will have to re-render' the program and this will take another 'n' hours.
Not only do we have to allow for the excessive time lost (normally not available) there are typically big costs associated to the re-render.
Thankfully there is a new evolution in file –based workflows which bring us insert editing very much in the same way we used to insert edit on tape.
---
Check out some of the kit on show:
The list goes on so do check out the full list of exhibitors online.
The KitPlus Show is at Ashton Gate, Bristol, from 10.30 to 16.30, Tuesday 6 June.