Televisual Film Forum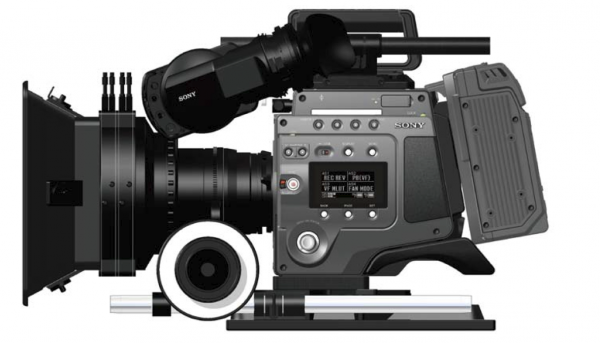 It was with a strange feeling of deja-vu that I attended the very well subscribed Televisual Film Forum held at the Vue Cinema in London's Leicester Square on Tuesday 29 May.
The Forum was held to introduce Sony's F65, to look at some recent productions and to discuss the 4K workflow.
A new camera, a new venue and a new workflow, so why did I feel that I had seen it all before?
It all became clear when one of the presenters said that many of the people in the room had been involved over many years, in working with Sony and others, in developing Digital Cinema. Then it all came together.
Years ago, I had indeed done just that; I was one of the speakers at a previous Televisual conference, assuring those present that there was nothing to fear from the soon to be introduced High Definition Television. Yes, it was more expensive; yes, the workflow was more challenging; and yes, you had to take much greater care – such as using experienced cameramen! But the very idea that HDTV would become mainstream in a few years was something that few of us believed at that time.
So on to the F65. It offers 4K resolution, a Super 35 CMOS sensor, amazingly extended dynamic range, equally extended colour space and eye-watering requirements when it comes to content management and memory management. And it's definitely not a 'television' camera. It is built as a digital film camera (again that deja-vu, I seem to remember discussing this with Sony many years ago).
At the same time, it is likely to find favour in high-end drama, commercials and music videos, even if not, for the time being at least, for light entertainment – all areas in which many GTC members are involved.
And the results on screen? I was very, very impressed. It's not just the resolution (even in the front rows of Vue's Screen 3, the actual screen was probably too small), the pictures had a subtlety, colour depth and texture that totally belied the camera's digital origins.
But all this comes at a price. I was quite shocked to find that, through their dealers, Sony are offering this camera as a fully working camera for around £65,000. Expensive, maybe, but then Sony's HDW F900 was almost twice that price when it first hit the market.
Will we see 4K television in the near future? Probably not; although the camera is perfectly capable of working in HDTV formats. Am I impressed? Yes, very. What was Televisual doing putting on a Film Industry seminar? Here 'again' comes the deja-vu. It's all one industry now.
Watch the NAB 2012 presentation of the F65: