Zerb Autumn 2014 and the latest issues of GTC In Focus are now online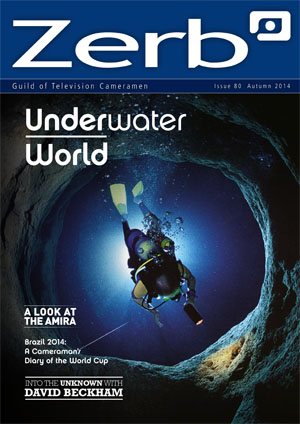 The latest issue of Zerb (Autumn 2014), guest edited by GTC member Neil Harrison and featuring articles about filming underwater, MediaCity UK in Salford, the ARRI Amira, filming with David Beckham in the Amazon region and much more (see full contents list) is now available for GTC members to access online at: www.gtc.org.uk/publications/digital-editions-for-gtc-members.aspx
We are gradually working our way through the back catalogue of Zerb right back to its very origins in 1972, so that eventually we hope to make availabe a fully searchable archive of the magazine. It is hoped that at last the valuable resource that is the TV history that is encapsulated in the Zerb archive will be properly usable due to for the first time becoming properly searchable and therefore fully indexed. So far we've got back as far as Issue 69 (Spring 2009) but watch this space, we are beavering away on this not inconsiderable project!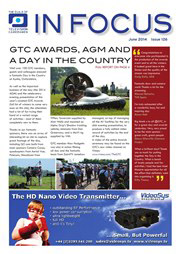 Also recently uploaded are the March and June 2014 issues of GTC In Focus, so if you have recently joined the GTC and didn't get these copies, or have lost your copy but want to look something up, you can catch up on these too. These can be accessed at: www.gtc.org.uk/publications/digital-editions-for-gtc-members.aspx
The GTC In Focus online editions go back to the start of 2013 in online form and before that back to 2008 in pdf form at: http://www.gtc.org.uk/publications/in-focus.aspx
GTC publications are available online to GTC members only so you have to be logged in to the site in order to access both pdfs and digital online versions.