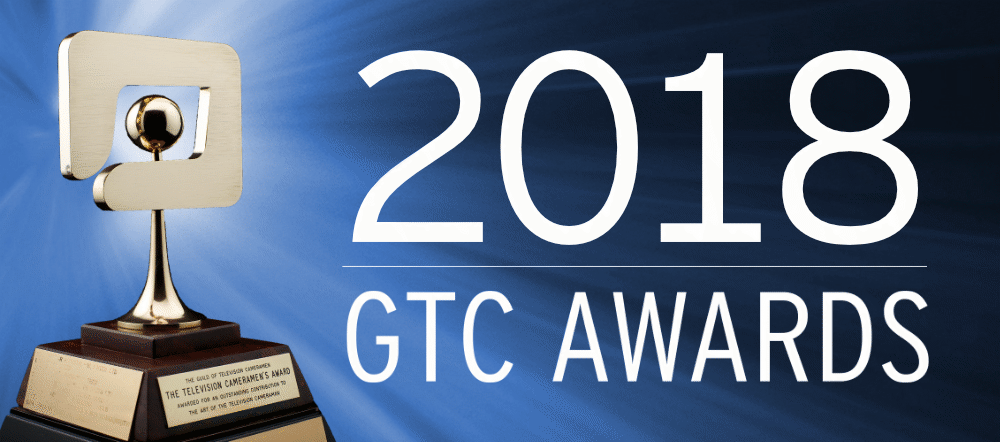 ---
---
And the nominations are ...
GTC Awards for Excellence
Doctor Foster, Series 2, BBC ONE
DoP/'A' Camera Operator: Ben Wheeler and 'B" Camera: Tom Wilkinson
TX date/time: 5 episodes – 5/09/17 to 3/10/17
Reason for nomination
The nomination centres around the amazing collaboration between Ben Wheeler and Tom Wilkinson on this (normally) two-camera drama series. There are many scenes where the excellence in camera operation adds so much to the script, scenes, atmosphere and tension.
When asked about some of the challenges, DoP Ben explains: "Tom was an integral part of this shoot – his finding of interesting/textural shots that could slot in alongside the 'A' camera coverage was invaluable and his willingness to persevere with tricky steadicam requests from both myself and Jeremy [Lovering, the director] was hugely appreciated. My personal favourite Steadicam scene/shot is in Ep 5 when Tom and Gemma pull up at home, enter the house and Tom sees the now empty rooms for the first time. This shot starts on the drive and moves around the cast before following them in to reveal the house through the eyes of Tom (character), making for a brilliant experiential scene for the viewers."
Another standout shot is the 'B' camera close-up on Jodie Comer in Episode 4 where she sits on the sofa and cries. The shot tracks over with Simon as he enters the room and pulls focus exactly at the moment when a tear falls from Jodie's eye. The scene is beautifully lit by Ben Wheeler.
---
The Detectives: Murder on the Streets, BBC TWO
Series Producer/Director/Cameraman: Daniel Vernon and 2nd unit Director/Cameraman: Daniel Dewsbury
TX date/time: 20 September 2017
Reason for nomination
Large sensor, shallow DOF (primes?) successfully executed, with sensitive, moody, atmospheric and arty photography – in a documentary situation. So often these programmes can result in a run-of-the-mill final product, but not this one. It stood out as a very high-quality production shot under what must have been less than ideal circumstances with limited opportunities to reshoot.
---
Cymatics, YouTube plus various
Director of Photography: Timur Civan
TX date/time: https://youtu.be/Q3oItpVa9fs
Reason for nomination
https://youtu.be/Q3oItpVa9fs
A music video for Nigel Stanford. Brilliant use of slow motion photography and intricate close-ups. I love the look of the pictures and it is superbly lit. Some great tracks and camera moves.
---
Automatica, YouTube plus various
Director of Photography: Timur Civan
TX date/time: https://youtu.be/bAdqazixuRY
Reason for nomination
https://youtu.be/bAdqazixuRY
Another music video for Nigel Stanford. The quality of the production and camera moves is fantastic. The whole concept is really creative and they used a motion control rig to do various layers. I also love the lighting and look of the pictures.
---
Taboo, BBC ONE
Director of Photography: Mark Patten
TX date/time: 07/01/17
Reason for nomination
Together with the work of 'B' camera operator Chris Bain, Mark Patten's work on Taboo was a masterclass in lighting, framing and camerawork throughout the series. The interiors, particularly Delaney's House and the gun powder manufacturing shed, were beautiful and atmospheric, aided by the choice of camera angles and composition. The camerawork following Delaney through 1814 London also hinted at the menace and danger of Tom Hardy's character. Fabulous to watch and a lesson in candle-lit scenes and moonlight!
---
World Athletics Championships 2017, BBC ONE and BBC TWO
Camera Supervisor: Tim Moses
TX date/time: 4–14/08/17
Reason for nomination
Tim was the Camera Supervisor for the host coverage broadcast to the world. This was a major operation, comparable with any Olympic coverage. It had over 100 cameras of all types and sizes to be co-ordinated. The leadership, resourcefulness and planning Tim showed during this challenging and rewarding outside broadcast are a testament to his ability, one that deserves to be recognised by the GTC.
---
Where to next?