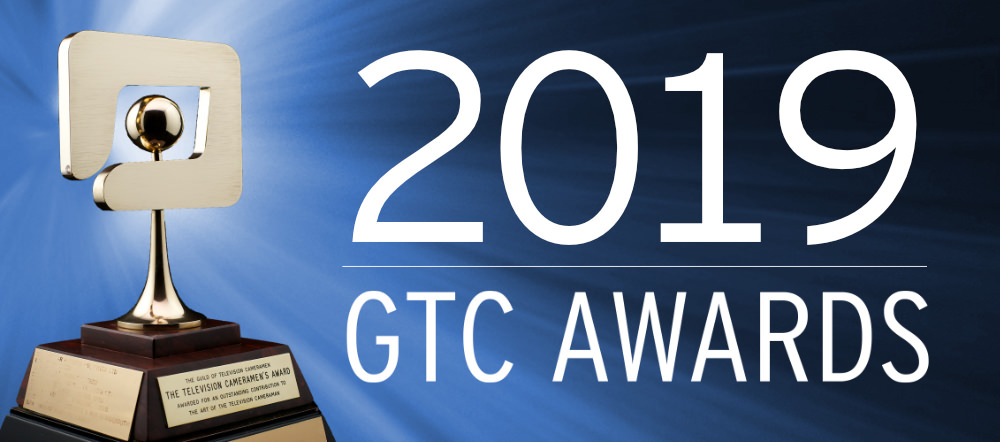 ---
---
And the nominations are ...
GTC Awards for Excellence

The Repair Shop, BBC2
Director of Photography: Neil Kent
TX date/time: 13/08/18

Reason for nomination
I feel very passionately about the look and feel we have created on The Repair Shop over 3 series. The soft and warm wrap-around lighting feels very appropriate for such a gentle and heart-warming show. Working alongside gaffer Barry Read and set designer Polly Rawlings, I was involved from the very beginning helping select and envisage the "repair shop" as a real-life active place, where craftspeople could instill new life into old objects. The concept felt like such a breath of fresh air in today's throw-away culture.
I felt it important to keep the shape of the lighting subtle and authentic, with contrast and shadows moving to make it feel busy and bustling, augmented with practical lamps that were appropriate for such a working space.
We shoot for 6 weeks at time and, as well as supervising all the camerawork (including the essential macro work), I shoot all the off-speed interstitials with the experts and all the jib work and exteriors (apart from the aerials).
I think, overall, I achieved what I set out to do with the photography on The Repair Shop, and the ongoing popularity of the series is partly a testament to that. To quote Stephen Fry in September 2018: "It is my considered opinion that The Repair Shop is far and away the best programme on British television at the moment. Just what's needed to counter the mad digital world".
---
Dynasties (episode 3): Lion, BBC 1
Camera: Sophie Darlington and John Aitchison
TX date/time: 8pm, 25/11/18
Reason for nomination
This engrossing story was wonderfully told, with intimate and frequently very moving footage to demonstrate every aspect of the relationships and behaviour of the lions and lionesses in the pride, as well as to document the events that happened to the central characters throughout the year.
As well as illustrating this extraordinarily gripping story in great detail, every frame was simply exquisite, including luscious backlit long lens shots, fascinating infrared sequences and gorgeous scenesetters with stunning skies and weather to build tension or add breathing space as necessary.
The fact that the pride seemed completely unaffected by the camera crew's presence is surely testament to their great skill. It's easy to become a bit blasé about the quality of images regularly produced for BBC natural history series such as this, but this episode really is a wonderful fusion of great camerawork with incredibly powerful storytelling.
---
The Mighty Redcar, BBC2
Filmed, produced and directed: Daniel Dewsbury
TX date/time: 06/09/2018 9pm

Reason for nomination
Interesting personal stories including despair and hope but told in a different visually interesting way using great drone footage from Droneflight and The Aerial Aspect with the addition of great editing and music.
---
Bodyguard: BBC1
Director of Photography: John Lee
TX date/time: August 2018
Reason for nomination
Eps 1 and 2 have been gripping and aesthetically very pleasing both in terms of camera movement/operation and lighting style.
---
Brum Commonwealth Games Closing Ceremony Handover Dance Routine: BBC ONE TXD
Director of Photography: Nat Hill
Date/time: 15/04/2018

Reason for nomination
A phenomenal one-shot extravaganza, performed live, apparently involving a Steadicam or gimbal and a huge Technocrane. Extraordinary ambition and stunning almost-perfect delivery. Viewable here: https://www.youtube.com/watch?v=_yaADxguP2Y (starts at 07:50).
---
Earth's Natural Wonders – Surviving the Extreme: Series 2, Episode 1, BBC ONE
Photography: Will Edwards and Russell Leven
TX date/time: 14/2/2018 21.00

Reason for nomination
Extraordinary coverage in a potentially very dangerous location (below a pack of sea ice above a beach at low tide in the Canadian Artic) with two Inuit women collecting mussels. With only 45 minutes to get a complete sequence in the can, Will Edwards and Russell Leven showed considerable skill and professionalism in very cold, wet conditions including in a 2 to 3ft high space between the ice roof and the rocky beach floor, all on a full-size broadcast camera producing very evocative pictures in the process.
See http://www.bbc.co.uk/programmes/p05y5lb7 for a 5-min diary piece on the filming.
---
Animal with Cameras (episode 1), BBC ONE
Animal Cameras: Chris Watts
TX date/time: 01/02/2018
Reason for nomination
Chris Watts for designing cameras suitable to go on wild animals for this series of Animals with Cameras. Chris designed cameras lightweight enough to go on a variety of animals without compromising their welfare or environment.
---
Kiri, Channel 4
Director of Photography: Matt Gray
TX date/time: 01/2018
Reason for nomination
Beautifully lit and shot – often unusual framing but always sitting comfortably with the story rather than distracting.
---
Highlands: Scotland's Wild Heart (Spring), BBC ONE
The Camera Team
TX date/time: 08/01/2018
Reason for nomination
Just spectacular capture of British nature. Less 'song and dance' than other mainstream shows – really nicely done.
---
Where to next?