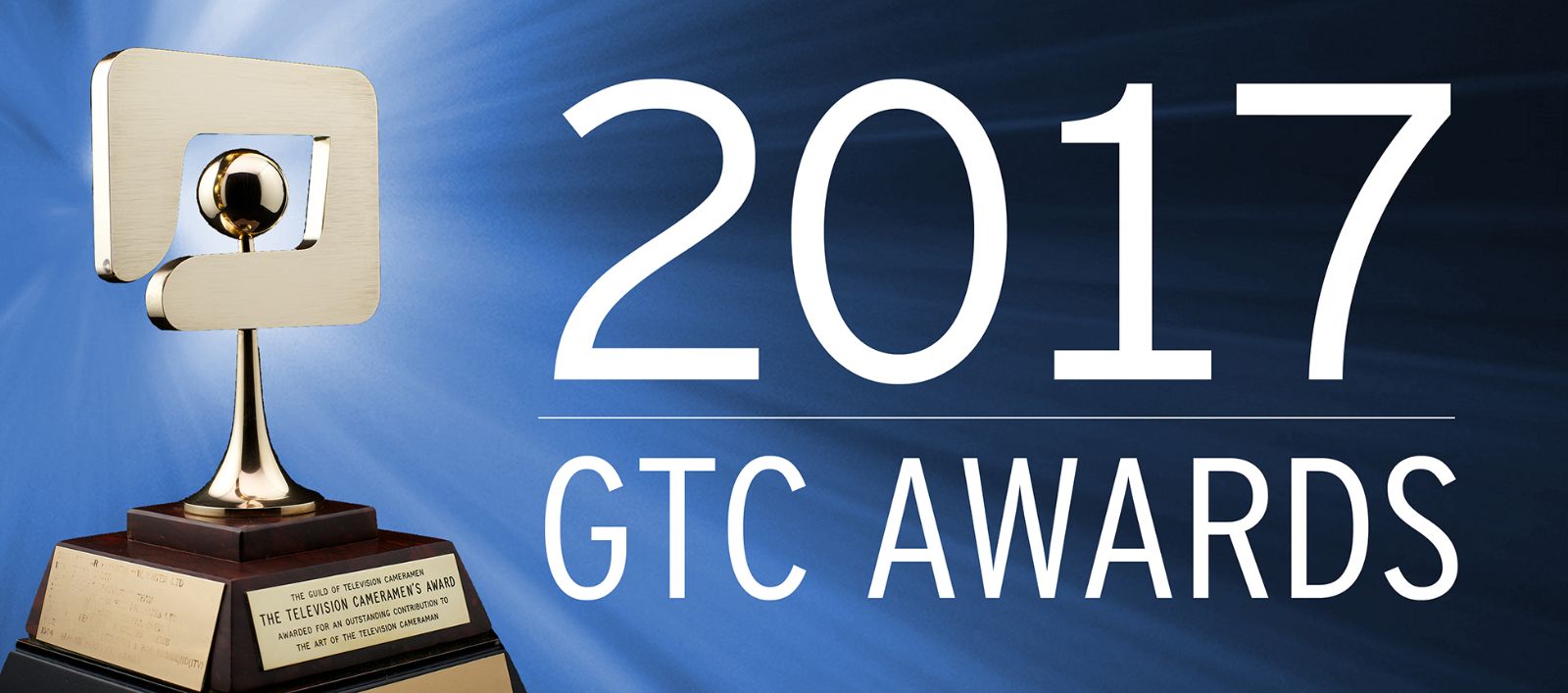 ---
And the nominations were ...
GTC Awards for Excellence
Rio Olympics 2016 Aquatics coverage, BBC1
Underwater Camera Crew: OBS Underwater Camera Unit – Rio 2016
TX date/time: 5–21/08/16
Type of programme: Sport
Reason for nomination
I was surprised to discover there have been no nominations for sport coverage this year especially as this was an Olympics year! With that in mind I thought the underwater coverage from the aquatic centre was innovative and of outstanding quality and certainly worthy of consideration for an award.
---
The Tonight Show Starring Jimmy Fallon – "Slow Jam the News" with President Obama, NBC
The Camera Crew
TX date/time: 09/06/2016
Type of programme: Multi-camera (Studio or OB)
Reason for nomination
The camerawork in this sequence has been perfectly choreographed to complement the comic timing and pace of this sequence. It has clearly been carefully thought through and performed with brilliant execution.
---
Life in Polar Bear Town with Gordon Buchanan, BBC2
Camera: Jon Sayers and Jonathan Young
TX date/time: 31/12/16
Type of programme: Factual
Reason for nomination
Regardless of what must have been incredibly challenging conditions, this show has been filmed with care and consideration. The notably excellent camerawork in this programme is testament to the skill, talent and perseverance of a dedicated and experienced camera crew.
---
New Years Eve Fireworks 2016/2017, BBC1
Camera Supervisor: Uncredited OB camera supervisor and crew
TX date/time: 31/12/16 – 23.59
Type of programme: Multi-camera (Studio or OB)
Reason for nomination
Wonderful job by the camera supervisor and crew in planning the camera positions to provide outstanding coverage of this world-class display for the director Claire Popplewell and producer Victoria Simpson.
Fireworks are a tricky subject because of issues with exposure, focus and composition of an explosive, airborne, nocturnal target with no rehearsal opportunity. Like much TV camerawork it looks deceptively easy. Just try it yourself sometime!
I love a good firework display and living in central London I have many opportunities to view them – yes, this coverage was exemplary.
---
Flying Scotsman from the Footplate, BBC4
Director of Photography: John Anderson
TX date/time: 29/12/16 21.00
Type of programme: Multi-camera (Studio or OB)
Reason for nomination
Delightful coverage of this nostalgic locomotive was covered brilliantly in this hour-long programme shown over the Christmas period on BBC4.
I counted 15 different camera positions on the moving locomotive and no sign of a cameramen anywhere. The minicams were all perfectly positioned to give excellent coverage of this historic journey. There were excellent beauty shots from the lineside and perfect drone footage to round it out nicely.
---
Grand Tours of the Scottish Islands, BBC1
Camera: Richard Cook
TX date/time: Six parts last shown 05/09/16
Type of programme: Factual
Reason for nomination
Grand Tours has been made for a few years and shown on BBC Scotland, on the network and is now sold to various networks around the world. The six-part series is made by a very small crew (camera, sound and presenter). The show can involve everything from fly-fishing, rough wet boat trips in the North Sea, hill climbing, flying, interior lighting, coupled with extensive handheld work, underwater and drone footage.
In my opinion the show calls on every skill as a cameraman but with a very limited period of time for each sequence, and with the aim of achieving the highest possible quality.
---
China: Between Clouds and Dreams, Channel 4
Director of Photography: Phil Agland
TX date/time: Sat 5 Nov – Sat 3 Dec 8pm
Type of programme: Factual
Reason for nomination
Phil Agland spent three years making this wonderful series of five films as director, producer and cinematographer. To call him a self-shooter though would be a disservice in this modern world of jack-of-all-trades. He has been making films like this for 30 years and this is a masterclass in story-telling, unobtrusive documenting and stunning photography. The shots are always beautifully composed, the characters riveting to watch and the presence of the film-maker seemingly invisible. It focuses on environmental issues with the stories revealed to us by the characters in their words and actions, not by gimmicks, shock value or the presence of a celebrity. It is what all documentary makers, producers, directors and cameramen should aspire to. Well done to Ch4 for picking it up.
---
Victoria, ITV
Director of Photography: John Lee
TX date/time: 11/09/2016
Type of programme: Drama
Reason for nomination
Victoria is a drama series telling the story of the accession to the throne of young Queen Victoria. In this programme DoP John Lee did an exquisite job the candle-lit lighting situations, which were breathtaking. The mood was so realistic and conveyed the era of the time so well that the viewer felt they were present in the 1800s. The cinematography told the story in a contributory way without overwhelming the dialogue that was so beautiful.
The series was outstanding throughout by the camera department. The interiors were shot in an old RAF hangar near York, which is remarkable, and the Buckingham Palace scenes, lit by literally thousands of candles, were a work of art. Camera moves were restrained and controlled; the framing faultless; and the cinematography was up to the highest cinematic levels.
---
The Rack Pack, BBC iPlayer
Director of Photography: Zac Nicholson BSC
TX date/time: 17/01/16
Type of programme: Drama
Reason for nomination
The visual style captured the mood of the 70s and 80s snooker scene and the spirit of characters that emerged in the transformational period in the history of British snooker. One long steadicam shot lasting 2 minutes 23 seconds was a particularly effective and creative use of the camera work to depict the impressive Alex Higgins 69 break at The Crucible in Sheffield in 1982.
---
Planet Earth II, BBC1
The Camera Team
TX date/time: November/December 2016
Type of programme: Natural history
Reason for nomination
The camerawork throughout this series was stunning. Superb frames, brilliant use of MoVi rigs, cranes and drones, and every programme was a joy to watch.
---
Why This Road? (on Chris Yacoubian), Vimeo – online
Director of Photography: Gerry Vasbenter
TX date/time: Posted online 07/04/2016
Type of programme: Factual
Reason for nomination
The whole film has a beautiful pace with stunning images, shot using a variety of techniques but never overusing those techniques. That the story is told with empathy and real emotion is almost a side issue.
I cannot recommend this film highly enough.
---
Steve Backshall – Extreme Mountain Challenge Episode 1 & 2, BBC2
Director of Photography: Keith Partridge
TX date/time: 6/3/16 8pm + 13/3/16 8pm
Type of programme: Extreme
This programme has received two nominations.
Reason for nomination
GTC member Keith Partridge was the sole cameraman on this hair-raising adventure – climbing a vertical Tepuis (plateua mountain) in Venezuela, exploring an unknown cave on another and covering a part abseil down the Angel Falls, the world's highest waterfall.
Keith filmed and recorded the audio for the series single-handed whilst dealing with rock falls and storms on the crumbling vertical walls of the Tepuis on the one hand and managing to cover the exploration of an unstable cave system, using not just his 'main' camera, but also a gimbal for very smooth tracking shots and helmet-mounted minicams. This all showed extreme versatility and professionism whilst producing both dramatic and beautiful coverage.
Reason for nomination
Adventurer and naturalist Steve Backshall embarks on one of the most dramatic and dangerous expeditions ever filmed by a BBC crew. His mission is to explore Venezuela's tepees – ancient, sheer-sided mountains, lost worlds cut off from the jungle below.
Keith's photography is gripping stuff. Probably the most hazardous you will ever see.
---
Ross Kemp: Fight Against ISIS, Sky One
Director of Photography: Jonathan Young
TX date/time: 14/07/16
Type of programme: Factual
Reason for nomination
Ross Kemp, Fight Against ISIS is an example of excellent programming that showed the viewer the reality of frontline combat. The camerawork from Jonathan Young was consistently excellent and should be commended alongside the courage and bravery of all the team involved. The camerawork was creative, sympathetic and at all times appropriate, exactly what this documentary needed. It is an example of true craft camerawork.
---
Eastenders – Peggy's Funeral, BBC1
Camera Supervisor: Marc Humphreys
TX date/time: 04/07/2016
Type of programme: Drama
Reason for nomination
This whole episode was a delight to watch from every point of view. Tastefully directed by John Howlett, beautifully lit by John Carberry and superbly shot by Marc and his crew. Every frame was perfect and all camera movement executed with precision and finesse. All Eastenders episodes are excellent, given the time pressures they are made under, but this really was a cut above the rest.
---
State Opening of Parliament, BBC1
Camera Supervisor: Bruce Miller
TX date/time: 18/05/16
Type of programme: Multi-camera (Studio or OB)
Reason for nomination
I would like to nominate Bruce Miller for his Camera Supervising of the BBC's OB coverage of the State Opening of Parliament. This role requires all the attributes of supervising a large camera team, whilst working within the exacting diplomatic and political arena of Parliament.
Huw Edwards presented coverage of the Queen's speech from Westminster. A unique combination of pageantry and politics opens the first session of the new Parliament, as Her Majesty the Queen outlines the government's plans for the coming year.
The director was John Kirby, who brought together the 25 Telegenic cameras, along with feeds from Bow Tie's permanently installed Parliament cameras.
---
Eurovision 2016 Final, BBC1
Camera: The SVT Camera Team and Directors – Robin Hofwander and Daniel Jelinek
TX date/time: 14/5/2016
Type of programme: Multi-camera (Studio or OB)
Reason for nomination
Extraordinary camera operation and shot execution throughout the show that sets a new benchmark.
Eurovision uses an computer controlled vision mixing system that allows for a far higher shot count than a conventionally scripted and bar-counted music show. As a result each performance has many more shots than usual and this in turn must have put extreme pressure on the camera operators to be on the ball – and they were. Their work is unmatched in skill and consistency.
I have also mentioned the directors, as I think they deserve a special mention for their creativity and synchronicity with the camera team.
---
Flowers, Channel 4
Director of Photography: Jamie Cairney
TX date/time: 25/04/16
Type of programme: Drama
Reason for nomination
A beautiful look was created across the whole series which perfectly captured the dark mood. Especially noted were the artistic dream/imagination sequences.
---
Comedy Playhouse – Hospital People, BBC1
Camera: Zac Nicholson BSC
TX date/time: 26 January 2016
Type of programme: Comedy
Reason for nomination
This spoof documentary about a fictitious hospital shows how far Comedy Playhouse has come. Well shot as an understated documentary, the camera never really intrudes, it could well be a high-end Panorama. Sometimes it's important that the camerawork is almost invisible, and this is a classic case, because it's the dialogue and actors that are important. It's also horribly accurate....
---
Grease: Live, ITV2
Steadicam: Tore Livia
TX date/time: 03/02/16 8pm
Type of programme: Entertainment
Reason for nomination
I would like to nominate the opening Steadicam sequence on Grease: Live. This was the opening shot, lasting four and three quarter minutes at the beginning of the live Paramount Television production. It was transmitted live in the USA on the 31 January 2016. The show was subsequently screened in the UK on the 3 Feb 2016 at 8pm on ITV2.
This was impeccably choreographed and crafted by the operator. It shows an incredibly high level of technical and creative ability worthy of reward by the GTC. The operator on the opening sequence (there was a second operator on the show), was Tore Livia. The television director was Alex Rudzinski and the lighting by Al Gurdon.
---