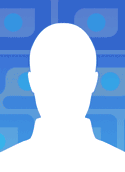 Tim Kahane
Aerial/Drone Operator

---
I'm a photographer and qualified remote UAV drone operator with CAA permissions (PfCO) for commercial aerial video and photographic work. I have worked for the BBC, Channel 4, Discovery Channel, Avanti Media, Adhoc Film, Agile Film, Film London, Soho House, Lidl, BT Sport, 7A Films, Disney Productions, Cambridge University, RIBA, Warner Music and The Modern House. I've flown our drones inside the O2 Arena in London for EA Sports, over the cliffs at Lands End for Lidl and above choppy seas in the Solent for Channel 4. I'm a member of ARPAS and the GTC and live in the South of England travelling all over the country for clients. Feel free to give me a call on 07446 950620 or email tim@kahane.co.uk for a no obligation chat.
Work Area
Eire, N Ireland, Scotland, Wales, London, North East, North West, Midlands, South West, South East, National, International (Call for more info)
---
Recent Work
7A Films for The SOHO House Festival and UNICEF
Avanti Media for Channel 4 'Secrets of Henry VIII Warship'
Vidoo Film for Anglian Water
Cambridge Filmworks for the University of Cambridge 'Kings College'
Disney for CBBC 'Got What it Takes'
BBC 'Antiques Roadshow'
BBC 'Rebuilding the Countryside after WWII'
BBC 'The Last Journey of the Magna Carta'
BBC 'Gardeners World'
Channel 4 'Hidden Villages'
Discovery Channel 'Life of Dogs'
Warner Music for Ed Sheeran
Adhoc Film Wardour Street for EA Sports & Redbull in O2 Arena
BT Sport for UEFA Cup Final
Cambridge Filmworks for St John's College at Cambridge University
Film London for Traskurata and 'The Distant Shore'
Agile Film Shoreditch for Lidl
Additional Info
• Qualified with CAA Permissions #0420 to fly drones up to 20Kg with an in-depth knowledge of CAA regulations.
• Insured with Public Liability up to £10m as requested.
• Skilled drone pilot with over 3 years commercial UAV experience flying the latest Inspire 2 drone with X5S camera.
• A creative eye with 25 years in the media industry.
• Practiced in working as a drone team with a camera operator, taking direction or working independently.
• Working across the UK for clients in television, film, advertising, marketing, events, music and site inspection.
• Clients include: Avanti Media, 7A Films, Disney, BT Sport, BBC, Channel 4, Discovery Channel, Plimsoll Media, Beeston Media, Warner Music, Adhoc Film, Agile Film.
• Experienced flying indoors, over water, in urban congested areas, remote locations, sensitive environments and with night permissions.