A durable green screen from Rosco for your next dynamic shoot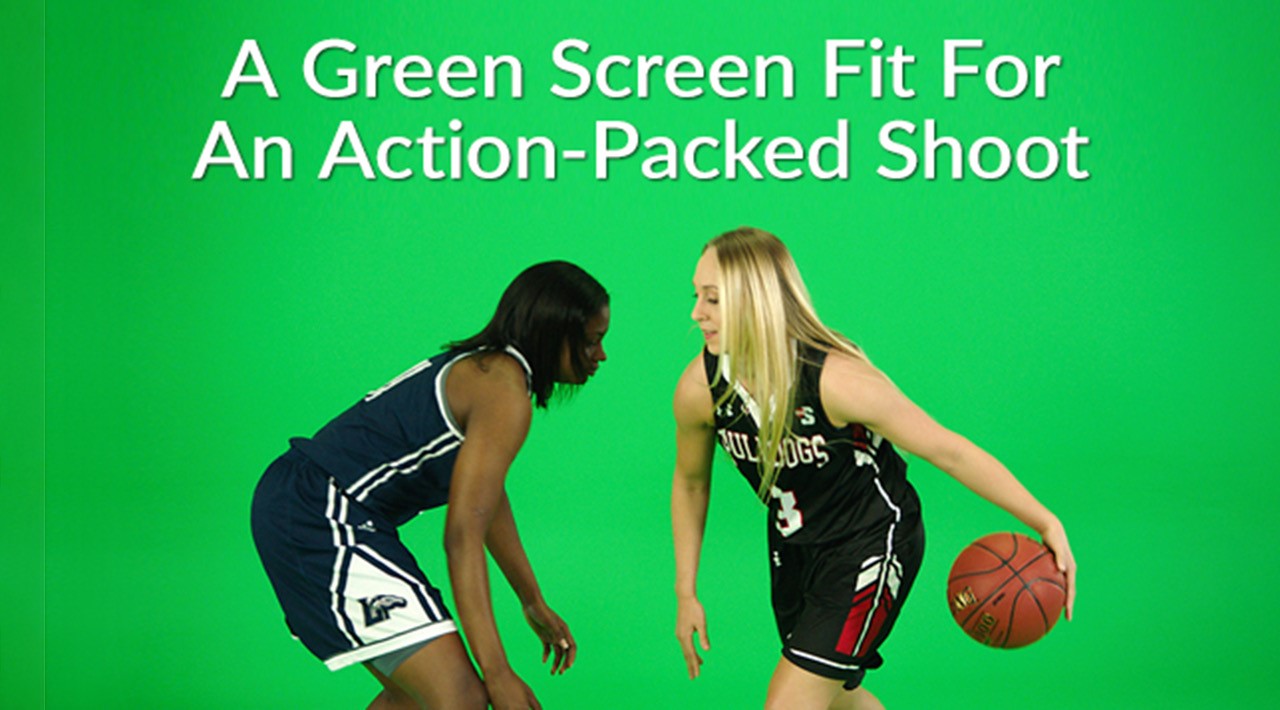 When TA Films began shooting basketball footage for a collegiate conference in the United States, the Big South, their fabric green screen was no match against the dynamic moves of the athletes. Quickly becoming wrinkled and damaged as the players showcased their moves, TA Films traded in their fabric green screen for a painted cyc wall using GTC sponsor Rosco's Chroma Key Paint. The painting was done in a day and made the shoot both safer and more efficient, as the athletes didn't have to worry about slipping on a fabric screen whilst the production crew didn't have to stop shooting to adjust the screen and fix the wrinkles.
Rosco Chroma Key Paints have been formulated with the assistance of video technicians throughout the United States. They are manufactured to provide the high luminance values and colour saturation for keying effects. Chroma Key Paint is quick to apply, provides the ability to scale up in size, and makes post-production easy – all advantages experienced by TA Films during their shoot.
For more information on Rosco please go to www.rosco.com.