ProVision and colleagues enjoy a Merry pre-Christmas Open Day!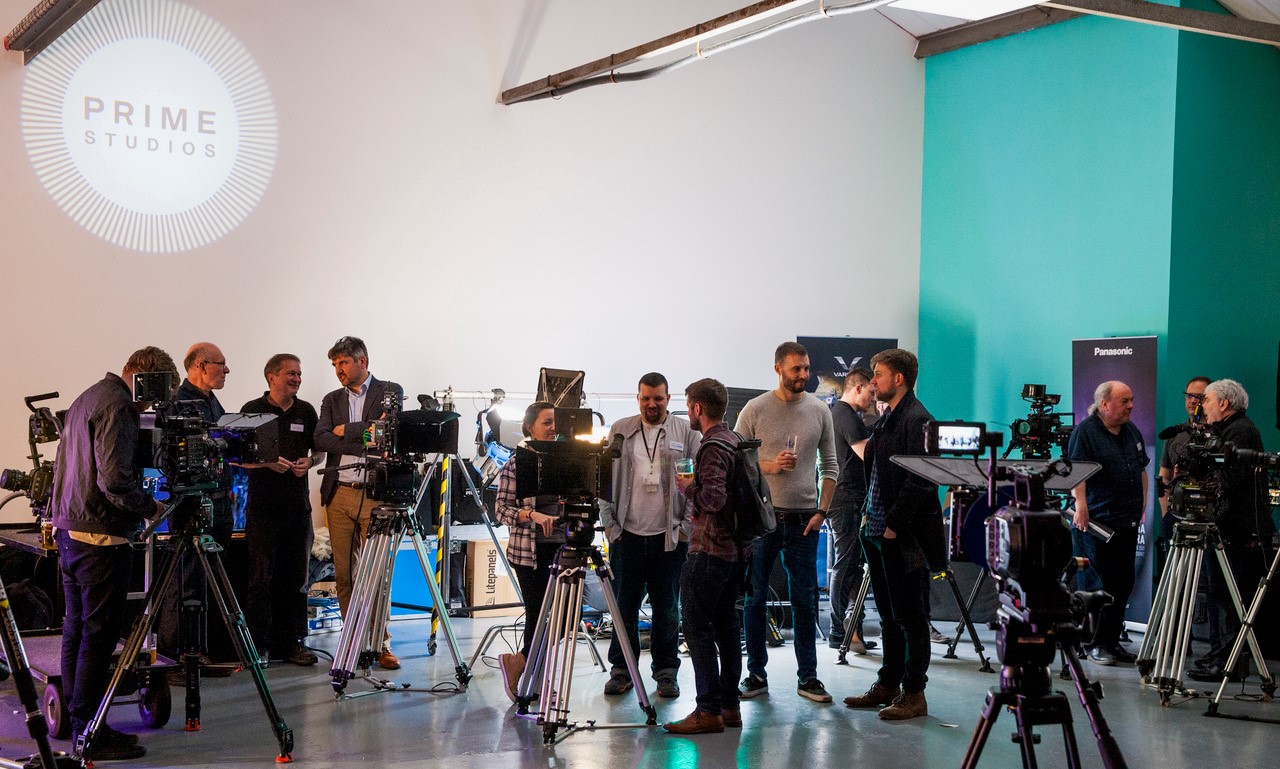 ITV's premier hire facility, and GTC sponsor, ProVision Leeds once again opened its doors for their annual Christmas Open Day. Now in its 14th year, the ProVision Open Day has been a staple entry in many peoples' diaries since it started back in 2003. ProVision welcomes crews, customers and suppliers from across the UK and attracts the major players from the Camera, Lighting and Grip sectors, enabling them to show off their latest kit and tech!
Hosted in Leeds in conjunction with Prime Studios, a thriving media production facility based in the heart of Leeds city centre, the 2017 Open Day celebrated the best of what the North has to offer. A great mix of crew, production staff, film makers, local media businesses and students all came together to see the latest offerings from across the board.
The day saw a vast array of exhibits from ARRI, Sony, RED, Kinoflo, Velvet, Flashlight, CVP, Top-Teks, Holdan, Canon, Ronford Baker, Octica, Miller, Rosco, Multi-Light and Blackmagic. Couple this with a handshake of Yorkshire hospitality, some Christmas cheer and a pint of something soothing you've got all the ingredients of a great day – and that it was!
With a recently relocated base in Leeds that hosts some of the biggest drama productions in the North, such as Mammoth Screen's Queen Victoria, ITV's Vera, CBBC's The Dumping Ground and not forgetting ITV's Emmerdale, ProVision's support spans well across the furthest reaches of the North as well as such far-flung destinations as Sri Lanka with Tiger Aspect's Good Karma Hospital.
ProVision Manchester, also due for a relocation this month to brand new purpose-built facilities that form part of Manchester's newest development, Space Studios, supports some of the North's largest productions from CBBC's The Worst Witch, Forge Entertainment's Ackley Bridge to the North's iconic soap Coronation Street.
And we musn't leave out ProVision London, based at ITV Southbank, which supports a vast array of ITV in-house production, such as ITV's Hour to Catch a Killer, Paul O'Grady: For the Love of Dogs, Inside Kings Cross, Cannonball and Gino's Italian Escape. ProVision London has grown from strength to strength since its inception in 2011 and is also due a change of scene temporarily vacating the Southbank tower along with its colleagues.
Danny Howarth – ProVision's Head of Sales and Technical Operations said,
"The Open Day is a fantastic opportunity for us to personally thank our customers and crews for their continued and loyal support. It also puts them directly in touch with the manufacturers, dealers and distributers alike and allows them to feedback directly, which the suppliers find invaluable. It's a great spirited time of year and fantastic to get all the freelance community together, which is also great for networking within the area."
To see a video of the day please click below or on this link.
For more information please see www.provisionequipment.tv.