Portaprompt's round-up of IBC 2018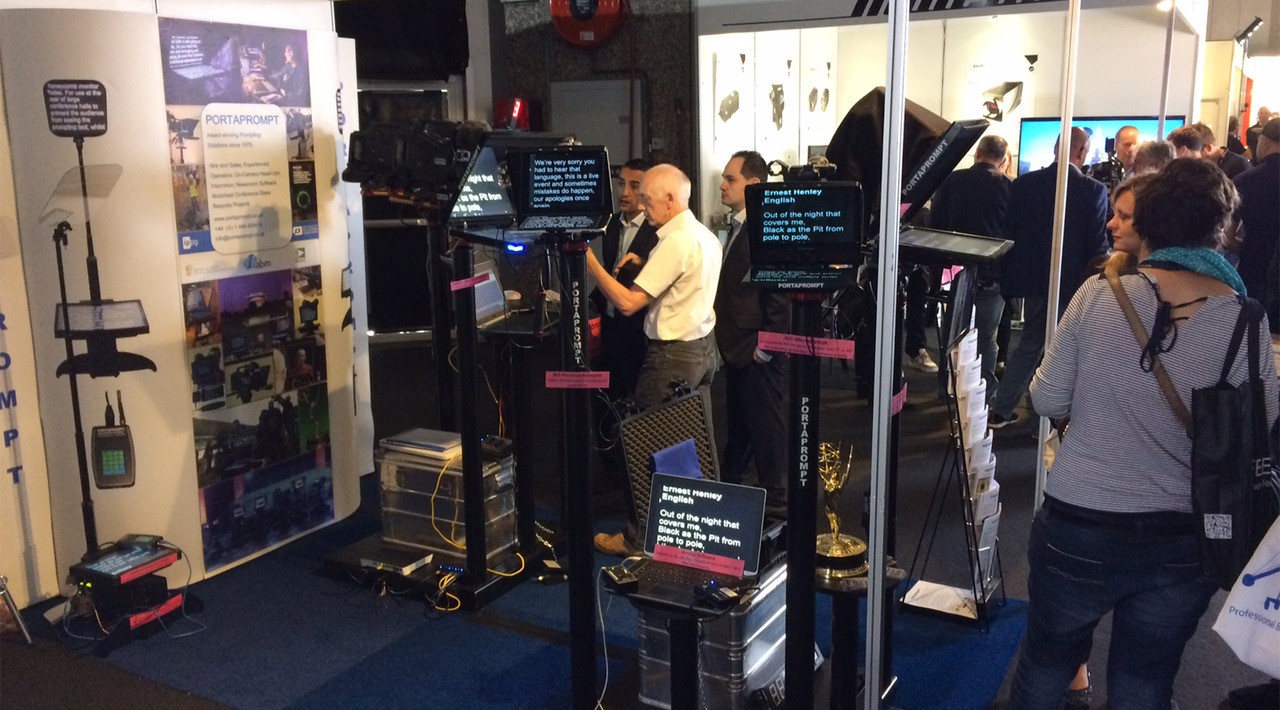 GTC sponsor Portaprompt enjoyed a very busy IBC 2018 in Amsterdam. An array of products from their professional prompting range were on display on the stand, including: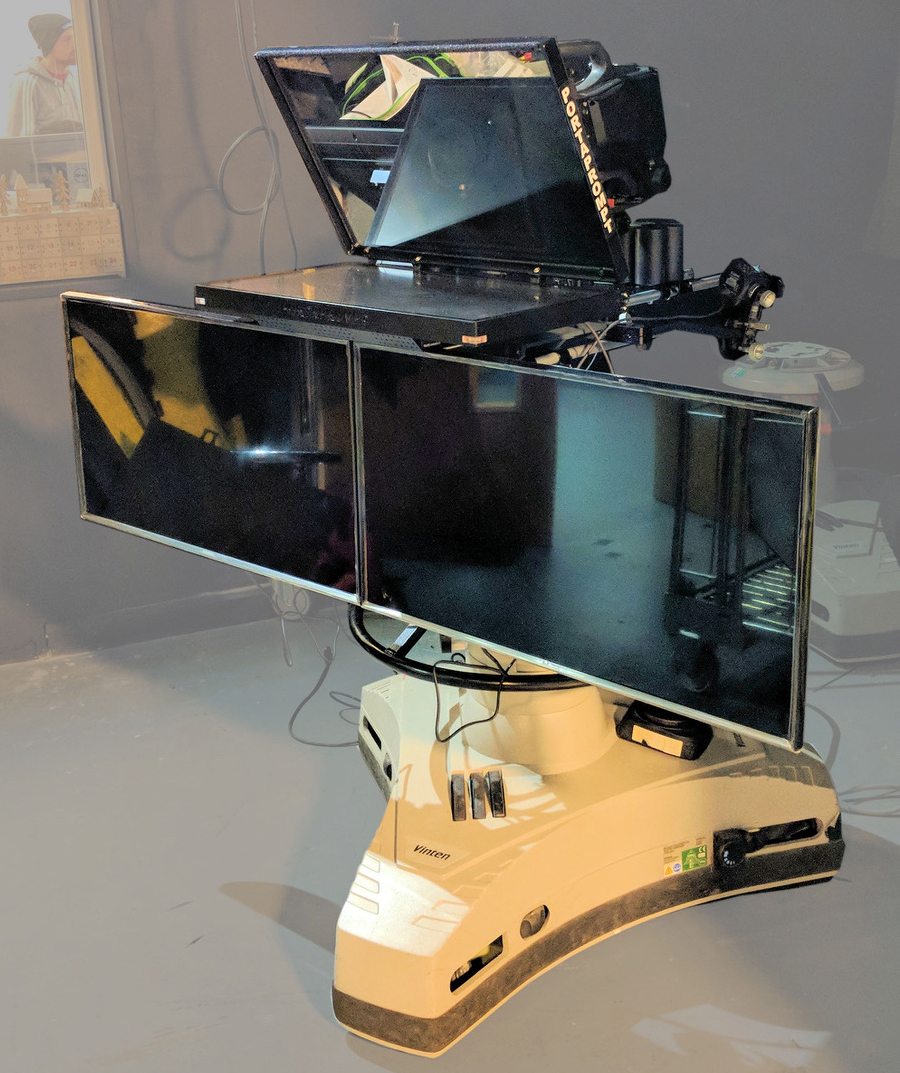 Rig with 2 x 32" talent monitors and 24" Quasar prompter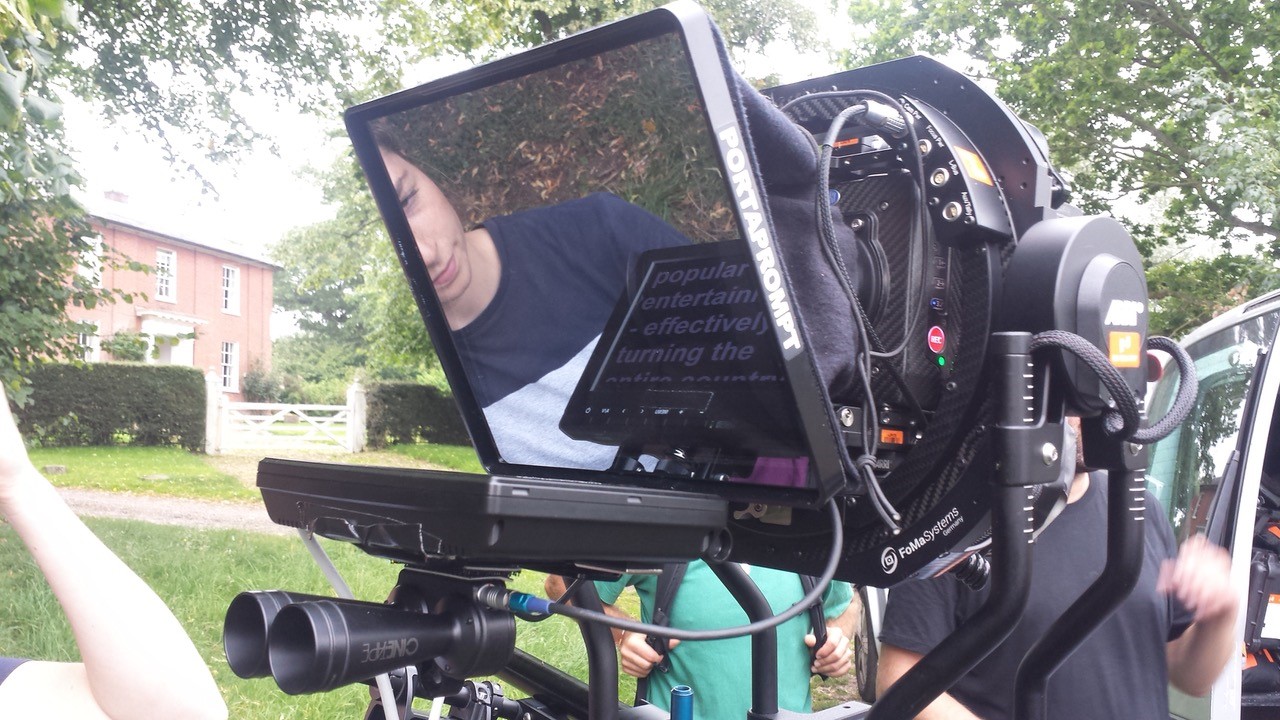 465 MicroPrompt on ARRI Trinity
The new Quasar (1500 Nits) and Premium (up to 800 Nits) broadcast prompting monitors with SDI, IP, DVI and composite video connectivity, new aluminium hoods and multiple coloured tally lamps available in 12", 15", 17", 19", 21", 24" and now 32" screen sizes.
WinDigi IP software and new wireless hand controllers.
The 365 tablet rig with Pico Prompt software and i-glue / i-scroll controller and the 465 Microprompt bundle (with WinDigi Software) for the 365 rig.
The mid-budget Flipping Fusion rigged with a PTZ camera.
The famous Motorised Conference Poles used by heads of state and leaders of industry all over the world.
There are a couple of short videos from IBC about Portaprompt:
---

See Portaprompt's website for more information.