All day comfort with the Bright Tangerine KASBAH support system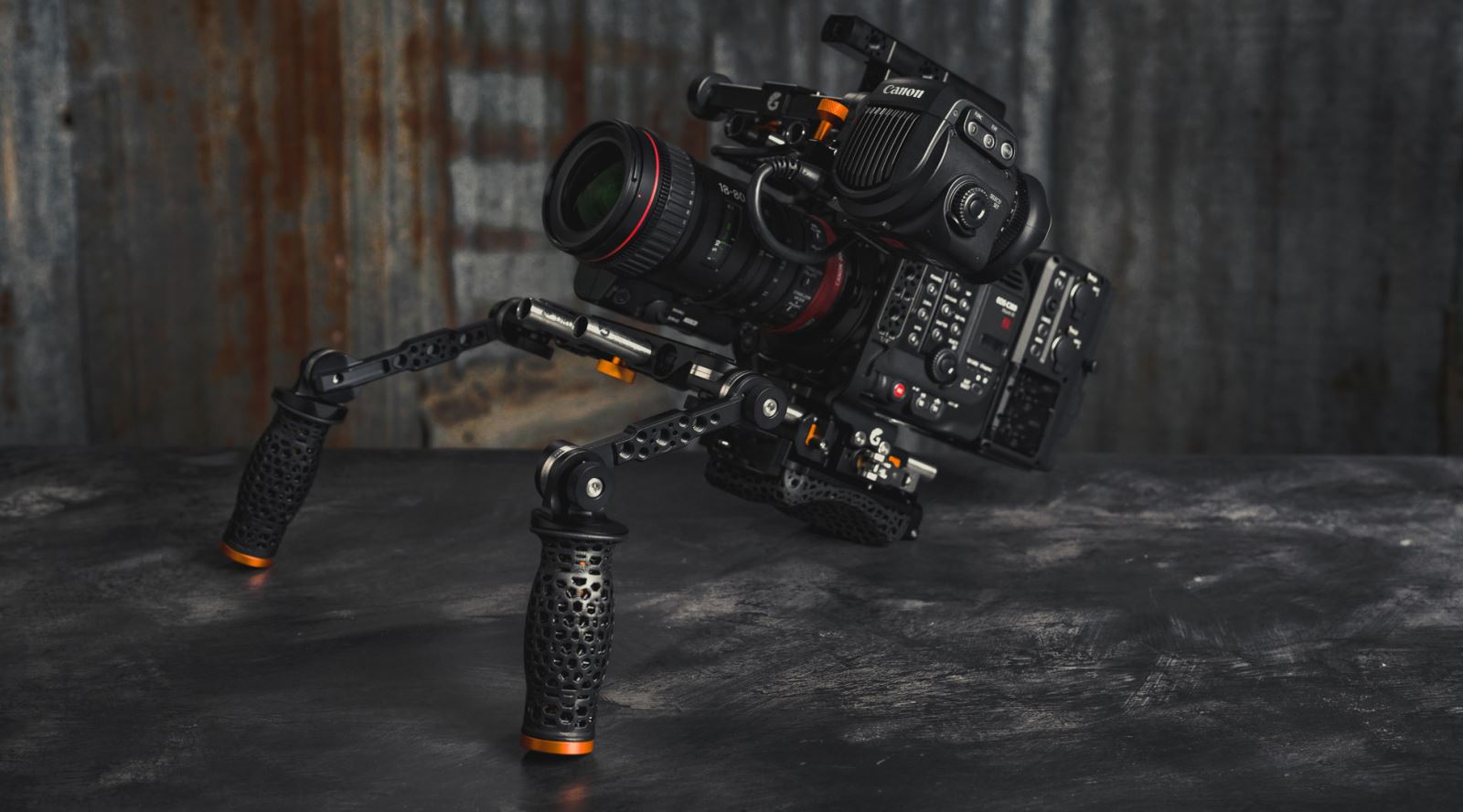 GTC newest sponsor, Bright Tangerine has released its new KASBAH Shoulder Support System. When beginning to design for a shoulder support system, the R&D team studied the human anatomy of the shoulder. To first understand the body geometry and how the combination of muscle, soft tissue & bone needed to work together to maintain natural alignment.
Introducing KASBAH
To create the perfect support system, Bright Tangerine looked beyond foam and traditional technologies.
KASBAH utilises Digital Light Synthesis (DLS), a process pioneered by CarbonTM, a Silicon Valley based tech company that uses digital light projection, oxygen-permeable optics & programmable liquid resins to form a unique matrix structure with an infinite number of density zones.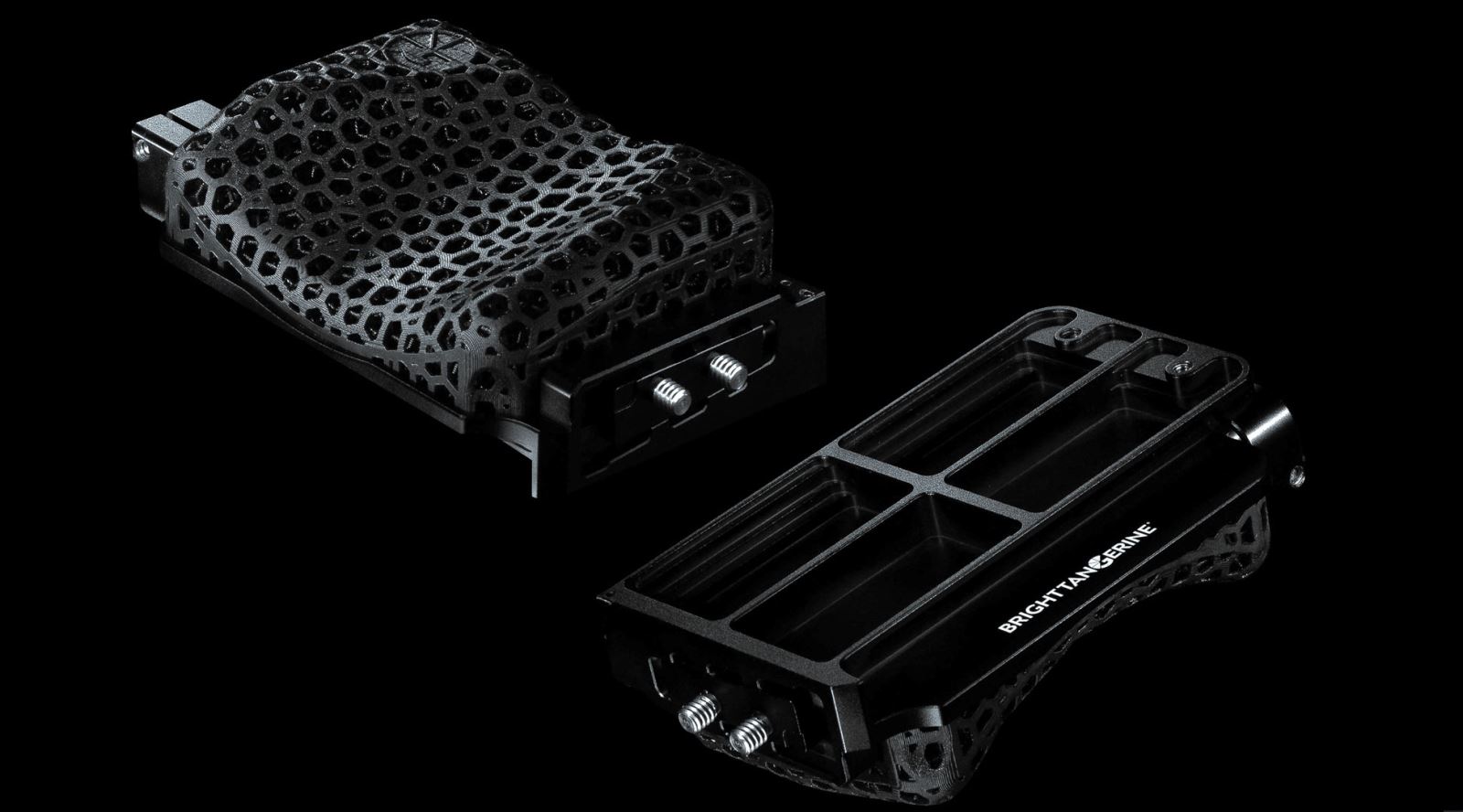 Pressure mapping was utilised to individually refine & tune each point, alongside real world tests with camera operators. The end result is a shoulder pad that provides optimal cushioning & pressure relief in a single, seamless surface.
Next Level Comfort & Airflow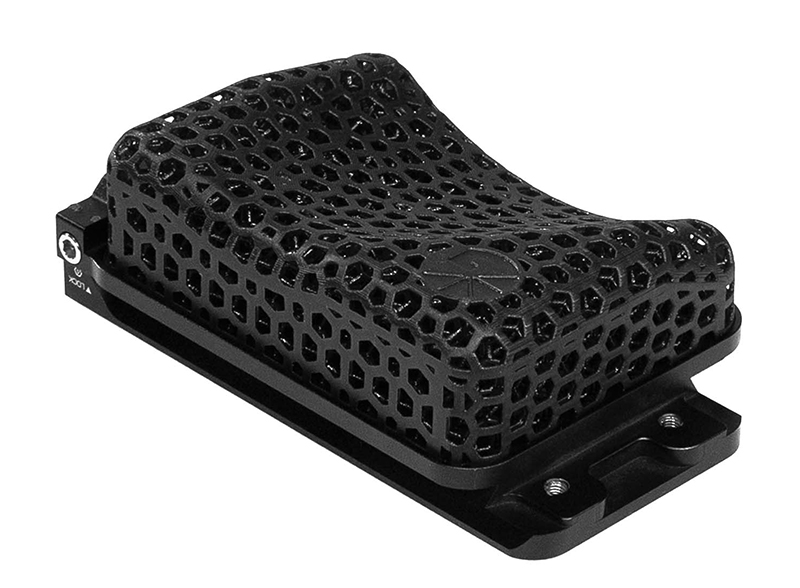 Comfort is determined by the shape of the pad, not by the amount of padding. The shoulder pad wraps around the operator, moulding perfectly to the shoulder for a universal fit. The open structure allows air to naturally flow through, evaporating sweat to keep the operator cool. Extremely durable & sturdy, capable of being used in any extreme conditions, the pad is easy to clean with water and UV resistant.
Faster than ever
The shoulder pad can be configured in two ways to suit any filmmaking style. The included mounting adaptor allows the pad to connect to the rear of the LeftField 15mm LWS baseplate. Using the riser allows for seamless transitions between tripod without the pain of using a VCT plate.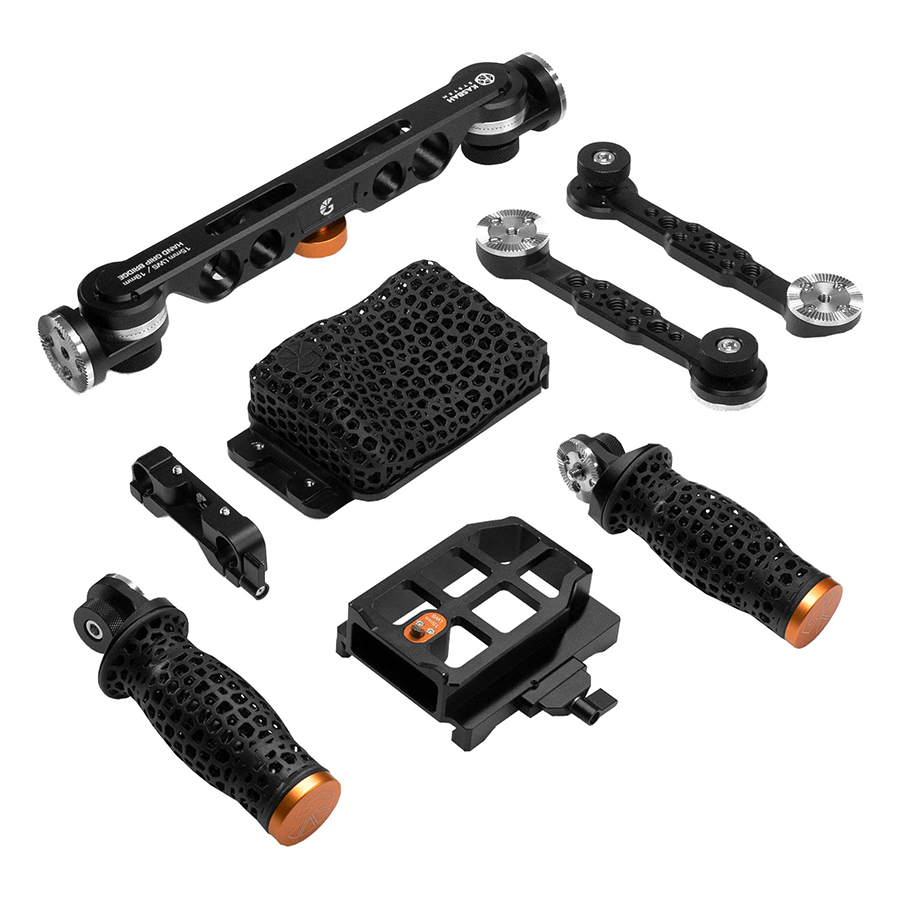 Alternatively, the LeftField baseplate or any other baseplate with an ARRI dovetail clamp can dock on top of the shoulder pad, making it compatible with third party manufacturers. The baseplate can be positioned along the length of the shoulder pad to adjust for optimal balance.
Battery Plates & Counterbalance
Attaching the rear 15mm bracket extends the mounting options even further. Supporting battery plates and other accessories which also serve as counter balance for larger camera builds.

Find out more about Bright Tangerine:
www.brighttangerine.com