AMIRA software update package SUP 4.0 available for download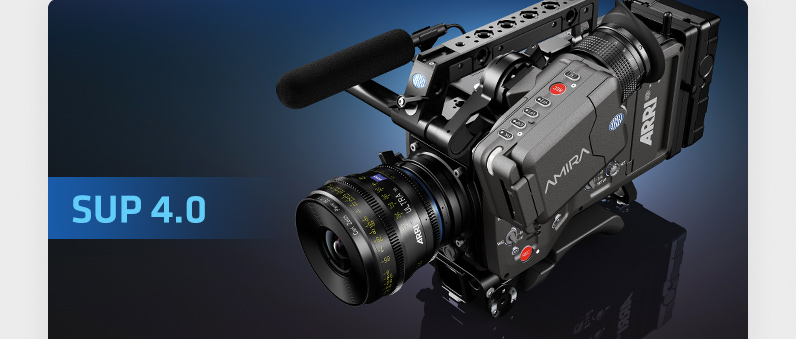 SUP 4.0 is a free-of-charge update and includes many new features
and functions, improvements and bugfixes.
SUP 4.0 features
Super 16 recording mode
Crops and scales the 15.1mm image circle to HD
Multicam support refined
Various improvements based on user feedback
Switchable zoom position in the viewfinder
Select the position of the zoom area using the buttons surrounding the LCD monitor on MVF-1
Extended HD-SDI metadata
Complete metadata support in the SDI signal
Recordings with longer exposure time
The camera won't restrict using exposure times longer than 1/24 sec any more but display a warning message
Transvideo Starlite HD5-ARRI Interface improvements
UI improvements including access to user buttons and playback control.
All ARRI Software Update Packages (SUP) are based on comments and requests from AMIRA users, so please keep the feedback coming!