April news from Photon Beard
New product: Highlight LED Studio Soft Light
Full spectrum LED with excellent CRI and TLCI in both 3200K and 5600K
Colour temperature easily changed by swapping over the phosphor panels
Controllable and focused
Standard 5 Year warranty on light output level and quality (CRI/TLCI)
Equivalent output to fluorescent Highlights with lower power consumption
Equivalent range of accessories to Highlight fluorescent.
"The Highlight LED range was conceived to allow studios to bring genuine power saving advantages of LED into the lighting rig without having to compromise on light quality, or having to re-invent the approach. By directing more of the light to where you need it, very much like a fluorescent fixture, it retains the softness while also maximising efficiency."
Simon Larn, Technical Director for Photon Beard Ltd
Photon Beard now available from AbelCine
We are pleased to announce the appointment of AbelCine as a reseller for our full range of lighting products, which will now be available in all three of their locations in the USA.
Pete Challinger, VP of US Operations, said: "We aim to partner with companies that not only share our passion for film and television but also for looking after their customers. I have always been impressed with how well AbelCine does this and the way they are an integral part of the creative production community."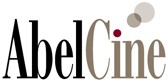 AbelCine will be emphasizing Photon Beard's small location lights initially, along with the new range of LED studio softlights launched at NAB 2016.
AbelCine, established in 1989, is a leading supplier of professional film and digital equipment with facilities in New York City, Burbank, CA and Chicago, IL. Core services include equipment sales, rental, technical services, integration services, and training. The company is the North American agent for Phantom high-speed cameras, as well as an Arri digital camera reseller, Sony Solutions Reseller, Panasonic Specialty Reseller, and Canon Professional Production System Reseller. They are also the first Carl Zeiss Authorized Service Partner in North America, as well as an Authorized Angenieux Service Center, and a Canon Cinema Lens Service Partner.
For more information, visit abelcine.com