ARRI Camera Systems IBC 2018 highlights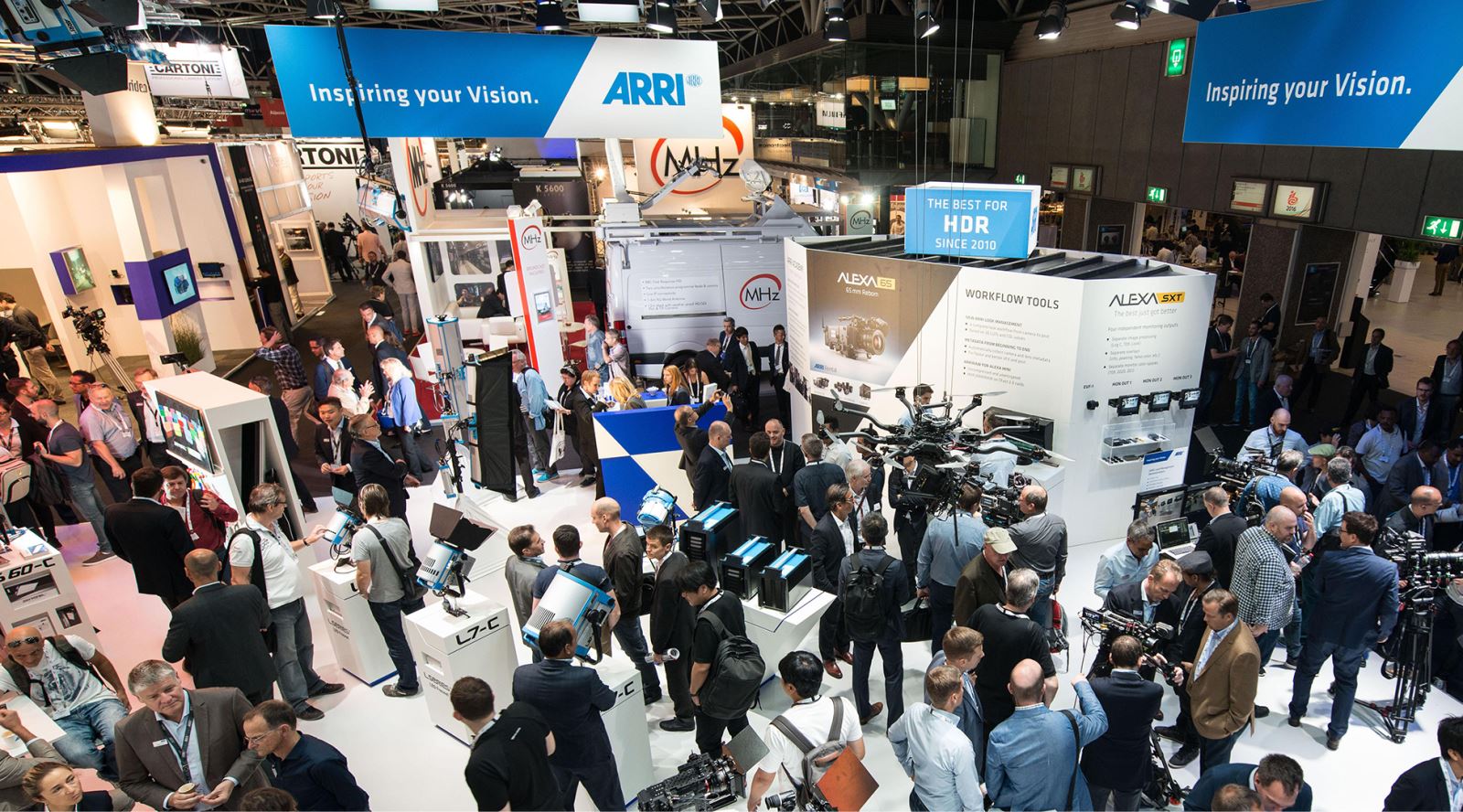 ARRI Camera Systems had an array of their latest products on display at IBC 2018.
---
Lightweight matte box LMB 6x6
Choose flexibility – with the new LMB 6x6 for up to three 6.6" x 6.6" filter. It is designed for maximum modularity and can be fitted without the use of tools. To avoid reflections, the matte box can be tilted 10° up and down. Read more.
---
Digital remote wheels DRW-1
There's a new way to operate the Stabilized Remote Head SRH-3: The Digital Remote Wheels DRW-1 combine digital LBUS technology with solid, precision-engineered wheels. Watch video.
---
New compact bridge plates
Speed up configuration changes on set – with ARRI's new Compact Bridge Plates CBP-2 (15mm studio) for ALEXA Mini and CBP-3 (19mm) or CBP-4 (15mm studio) for AMIRA.
---
Battery adapter backs for ALEXA LF
The new ARRI Battery Adapter Backs BAB-HV and BAB-HG allow the use of VCINE and ACINE Bebob High Load Batteries with ALEXA LF cameras. BAB-HV and BAB-HG require ALEXA LF SUP 3.0 Software. Read more.
---
ALEXA Mini accessories
A new range of ALEXA Mini accessories is being launched which includes Vertical Format Adapters for portrait shooting, and a power unit that maintains electrical capabilities during battery changes. Read more.
---
Lens control and WCU-4 override
ARRI's new Operator Control Unit OCU-1 is an addition to the WCU-4 lens control system on ALEXA Mini. It enables operators to override and return focus, iris, and zoom control at the touch of a button.
---
New viewfinder for ALEXA LF
The ALEXA LF has a brand-new viewfinder: the EVF-2. It comes with a display which gives full HD resolution and higher contrast, improving the operator's ability to judge focus and dynamic range. Read more.
---
AMIRA with enhanced versatility
The AMIRA ARRIRAW License Key enables in-camera 16:9 2.8K (2880x1620) ARRIRAW recording at frame rates up to 48fps. Check out how to increase the versatility of your AMIRA and have more options to offer clients.
---
Cinematic multicam in HDR
AMIRA supports HDR workflow in multicam live productions according to BT.2100. With the new components DTS 1U Fibre Base Station and Skaarhol RCPv2, ARRI presents a more efficient and cost-effective multicam setup. Read more.
---
ARRI Camera showreel Fall 2018
See the latest ARRI camera showreel with extracts from major features, documentaries, commercials and art pieces. Featuring beautiful images captured with ALEXA, ALEXA Mini, and AMIRA cameras, it's a tribute to the creativity of some amazing cinematographers.
ARRI Camera Showreel Fall 2018 from ARRI on Vimeo.