BB&S Introduces Compact Bicolor Fresnel (CFL) Light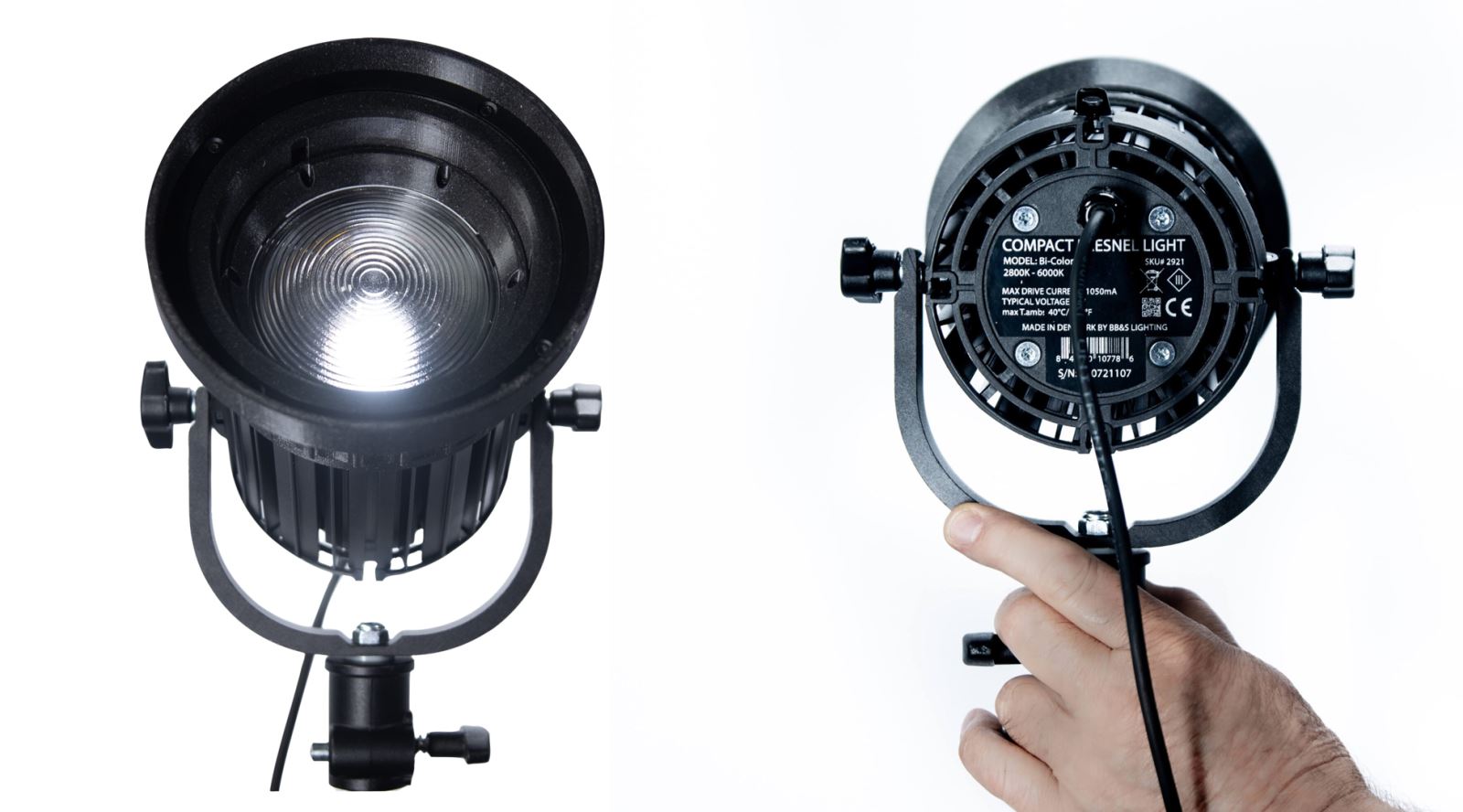 GTC sponsor BB&S Lighting has introduced the Compact Bicolor Fresnel (CFL) to its family of Compact Beamlight LED studio fixtures. The smallest footprint (5.5-in/14cm) Fresnel on the market, it draws just 38W and outputs over 2400 lumens at 96 TLCI (tunable from 2700 to 5600°K). The new CFL features a genuine curved glass 90mm Fresnel lens and outputs a hard-shadow beam that fades from 100% at the centre to 50% at the edges.
The 3.5-lb/1.6kg, fit-anywhere fixture has enough output to make it useful as a key, fill or backlight from 8 to 18 feet/3 to 6 meters.
The new Fresnel is fully compatible with BB&S' other studio fixtures, including Compact Beamlights and Pipelines (same 4-way controller), and the Area 48 range, as well as the BB&S Tracklight system, which offers adapters for DMX or BTE Mesh control.

For more information:
www.bbslighting.com