Blackmagic: DaVinci Resolve and camera update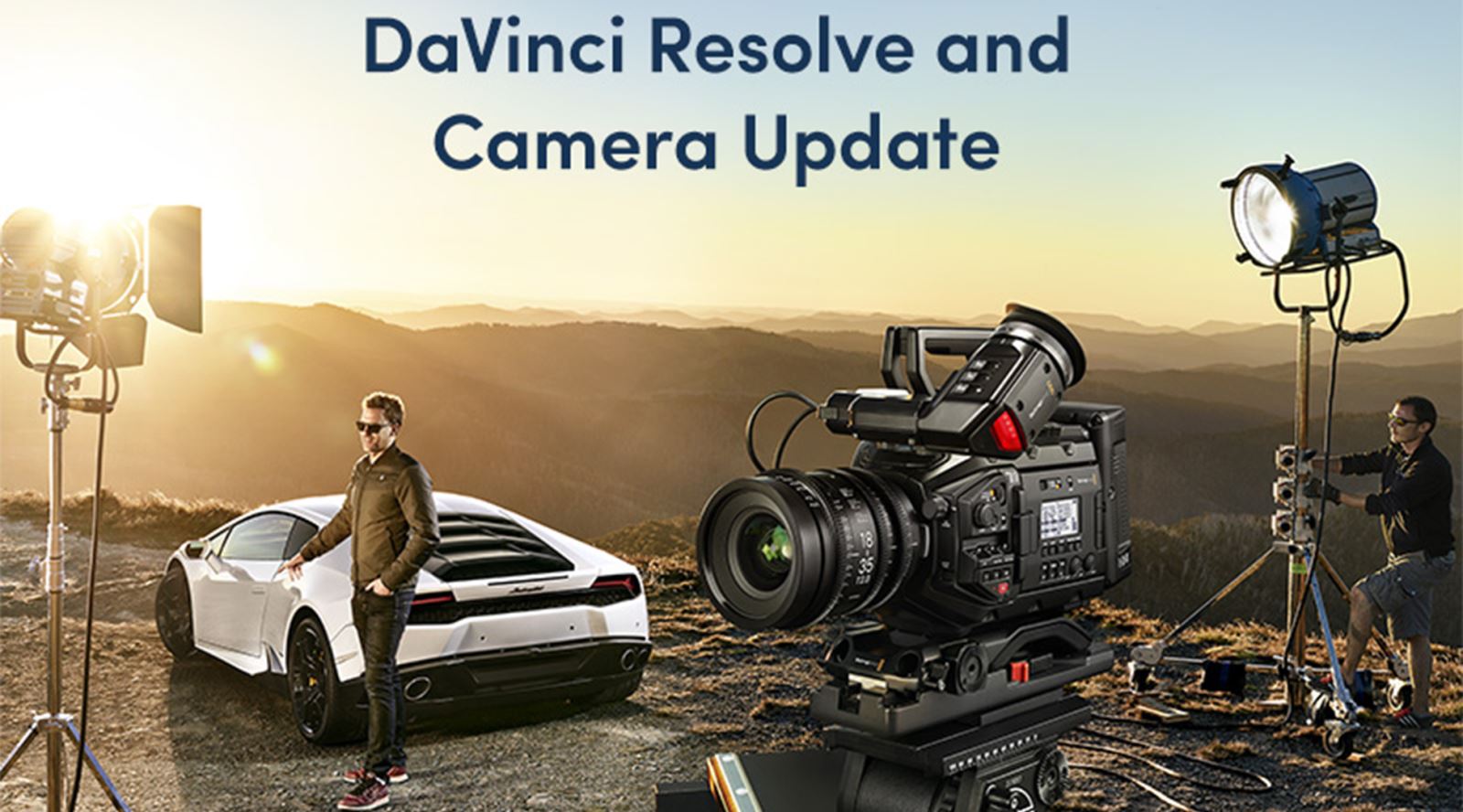 GTC sponsors Blackmagic recently introduced some exciting new products including the Blackmagic URSA Mini Pro camera, DaVinci Resolve Micro Panel and DaVinci Resolve Mini Panel as well as a new version of DaVinci Resolve for Red Hat and CentOS Linux.
Blackmagic has worked with professional cinematographers and DoPs on the new camera, as well as professional editors and colorists on the new DaVinci Resolve hardware control panels with the feedback helping to design new solutions to creative problems.
Watch the press conference video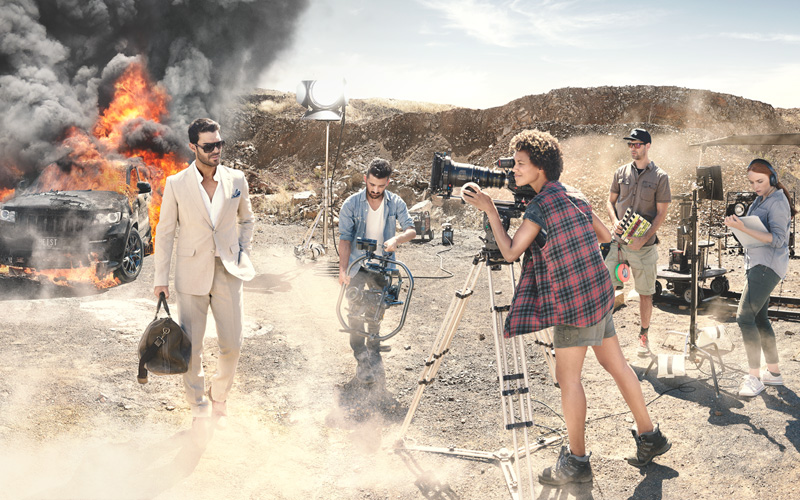 Blackmagic URSA Mini Pro
Many customers have mentioned how much they love their URSA Mini cameras and the very high-quality digital film images they give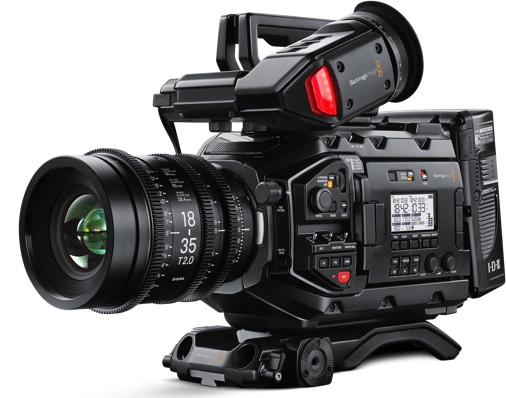 . Now Blackmagic wanted to design a new model that delivers more features customers have been asking for, so it's even more powerful and faster to use.
The URSA Mini Pro is really three cameras in one because it combines high-end digital film quality with the features and controls of a broadcast camera. This means it can be used for digital film, as well as broadcast and live production.
URSA Mini Pro uses the same 4.6K image sensor with 15 stops of dynamic range and adds many ergonomically designed controls on the outside of the camera, plus three built-in optical ND filters, a new interchangeable lens mount, and now records to both CFast cards as well as regular SD cards and higher speed UHS-II cards.
The built-in ND filters also feature IR compensation and are used to quickly reduce the amount of light entering the camera. The 2, 4 and 6 stop filters are specifically designed to match the colorimetry of the camera and provide additional latitude, even under harsh lighting conditions.
URSA Mini Pro also features a new interchangeable lens mount that lets you quickly switch between EF, PL and B4 lenses, depending on the type of work you are doing. That means you can work with everything from high-quality photographic EF lenses to the largest cinematic PL lenses, and even B4 broadcast HD lenses.
In addition to the dual CFast recorders found on the original URSA Mini, URSA Mini Pro also has dual UHS-II SD card recorders. This means you can use CFast cards for full resolution, lossless 12-bit RAW recording, or smaller and low cost SD cards for 4K ProRes or RAW HD. With the dual slots, when one card is full, recording automatically continues onto the next card so you can keep shooting.
This new model builds on the success of URSA Mini and combines the best digital film technology with the most advanced broadcast features and ergonomics available. URSA Mini Pro is powerful enough to be used on high-end feature films and television shows, versatile enough to be used for broadcast news and live multicamera event production, and affordable enough for indie filmmakers and even students!
The Blackmagic URSA Mini Pro is available now from Blackmagic Design resellers worldwide.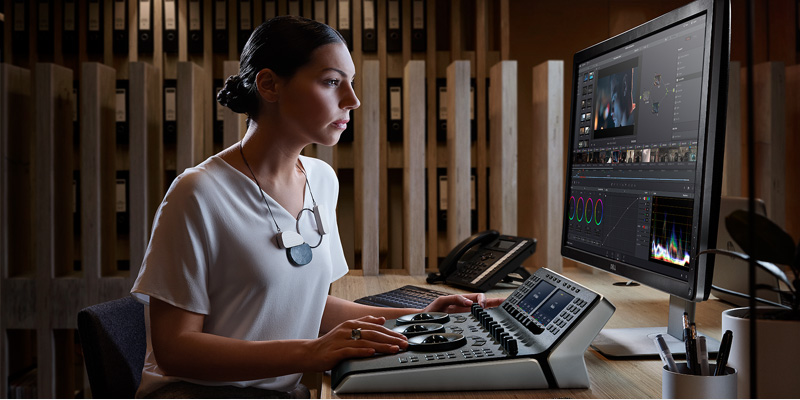 DaVinci Resolve Micro Panel / DaVinci Resolve Mini Panel
There are two new hardware control panels for DaVinci Resolve. When it came to creating these new panels, the most important issues the design team wanted to solve were handling new workflows, while enhancing creativity and quality. Mainly, Blackmagic wanted to support professional colorists who edit and work on color at the same time.
The smaller DaVinci Resolve Micro Panel is designed to fit on the desk next to the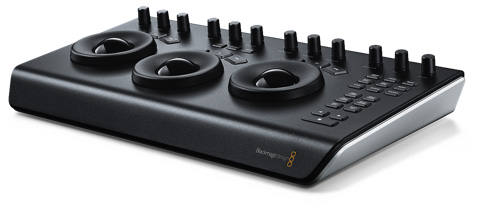 keyboard to allow easily moving between them when doing editing and color correction at the same time.
The larger DaVinci Resolve Mini Panel includes the same powerful features, but also adds LCD screens with dozens of menus allowing fast access to most of the advanced color-grading features of the software. The Mini panel has enough features for a professional colorist to use on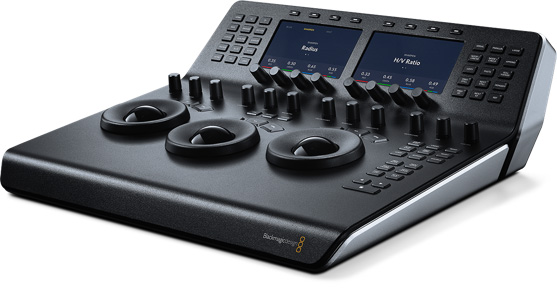 high-end jobs and is ideal on set, but also allows them to walk up to an editing station, plug in and switch the editing system into a color correction system.
Both new panels include high-quality trackballs that are extremely smooth. There is also a row of 12 knobs that provide access to the most creative primary correction features, making it easy to experiment and try new combinations. This allows direct access to features specifically designed to help achieve subtle film looks. The 12 primary knobs can be used to control Y Lift, Y Gamma, Y Gain, Contrast, Pivot, Mid-tone Detail, Color Boost, Shadow, Highlight, Saturation, Hue Rotation and Luminance Mix.
The new control panels feature an elegant and durable machined aluminum body with professional, high resolution balanced trackballs. The trackballs provide RGB balance adjustments for lift, gamma and gain, each with a master level control set via a movable outer trackball ring. The new panels are even laid out in a similar way to the DaVinci Resolve Advanced Panel so professional colorists can move between panels as they all work and feel the same.
The DaVinci Resolve Micro Panel and the DaVinci Resolve Mini Panel are both available now from Blackmagic Design resellers worldwide.
DaVinci Resolve 12.5.5 is required to operate the new control panels and this update is also available today for download.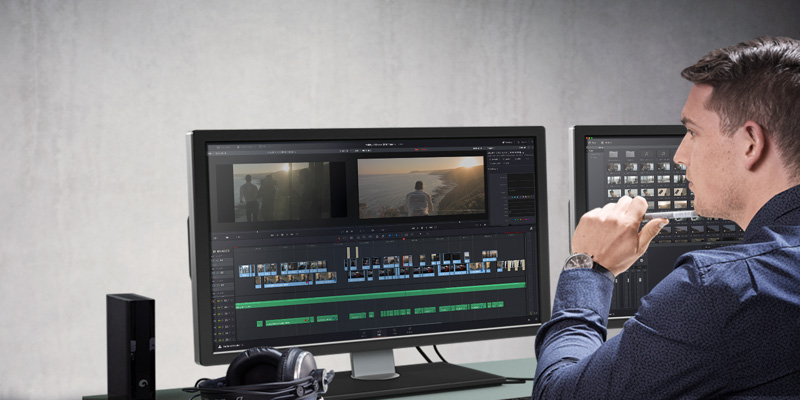 New DaVinci Resolve for Linux
DaVinci Resolve brings professional editing and color correction software to Red Hat and CentOS 6.8 or 7.2 Linux systems as an easy to download software application.
Adding Linux support to DaVinci Resolve gives you more powerful choices in hardware, making it possible to build extremely high performance, low-cost workstations for editing and color correction, such as up to 8 PCIe slots, extremely fast processors, massive amounts of RAM and up to 8 GPUs on a single system. This performance is simply not possible on other operating systems.
Like the existing Mac and Windows version, the new Linux version of DaVinci Resolve is available as a free download from the Blackmagic Design website. The full DaVinci Resolve Studio is available for $995 from Blackmagic Design resellers worldwide, however existing DaVinci Resolve Studio customers can easily move their dongle between Mac, Windows and Linux systems as they upgrade their hardware.
DaVinci Resolve 12.5.5 for Linux is available today for download from the Blackmagic Design website.