Blackmagic Design news from NAB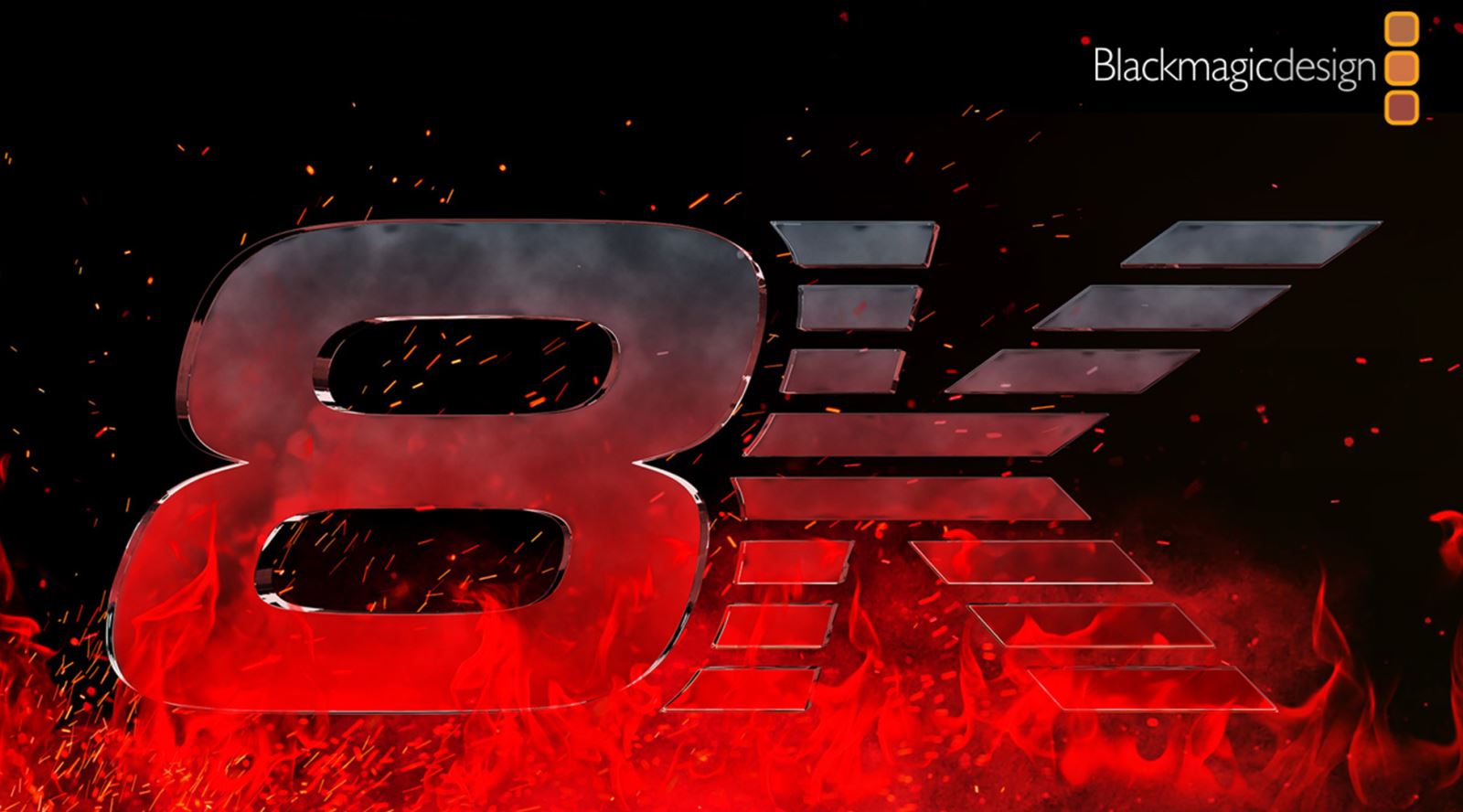 NAB 2019 Update
For those interested in cutting-edge live production and mixer solutions, GTC sponsor Blackmagic Design has introduced a brand new 8K range of products (including the HyperDeck Extreme 8K HDR with H.265 recording, ATEM Constellation 8K live switcher and Teranex Mini SDI to HDMIU 8K HDR monitoring solution) to truly futureproof content.
For those who edit, Blackmagic Design announced DaVinci Resolve 16, a major update to the popular editing system, which introduces a whole new way to edit. Plus there is an innovative new DaVinci Resolve Editor keyboard to speed up the edit process. Finally, the Fusion compositing software has had a major update with Fusion 16 Studio.
Finally, there's a handy new battery grip for the Blackmagic Pocket Cinema Camera 4K.
---

Da Vinci 16
DaVinci Resolve 16 features a revolutionary new cut page specifically designed for editors who need to work quickly and on tight deadlines. The cut page isn't about simplification, it's about building a whole new powerful editing interface with professional tools that help you work faster. We've even borrowed some old concepts from the days of linear editing and completely modernized them for a high performance non-linear workflow. It's unlike anything you've ever seen and we can't wait to get your feedback!
But that's not all, there are other powerful new features across the rest of the application. The new DaVinci Neural Engine uses machine learning to enable powerful new features such as facial recognition, speed warp, auto color balancing and shot matching, object removal and more. New adjustment clips let you apply effects and grades to clips on the timeline below. The quick export menu has been added to all pages so you can output instantly or even direct upload to YouTube and Vimeo. The new GPU accelerated scopes provide more technical monitoring options than before. Plus, parts of the rendering engine have been rewritten so Fusion is dramatically faster. There is also a major update for Fairlight audio post production include new immersive 3D audio, elastic wave alignment for precisely syncing dialog replacement with video, new bus tracks, loudness meters, a foley sampler and much more! DaVinci Resolve 16 is a massive release with hundreds of features customers have asked for!
---
DaVinci Resolve 16 Editor Keyboard
The DaVinci Resolve 16 Editor Keyboard is designed for professional editors who need to work faster and turn around work quickly. It's a bit like a physical enhancement to the new cut fast editing page! More than just a simple keyboard, the DaVinci Resolve Editor Keyboard has been designed as an alternative way to edit which is much faster than a mouse because you can use both hands at the same time! It also features an integrated search dial built right into the keyboard. Simply plug the keyboard into any USB-C computer and you are ready to go! While most keys will work as a standard USB keyboard, the DaVinci Resolve Editor Keyboard has been designed for DaVinci Resolve 16 to enable an editing experience that's dramatically faster than previously possible.
---
Fusion 16 Studio
Fusion 16 Studio is a major new upgrade that brings all of the improvements made to Fusion inside of DaVinci Resolve to the standalone version. You get an updated and more modern user interface, along with dramatically faster performance. All 3D operations are now GPU accelerated, making Fusion much more responsive and interactive. In addition, there are dozens of GPU accelerated tools such as time effects, dissolves, stereo tools, vector motion, corner pinning, color tools and more! B-spline and bitmap mask operations are also accelerated, as are the planar and camera trackers. Improved memory management makes large compositions with high tool counts more reliable, making Fusion 16 dramatically faster and more stable than ever before!
---
Blackmagic Pocket Camera battery grip
Designed for the Blackmagic Pocket Cinema Camera 4K, the new Pocket Camera Battery Grip lets you replace the camera's standard LP-E6 battery with two L-series batteries, so you can better power external flash disks or even shoot for over 2 hours on a single charge! It's perfect for anyone that needs to shoot for extended periods of time.
Featuring a unique carbon fibre design, non-slip hand grips, and a slide-out tray that holds 2 L-series batteries, the Pocket Camera Battery Grip also makes it easier to hold the camera on longer shoots. L-Series batteries are standard batteries used for a variety of professional lighting equipment, so they're readily available. You can even charge the batteries in the grip via the camera's 12V DC connection in between takes!
---

See Blackmagic Design at NAB: Booth SL216
Watch the Blackmagic new products video: