Blackmagic Design update from NAB 2018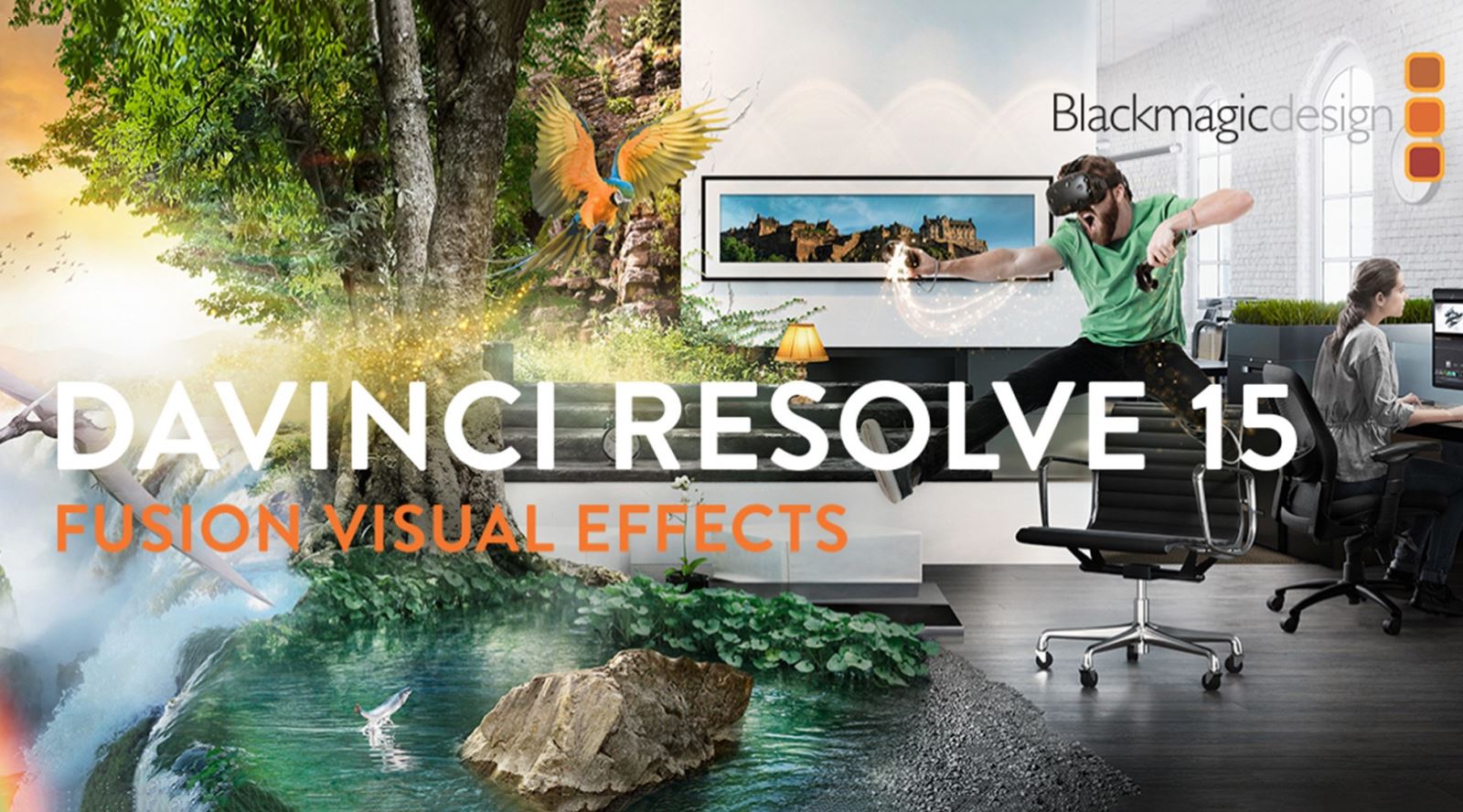 GTC sponsor
Blackmagic Design
was recently at NAB 2018 to showcase some of its exciting new products including:
DaVinci Resolve 15, a massive update which now has Fusion built in
The new Blackmagic Pocket Cinema Camera 4K
A new HD multiview
New video converters
HyperDeck software updates
Find out more about some of the products below.
---
Da Vinci Resolve 15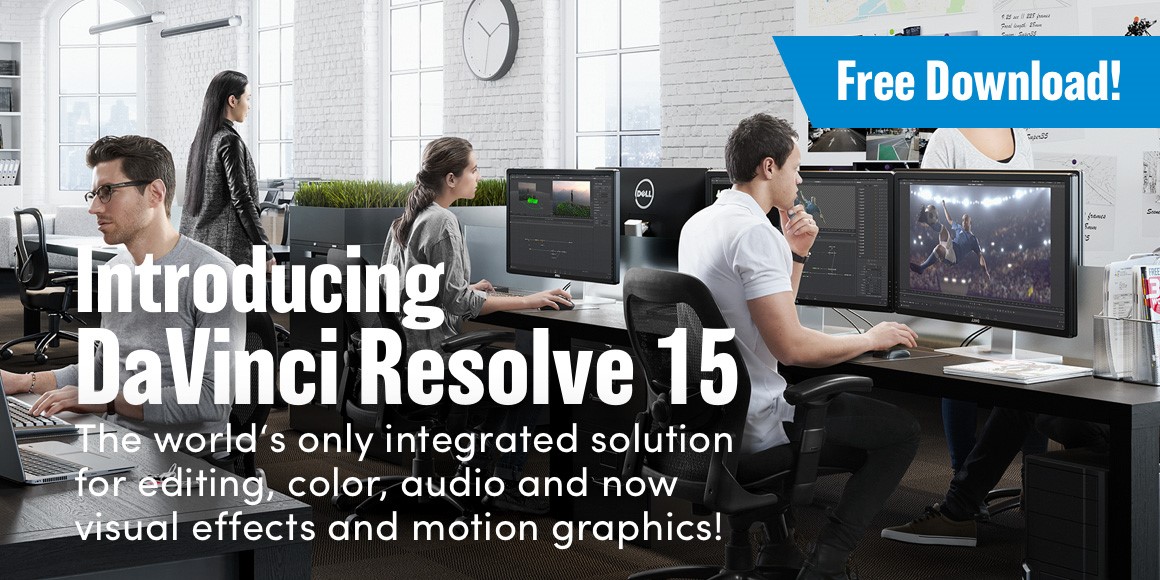 DaVinci Resolve 15 is a massive upgrade that fully integrates Fusion visual effects and motion graphics and adds even more audio tools, plus hundreds of new features and improvements that editors and colourists have asked for.
DaVinci Resolve 15 features an entirely new Fusion page for creating feature film quality visual effects and motion graphics animation. The new Fusion page is a true 3D workspace with over 250 tools for compositing, vector paint, particles, keying, rotoscoping, 2D and 3D text animation, tracking, stabilisation and more. Fairlight audio has also been upgraded in DaVinci Resolve 15. There are extensive ADR tools, retiming with pitch correction, normalisation, audio and video scrollers, a fixed playhead with scrolling timeline, sound libraries, and over a dozen built-in cross platform FairlightFX plugins such as reverb, hum removal, vocal channel and de esser.
Editors and colourists get new stacked and tabbed timelines for quickly copying and pasting shots between sequences, dramatically faster project loading, on-screen annotations, subtitle and closed captioning tools, 2D and 3D Fusion title templates, a floating timecode window, a new LUT browser, shared grades, multiple playheads and improved HDR support.
In addition, new ResolveFX let customers quickly patch blemishes or add/remove unwanted elements in a shot using smart fill technology. There are also new ResolveFX for dust and scratch removal, lens and aperture diffraction effects and more.
---
Blackmagic Pocket Cinema Camera 4K

Customers love the original Blackmagic Pocket Cinema Camera and had been asking for a 4K version. After listening to feedback, Blackmagic has built a camera that combines all of their newest technology.
The new Blackmagic Pocket Cinema Camera 4K has a full 4/3 HDR sensor, dual native ISO up to 25,600 with incredible low light performance and 13 stops of dynamic range. It features a unique USB—C Expansion Port, which allows customers to record using the internal SD/UHS—II and CFast recorders or directly to the same external disks you can use for editing and colour correction.
The design features a new lightweight carbon fibre polycarbonate composite material so the camera body has incredible strength and rigidity to protect it from accidental knocks and drops. The handheld design features a multi function grip which has logically placed buttons and dials that allow super fast access to essential shooting functions such as recording start/stop, still photos, ISO, shutter, aperture, white balance, power and more.
The camera also has an MFT lens mount, large five inch touchscreen monitor, 10—bit ProRes and 12—bit RAW recording, 3D LUTs, four built-in microphones, mini XLR audio input with phantom power, Bluetooth wireless camera control, HDMI on set monitoring output and more.
It allows customers to shoot images that are an improvement on the DSLR cameras and even better than professional digital film cameras costing tens of thousands more. It will be available from Blackmagic Design resellers worldwide later this year at a cost of £1,029.
---
Mini Converter UpDownCross HD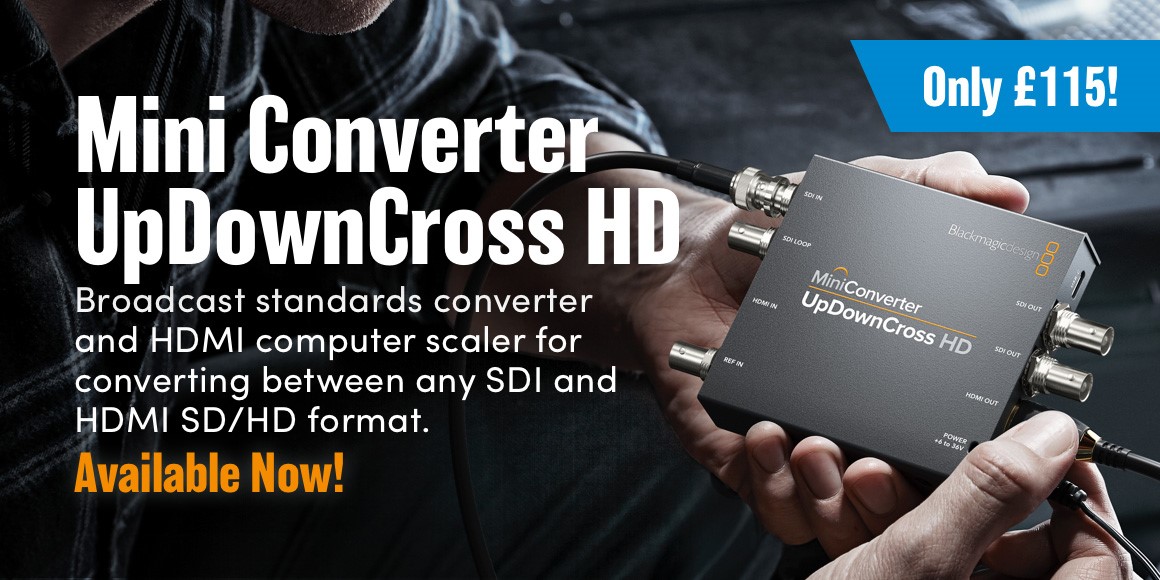 The Blackmagic Mini Converter UpDownCross HD is a new broadcast quality standards converter that lets you convert any SD or HD video format to any other SD or HD video format via SDI and HDMI input and output connections. You get full 10—bit broadcast quality video processing with over 140 different standards and format conversions in a durable and affordable all metal design. Plus, it automatically scales computer resolutions to standard broadcast formats, making it easier than ever to plug laptops into professional broadcast equipment such as digital projectors.
The mini converter also protects equipment from the wrong video signal, plus it also converts computer HDMI outputs to SDI meaning that the user doesn't have to think about the computer settings as the converter will take care of it.
It's available now from Blackmagic Design resellers worldwide for £115.
---
Blackmagic Multiview 4 HD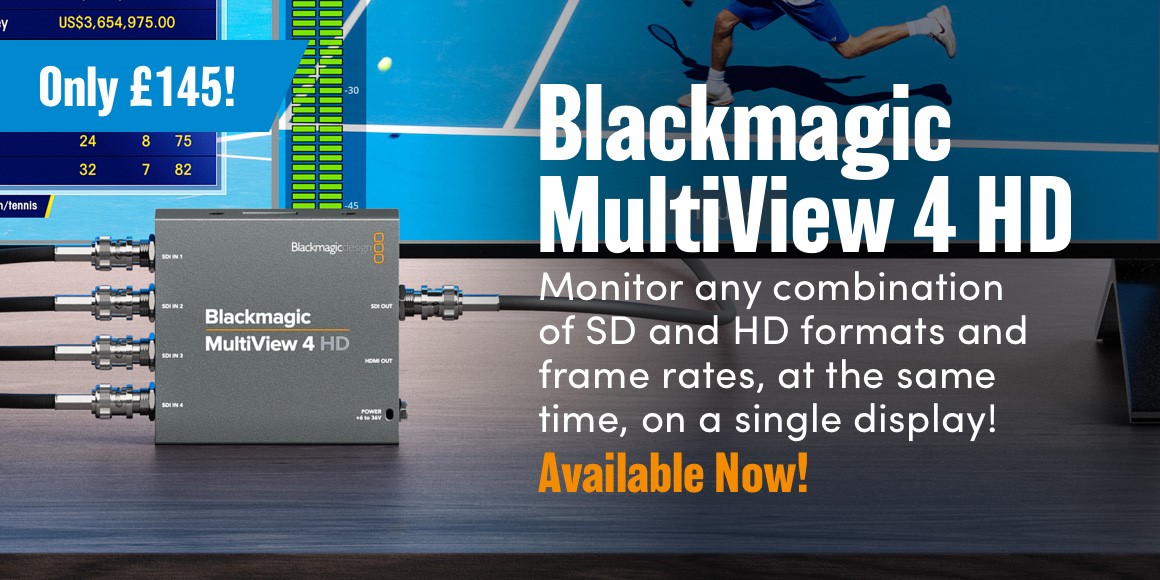 The new Blackmagic MultiView 4 HD is a multiview processor that lets you monitor completely independent SDI video sources on a single display including any combination of SD and HD formats and frame rates in each view, all at the same time. It has both SDI and HDMI outputs so it can be used with both professional SDI broadcast displays or big screen consumer HD televisions.
A really professional and affordable multiview solution, with features such as on screen labels and audio meters, it's like having four completely independent broadcast monitors on a single display. It's so flexible, you can use it to view mixed video formats with different frame rates at the same time on a single screen.
Blackmagic MultiView 4 HD is available immediately from Blackmagic Design resellers worldwide for only £145.
---
Mini Converter Optical Fiber 12G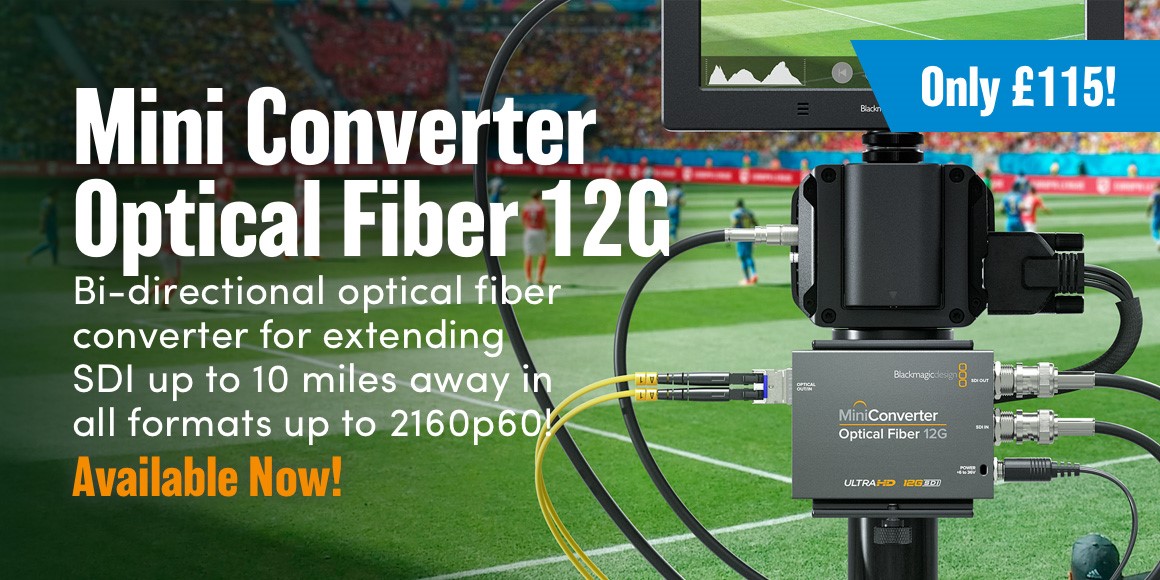 The Blackmagic Mini Converter Optical Fiber 12G is a new bi-directional SDI to optical fibre converter that lets you extend SDI connections up to 10 miles away. It extends SDI connections over massive distances by converting SDI to optical fibre and optical fibre to SDI in both directions at the same time. It's an affordable way to increase camera coverage at live events and is ideal for placing cameras around the studio, for use at outdoor sporting events, or even at concerts and theatrical performances in large venues.
It also features multi-rate 12G—SDI connections that automatically detect the video signal and switch speeds. That means it's compatible with all SD, HD and Ultra HD formats and equipment up to 2160p60, including Level A and B devices. The converter accepts any SMPTE standard SFP optical fibre module and you can install the module for the SDI rate you need, or even use modules you already own.
The Blackmagic Mini Converter Optical Fiber 12G is available now from Blackmagic Design resellers worldwide for £115.
---
Micro Converter Bi-Directional SDI/HDMI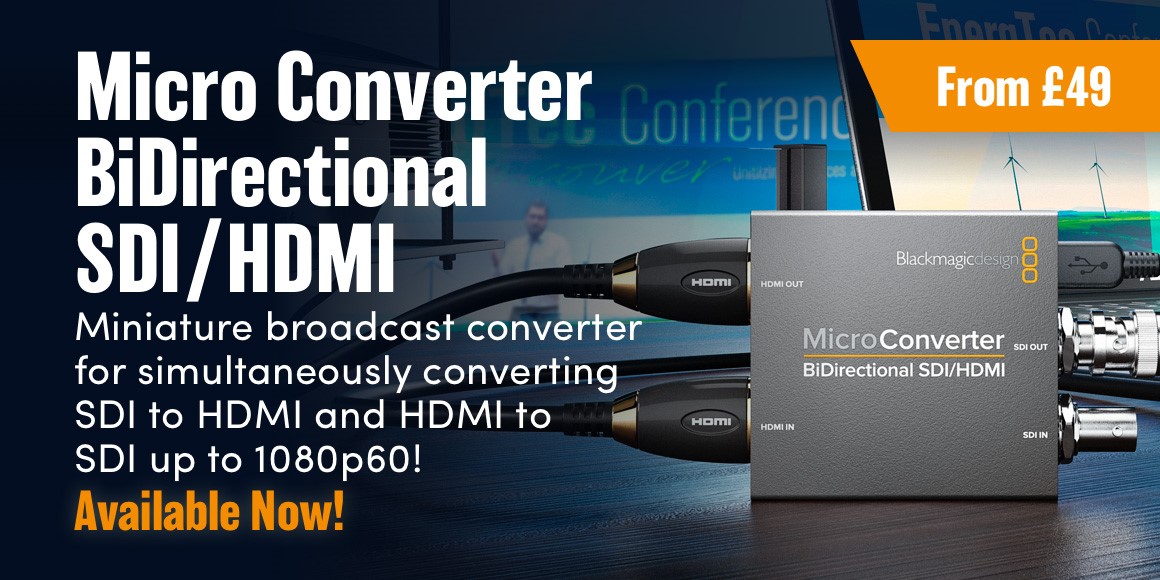 The new Blackmagic Micro Converter BiDirectional SDI/HDMI is an incredibly small pocket size, broadcast quality video converter that simultaneously converts SDI to HDMI and HDMI to SDI. It works in all SD and HD formats up to 1080p60.
It gives you full 10—bit broadcast quality video processing in an incredibly small design that fits into your pocket. Plus, it works in both directions with different video formats at the same time, so it's like getting two converters in one.
The Blackmagic Micro Converter BiDirectional SDI/HDMI is available now from Blackmagic Design resellers worldwide from only £49.
---
HyperDeck Studio Mini H.264 Update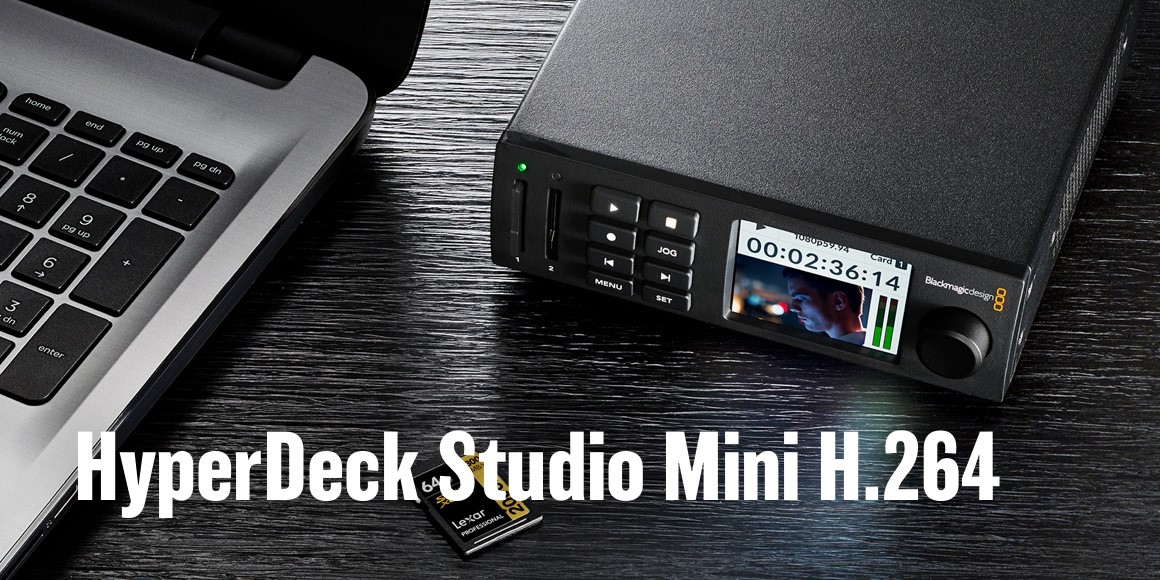 Blackmagic also announced the addition of H.264 HD recording and playback to HyperDeck Studio Mini this year. HyperDeck Studio Mini is a miniaturised professional deck that records and plays back broadcast quality 10—bit video using commonly available SD and UHS—II cards. Now, in addition to ProRes, HyperDeck Studio Mini will be able to record video in the popular H.264 format, ideal for users wanting high quality, long form recording in a small file.
The H.264 codec will be available in a few weeks via a free software update for all HyperDeck Studio Mini customers.
---
For more information about Blackmagic Design products please visit their website.