BLUESHAPE from MTF powers the ALEXA LF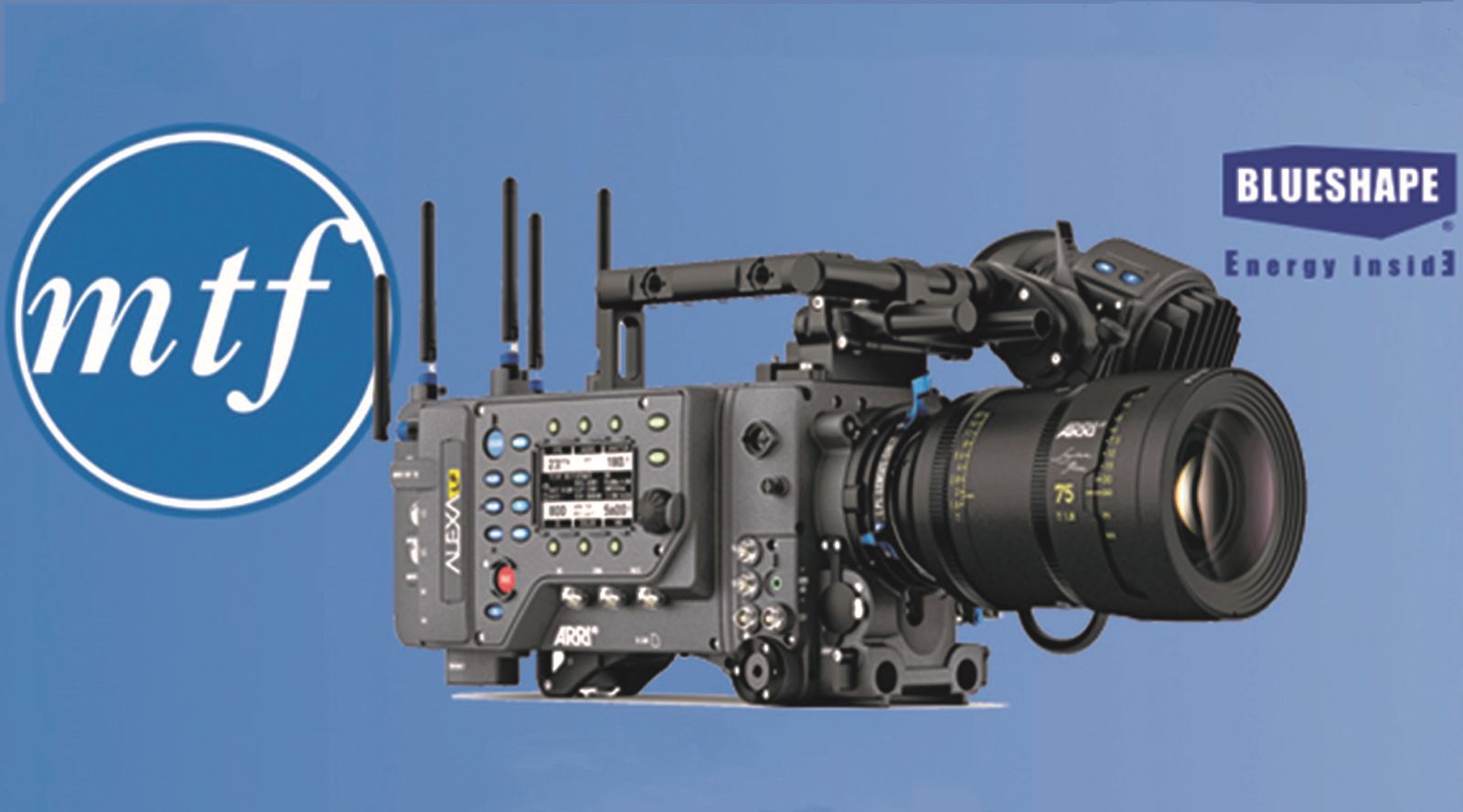 With the new large format camera from ARRI demanding power that far exceeds output of 'normal' camera batteries, GTC sponsor
MTF
has developed BLUESHAPE Batteries' new elegant battery mount featuring a state-of-the-art, efficient, power converter for utilising regular V-Mount or 3-Stud batteries.
The new MVAL-LF from BLUESHAPE is the missing link camera operators have been waiting for. It powers the ALEXA LF at a proper voltage using conventional V-Lock batteries, meaning that standard 14.4V High-Draw batteries are sufficient to meet the demands of the camera.
MVAL-LF is designed to be mounted on the back of the ALEXA LF camera. It provides a regulated 21V to the camera from standard V-Lock batteries, doubling up as an extra power source for 'hot-swap' operations when the camera is powered from external DC sources.
It also incorporates the latest electronics, capable of releasing all the power the camera needs, with an efficiency of 95% or higher, minimising the battery load as a result. Since the camera needs can exceed 160W, the advice is to use batteries that have adequate performance to meet demand.
BLUESHAPE via MTF Services are introducing the new HD PLUS series of standard V-lock and 3-Stud batteries – the perfect choice for this operation.The HDPlus Batteries can discharge up to 20A, more than 200W, all without affecting the battery safety or system integrity. For this reason, they are a great choice for the ALEXA LF in combination with the new MVAL-LF adapter.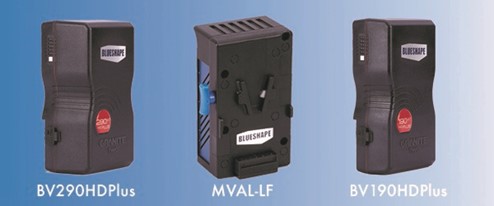 Depending on the ALEXA LF camera settings, these new batteries can power the camera for 40 minutes, 80 minutes and 120 minutes, respectively, when an average camera consumption of around 150W is taken into account.
3-STUD versions of the battery are also available.
The new power adapter for the ALEXA LF is available in two versions, both featuring the same performance:
MVAL-LF: For V-Lock batteries
MGAL-LF: For 3-Stud batteries
Similarly, the new HDPlus batteries are available with the two mounting options.
Contact the team at MTF Services for further details and to place your order by visiting
www.mtfservices.com
or calling +44 (0)20 8881 7850.