BR Remote: New Motion Control and DMX

News from BR Remote
You spoke, we listened...
Since IBC 2016 BR Remote has been busy developing products that meet many of our customers' aspirations for the future. In response to your feedback we have now incorporated Motion Control and DMX control into our flagship CamBall3 range
We are delighted to launch our extended range of CamBall3 cameras at IBC 2017 – watch the first of our new videos:

For many years the CamBall3 has been a market leader; as Jo Charlesworth, freelance camera operator, says:
"I have been using the CamBall cameras for the last 10 years and have yet to find anything that performs better."
The range now includes options for DMX and Motion Control, making these cameras a brilliant choice for augmented and virtual reality. The DMX controlled CamBall3 X was developed in response to requests from leading show suppliers to integrate the Camball3 into the master show computer. It can still be controlled with any of the normal controllers, but can also be controlled via 8 DMX channels, giving 16-bit precision in pan, tilt and zoom plus focus and iris.

The CamBall3 X can be used to move to DMX positions or, if the show computer can track follow spots, then it can track this camera. When used as an 'Auto Tracking' camera it can follow the designated artist extremely smoothly, including zoom and focus. This has been made possible with BR's PMS (Predictive Move Smoothing) algorithm, which both predicts and smooths the moves and also copes with missing data packets.
The CamBall3 range is now as follows:
| | |
| --- | --- |
| Camball3 | Standard unit (Bradley D* control) |
| Camball3 S | Updated electronics, 12bit positioning, Profile Move |
| Camball3 X | + DMX control, 16bit positioning |
| Camball3 XM | + Motion control via Free D & Bradley M* with metadata for VR & AR |

If you are attending IBC 2017 come and have a look at the new cameras. You can also find out more in the CamBall3 X brochure. If you would like to talk to us about the new cameras, or upgrading your existing CamBalls, contact us on +44 (0)1590 622440, or email: admin@br-remote.com
---
'Proteân XM' Motion Control
It isn't just BR's cameras that are embracing the worlds of augmented and virtual reality. A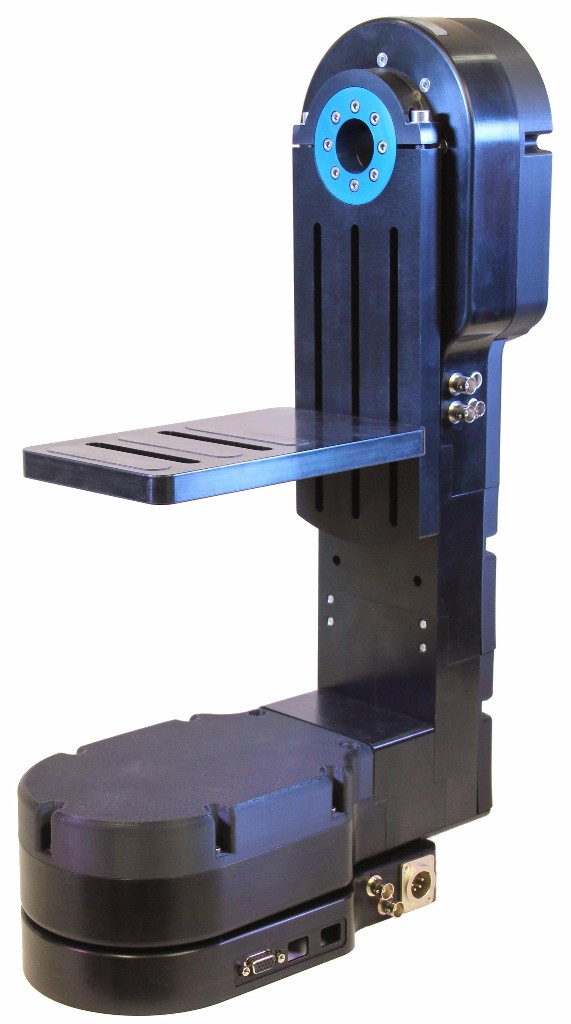 major feature of the new Proteân XM Remote Head is that it is size-configurable in 50mm or 100mm stages to suit each application.

The Proteân also has built-in Profile Move and Move Tracing ability. The unit can record a move, manually performed by the operator. This move can then be replayed very accurately and the move time can be adjusted up or down. It can even play the move in reverse, which is useful for performing an accurate zoom in. Record it as a zoom out and replay it in reverse.
---
New production technician for BR Remote
BR Remote is delighted to welcome Simon, our new production technician who will be building cameras under the watchful eye of operations manager Mark. Simon comes with lots of engineering experience and builds beautiful gear sticks from old skateboards in his spare time!
---
See BR Remote at IBC 2017

BR Remote will be in the same hall as last year at IBC: Hall 12, Stand F67. We will have plenty of kit to look at and have a play with, including the new CamBall3 X and prototypes of our Proteân Remote Head.

If you would like to attend IBC as BR's please use our customer code when you register: https://show.ibc.org/register / Customer Code: 21598
We look forward to seeing you there!
All best wishes
The BR Remote Team