BR Remote's most competitive camera yet...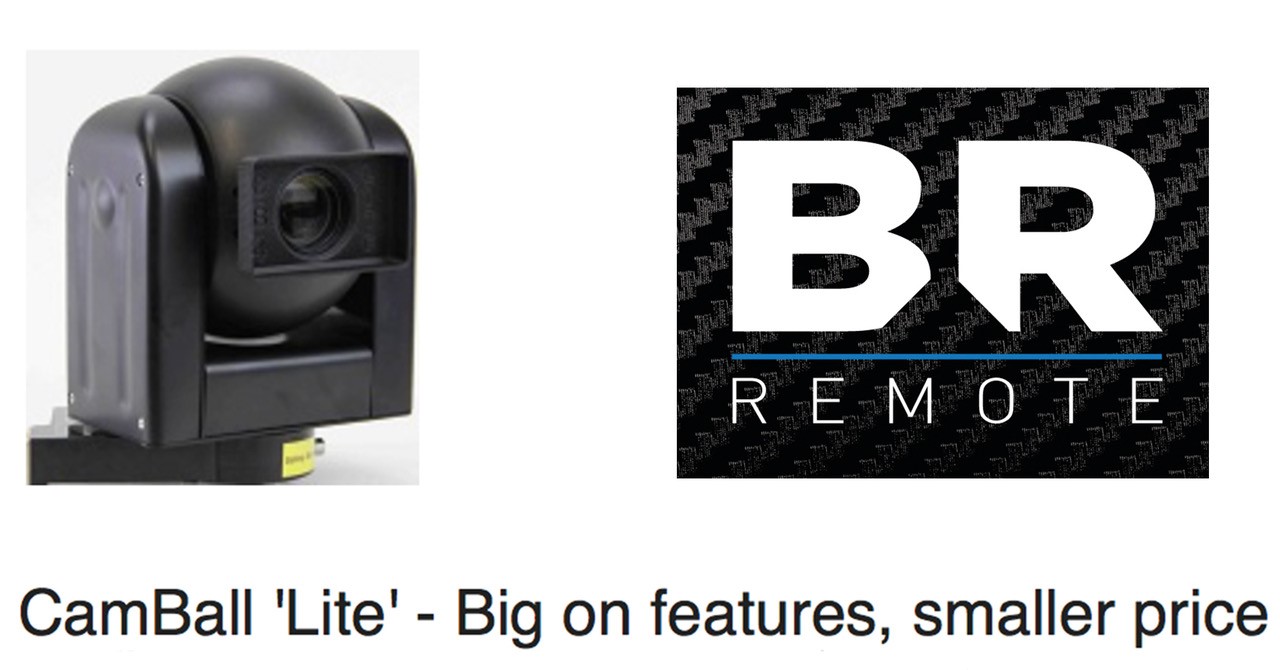 GTC sponsor BR Remote has responded to customer demand with a brand new camera. CamBall Lite is an indoors-only model in the CamBall PTZ camera range – and comes at a tempting new price.
The new CamBall Lite camera offers all the features of the latest CamBall camera, CamBall4n – the same camera, same electronics and same software. It also matches its picture quality and smoothness of movement. One key difference is that it's not weatherproof but the price puts it firmly in the budget-friendly arena. It's perfect for customers who like the CamBall camera range but may have previously been deterred by the price.
UK engineering, systems engineering and support
Whatever may be happening in Westminster, BR Remote is proud to be a successful UK manufacturer and will be remaining in the UK. Every camera is carefully tested before it leaves its premises, and custom projects can be undertaken.
BR Remote's customers can always speak directly with one of the directors. Development director, David Bradley, has 40 years' experience in broadcasting, much of that time spent integrating remote cameras into customers' broadcast infrastructure.
On offer are a level of personal service, specialist systems integration and support that customers rarely find elsewhere.
For any questions or a demonstration, please call 01590 622 440 or visit the website.