Camera Corps introduce Qx and Clarity in NY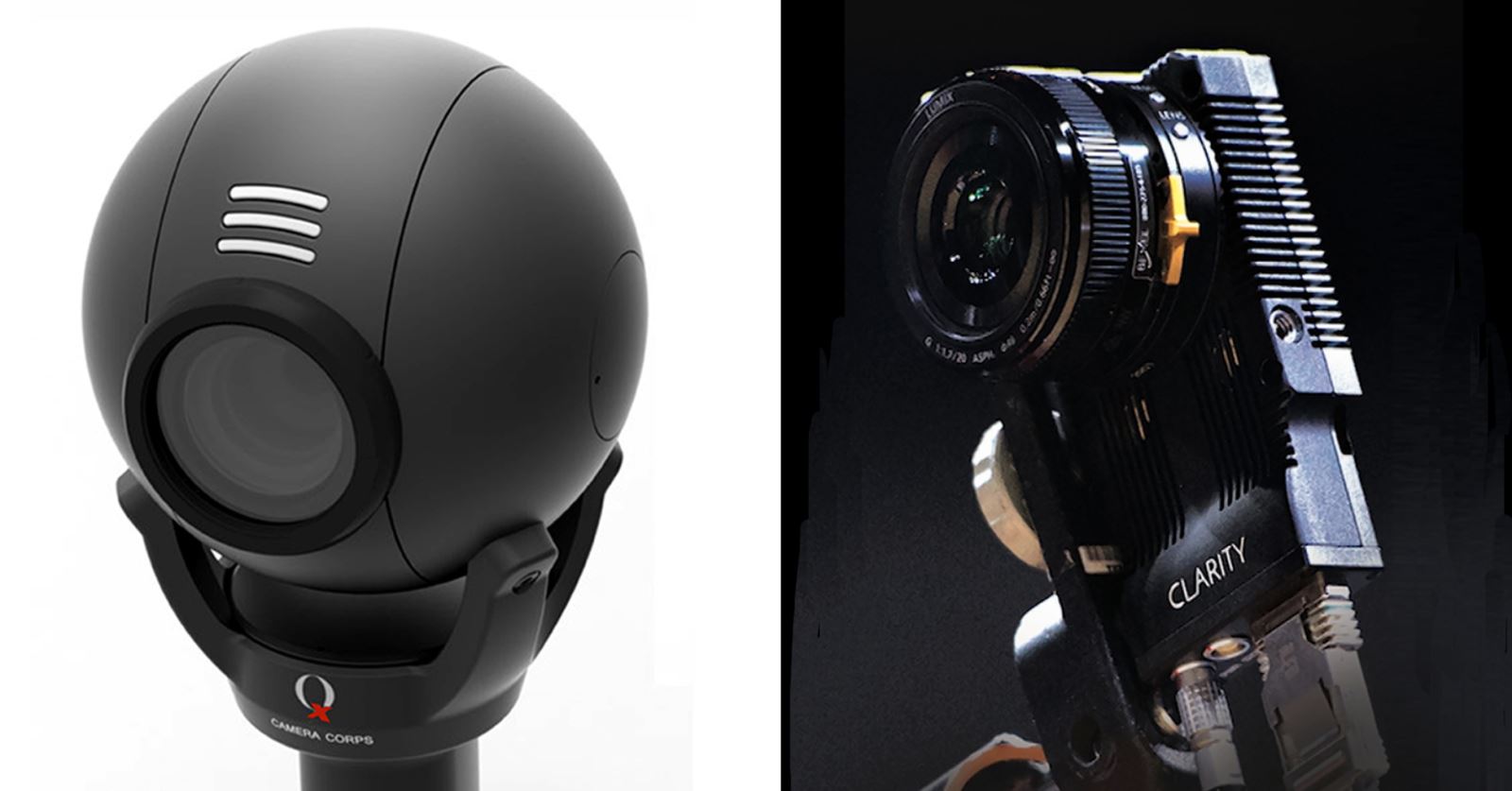 GTC sponsor Camera Corps previewed its new Qx miniature robotic camera as well as giving the Clarity camera its New York debut at the recent NAB Show.
Qx
"The Q-Ball took the broadcast market by storm when Camera Corps introduced it in 2009," says Commercial Manager Barry Parker. "The Q3, which followed in 2014, delivered higher video quality and greater optical zoom power, giving producers the freedom to mix the output more easily with that of full-size studio and OB cameras. The new Qx, which we will be introducing both for rental and purchase, incorporates a high-specification 1/3-inch CMOS Full HD sensor delivering 1080p60, 1080p50, 1080i and 720p. A shutter with a speed range of 1/4 to 1/8,000 second is incorporated. Imaging sensitivity is F5.6 at 2000 lux and minimum illumination level at F1.6 is 1.5 lux. Enhanced IR capability allows live video capture in zero visible light conditions using infra-red illumination."
"Features of the Qx include an integral 18x zoom lens, automatic exposure, auto white balance, colour correction, edge enhancement, noise reduction and gamma control. Genlock allows easy synchronisation with other equipment. Among the new capabilities are 3D noise reduction and shading correction."
"We have retained the spherical shape and compact dimensions which made the Q-Ball and Q3 exceptionally easy to conceal from other cameras. The Qx also makes a great commentator camera. Comparable in diameter with a DVD, it incorporates a fully motorised drive giving smooth on-air control of pan, tilt, zoom and focus. Over 100 Qx heads can be operated from a single joystick panel. Also retained is the high precision motor system for which Q-Ball has long been renowned, enabling remote operators to match the precise acceleration and deceleration of much larger robotic heads when tracking moving performers on-air."
Fully compatible with all existing Camera Corps control systems, the Qx robotic pan/tilt/zoom/focus head can be rigged with just a single cable to the head. Provision is made for easy user control programming. Continuous D1 format virtual-reality data is available for elaborate motion control requirements. Combining the Qx with Camera Corps' SIMPLY SMPTE hybrid electro-optical links allows secure operation over distances of 5km or more.
Clarity
Also making its New York debut and now available for rental, the Camera Corps Clarity is a miniature camera delivering real-time live output and high frame rate SDI for use with slow motion replay servers.
"The Clarity is far smaller than traditional high speed broadcast camera heads yet can capture high quality HD at up to 480 frames per second, eight times real-time at 50p or 60p frame rate," says Commercial Manager Barry Parker. "Weighing just 12 ounces, it greatly extends the opportunities available to producers seeking to deliver slow motion imagery from practically any outdoor or indoor location. With its ultra-compact dimensions, the camera head can easily be positioned right in the middle of the action. The Clarity is also ideal for fixed locked-off shots or use on a jib, Polecam or lightweight robotic pedestal where movement is required. A UHD version operating at two times real-time is also available."
Finished in black and measuring just 2.6 x 1 x 4.7 in, the Clarity head is practically invisible to other cameras covering a scene. Image capture is via a 7 megapixel micro four thirds sensor, custom designed to operate at high frame rates. The camera can also be genlocked and has a wide temperature tolerance, from -13 to +122 degrees Fahrenheit, allowing outdoor use from winter sports to the hottest mid-summer events.
Completing the Clarity system is a full-functioned remote control panel with paint, focus, iris and zoom control. Optical fibre cabling allows easy setup and long-distance signal transport. Additional features include a positive-lock lens mount plus a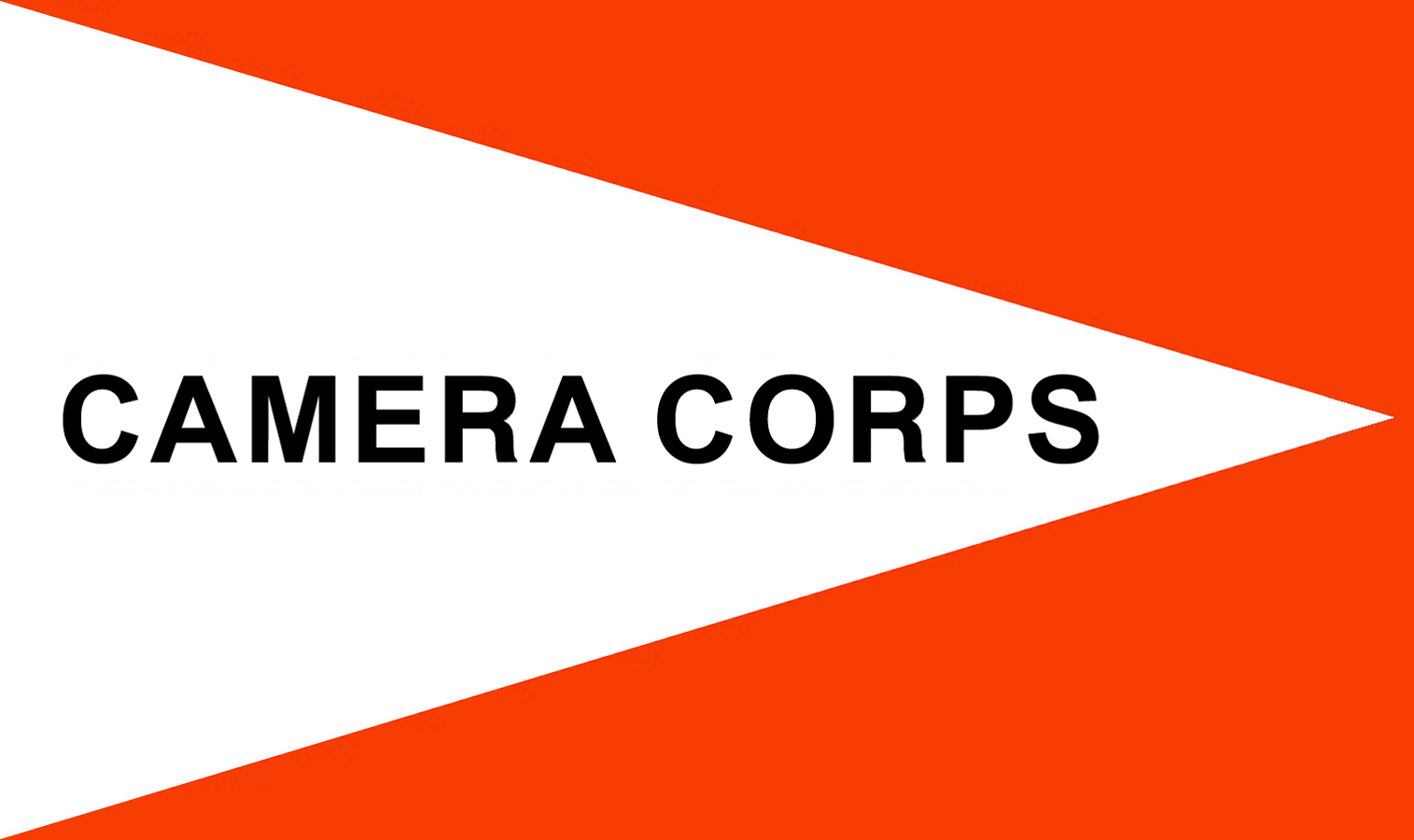 global shutter with speeds of 1/60, 1/125, 1/500 and 1/1000 second. Sensitivity is 2000 lux at F11 aperture. Video can be output in 1080p, 1080i and 720 formats at 50 or 59.94 Hz.
See more about the full Camera Corps range:
www.cameracorps.co.uk