Cartoni at IBC 2018
---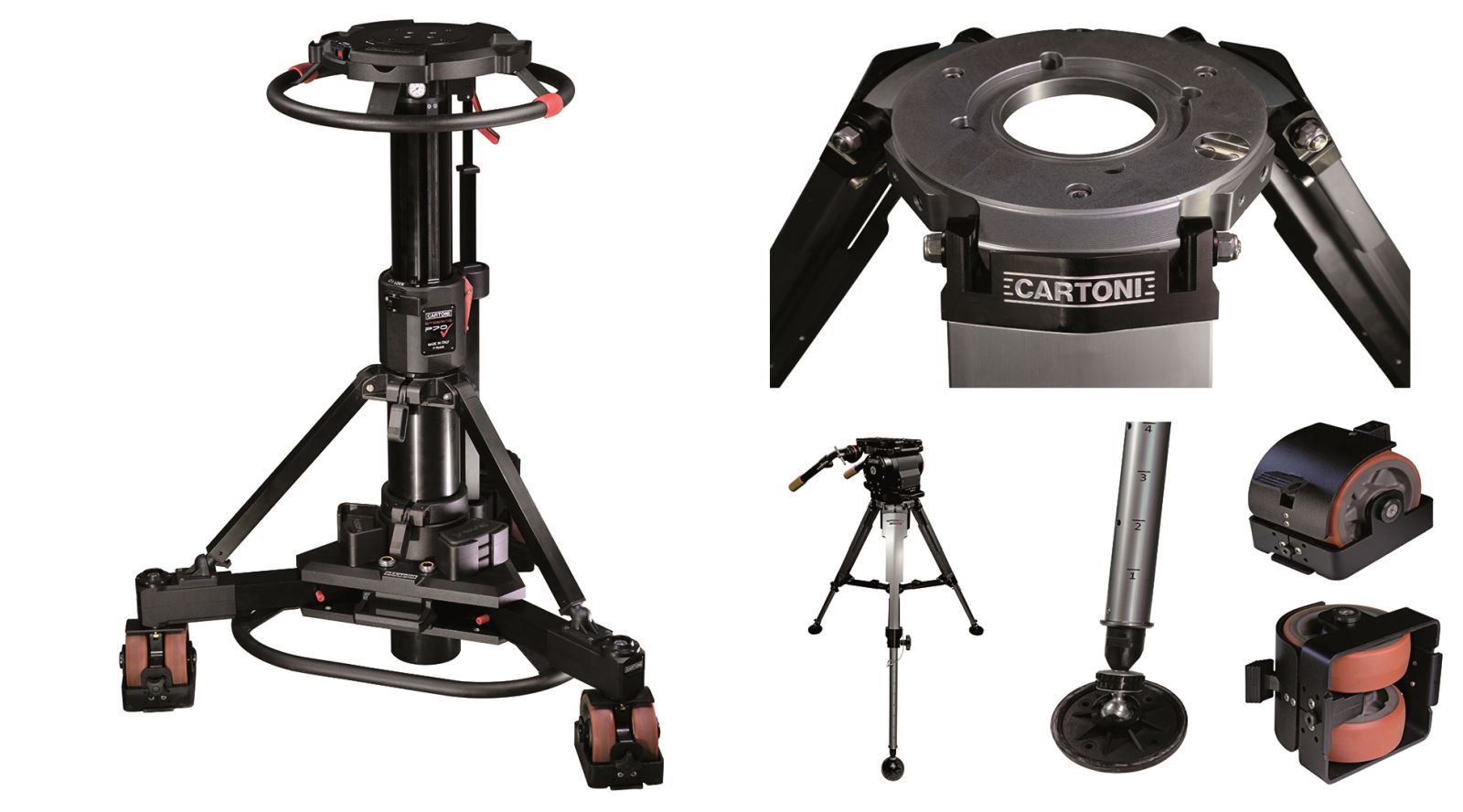 ---
GTC sponsor CARTONI will present a new version of the best-selling P70 Pede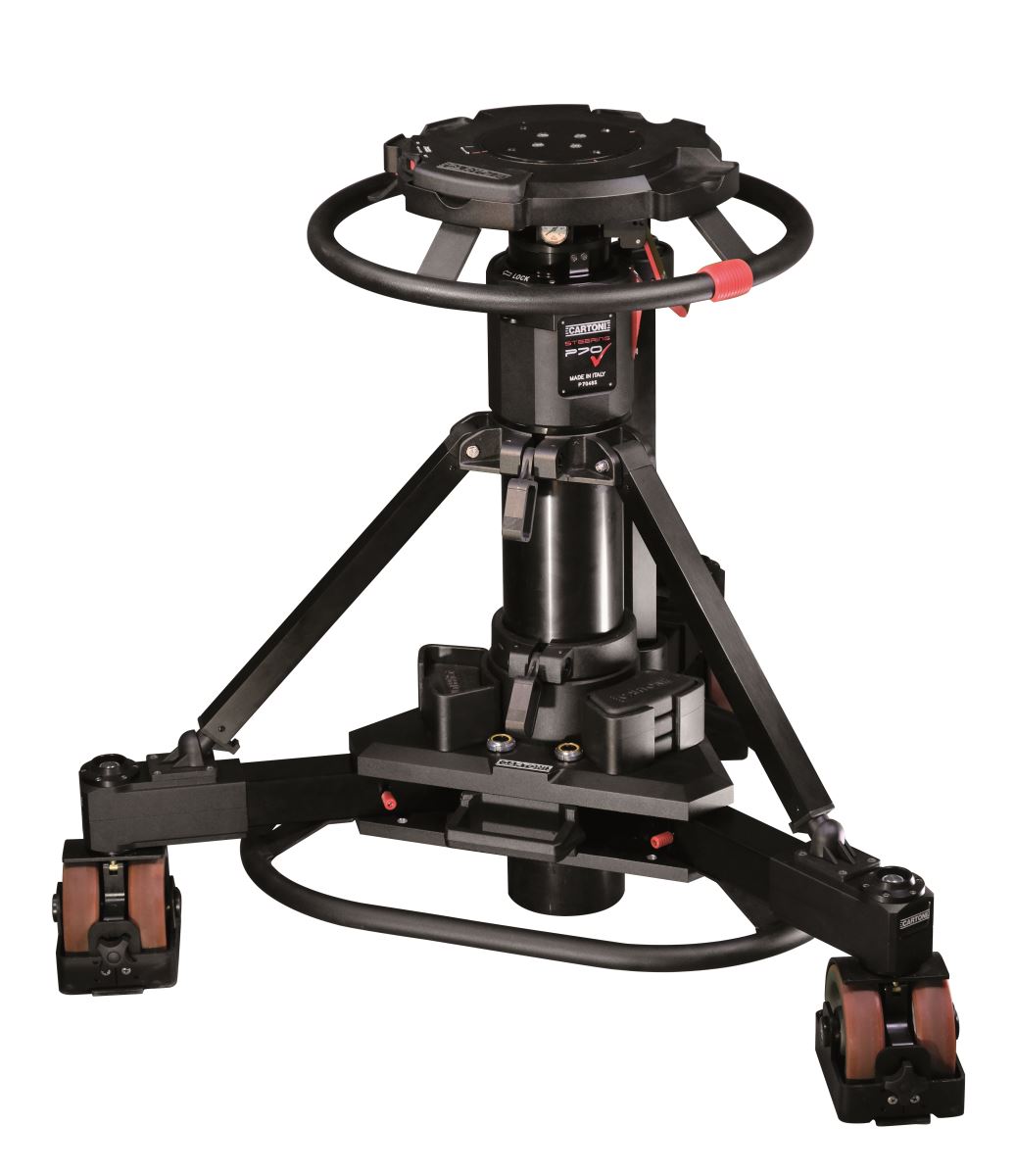 stal, the STEERING P70 with steering wheels at IBC 2018. The Steering P70 is a compact, lightweight, steering support for studio applications with a drive that is super-smooth, allowing for easy travel.
The new version includes three sets of double, heavy-duty, individually lockable 125mm-diameter innovative bi-component mix polyurethane wheels for improved steering. The three sets of wheels are interlocked for precise crab function and feature an easy reset fu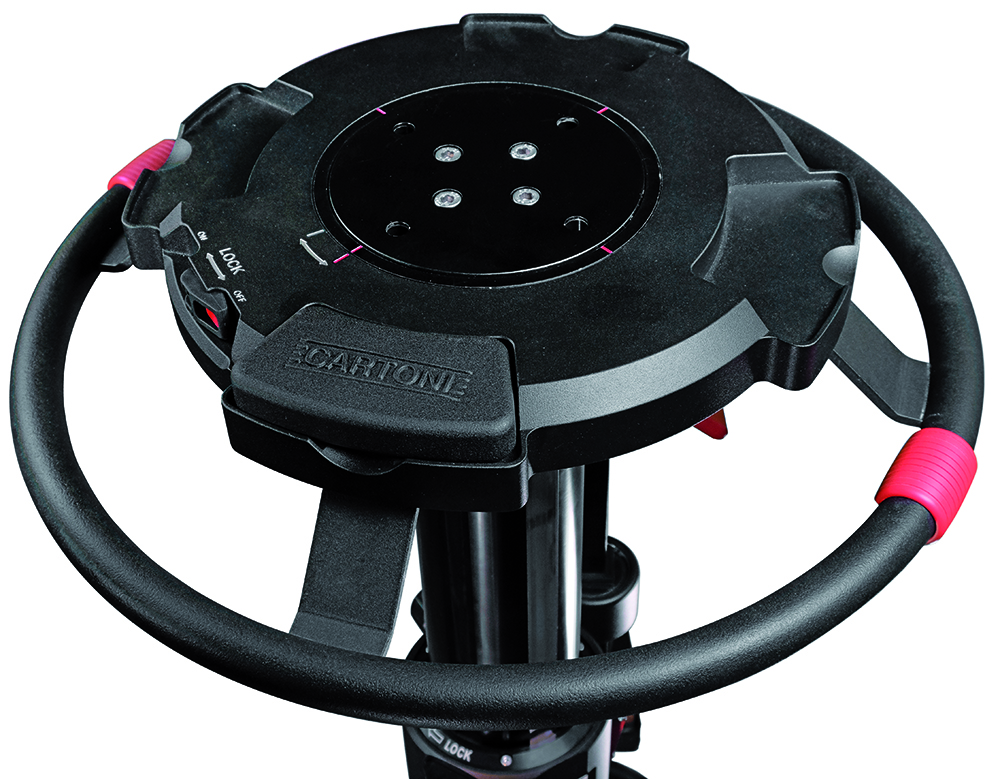 nction in case of misalignment. The Steering P70 supports 70 kg camera configurations. The detachable steering ring has a fast lock insertion and a removable foot bar.
Another new entry is the totally new heavy duty tripod (HDT) SPORT 200, ideal for videographers shooting sports in all large ultra-heavy camera/lens configurations. The SPORT 200 offers outstanding torsional rigidity and its innovative aluminum profile, angled and shaped to ensure maximum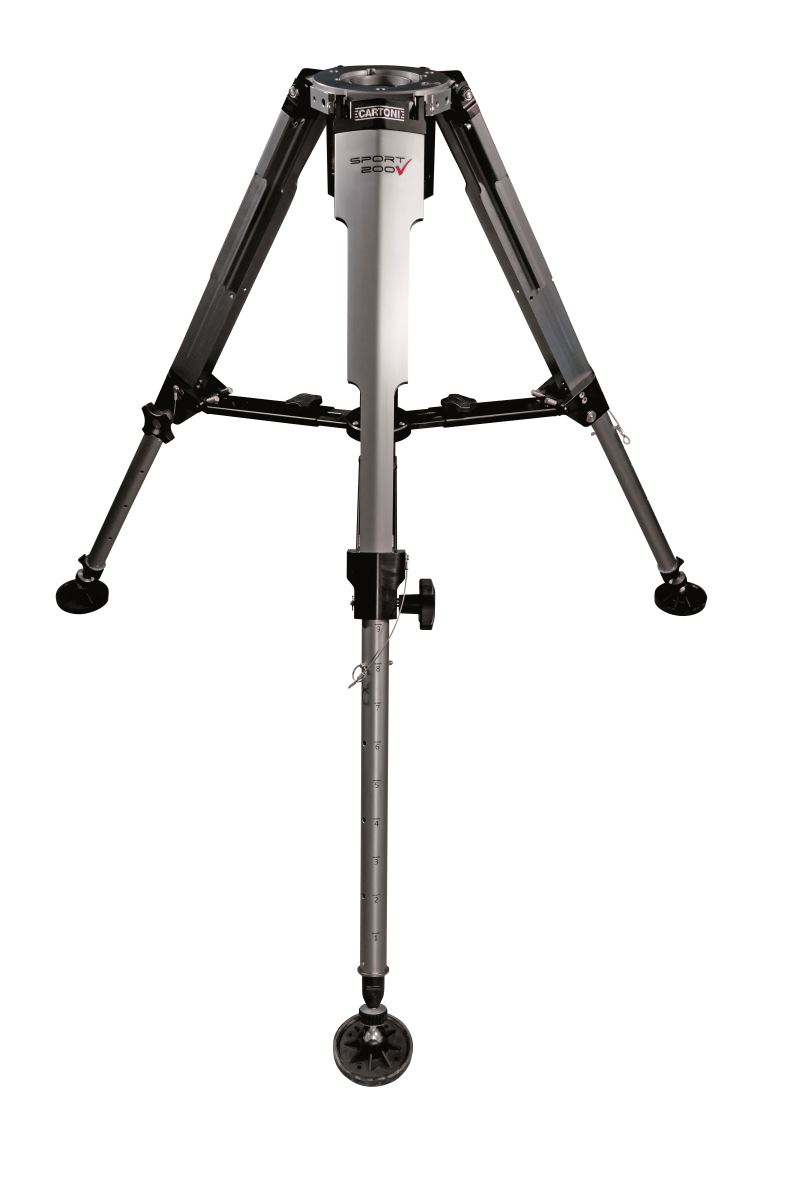 strength, holds up to 200 kg (221 lbs) load while weighing only 10.5 kg (23 lbs).

Special attention has been devoted to materials of this HDT, enduring harsh weather conditions, rain, dust, moisture and extreme temperatures. The centre brace drives a telescopic mid-level spreader for a truss structure which is stable in any environment.

CARTONI will also have on display in Hall 12 (12.E30) the new E-CUBE 7, a performing encoded pan-and-tilt head with 7 steps of drag in both pan and tilt. This fluid head acts as a sophisticated pan bar when connected to a remote head and is the ideal remote control for cameras on cranes, jibs and drones. It features high resolution encoders with accuracy at 40.000 c/t. E-CUBE 7 comes with a flat Mitchell base and optional 150 mm adapter.
Similar to the standard E-Cube (100 mm base and continuous pan-and-tilt drag), the E -CUBE 7 can be supplied in three different options:
with CARTONI electronics to operate the CARTONI E-REM 25
with encoders only, transmitting position data to any original equipment manufacturer (OEM) electronics
as a bare-bone fluid head accepting different encoders and electronics in a total OEM configuration.
---
About CARTONI
Reflecting the state of the art in camera support technology, CARTONI offers the widest product range in the industry all designed and manufactured in Italy. 83 years of know-how and experience, innovative solutions, patented technologies and constant care of serving the professional in any shooting situation with any camera, make CARTONI synonymous with excellence in camera support. CARTONI currently exports from Rome, its Italian headquarters, to 65 countries in fivecontinents, with a network of agents and distributors serving all major international users. CARTONI's mission is to guarantee the

camera professional the highest possible reliability, freedom and creativity in any environment.
See more: www.cartoni.com