Cirro Lite add rental Dedolight 'Turbo' kits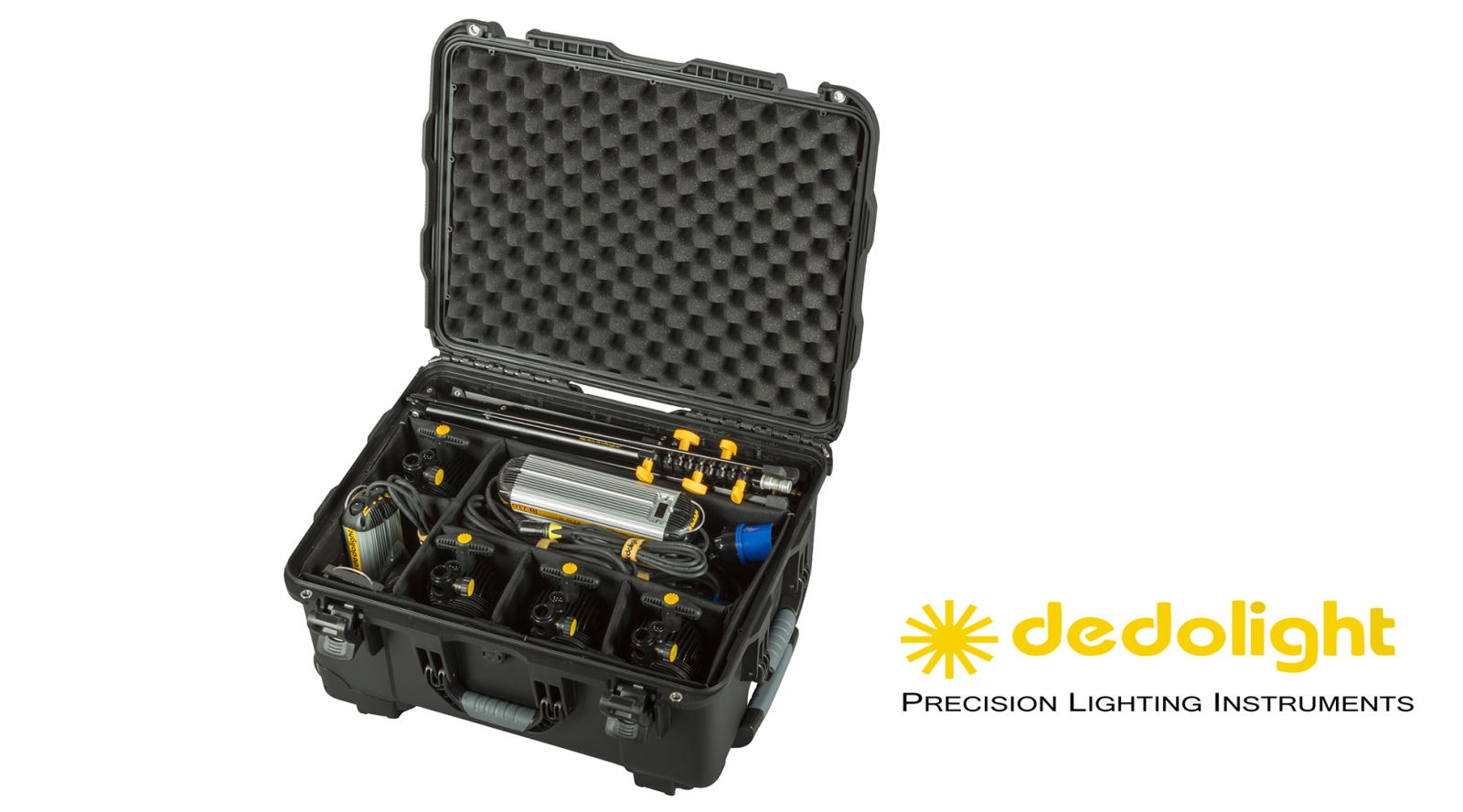 GTC sponsor
Cirro Lite (Europe) Ltd
has recently added
Dedolight DLED7 'Turbo' bi-colour kits
to their rental fleet. The 4-head kits are colour-tuneable from 2700K to 6500K and come complete with four AC controllers plus one extra DC controller and V-Lok battery plate. Lighting stands and gel filter holders are also included in the hard roller kit cases.
Due to its active cooling system, the DLED7 light sources have now nearly doubled in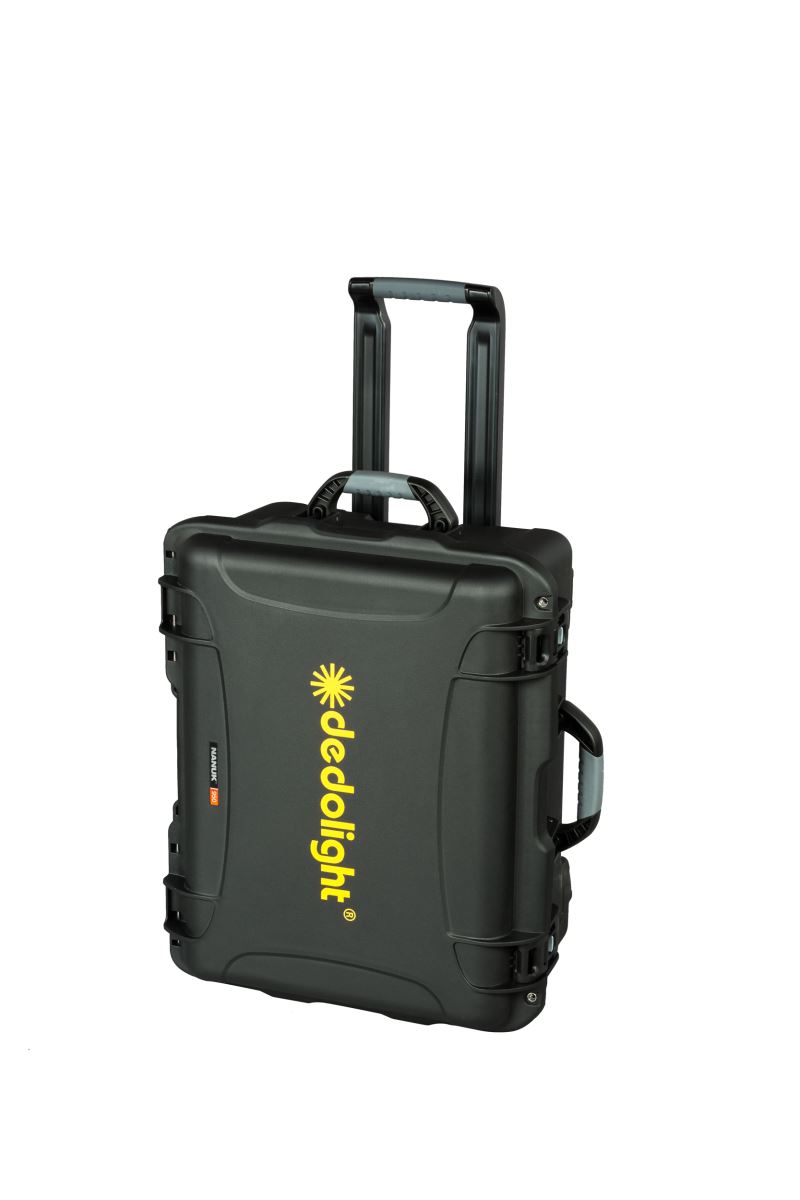 output when compared to the DLED4 (40W) units. Although these light heads provide significantly higher light output, their weight is still identical to the original DLED4.
Being comparable in size, DLED7 light heads are compatible with all the same imaging attachments as DLED4 and classic DLH4, making them extremely versatile. Compact and powerful, these lighting systems have remarkable focusing capability and have already become one of the most sought-after tools on professional film sets.
Dedolight DLED7-BI 'Turbo' rental kits are available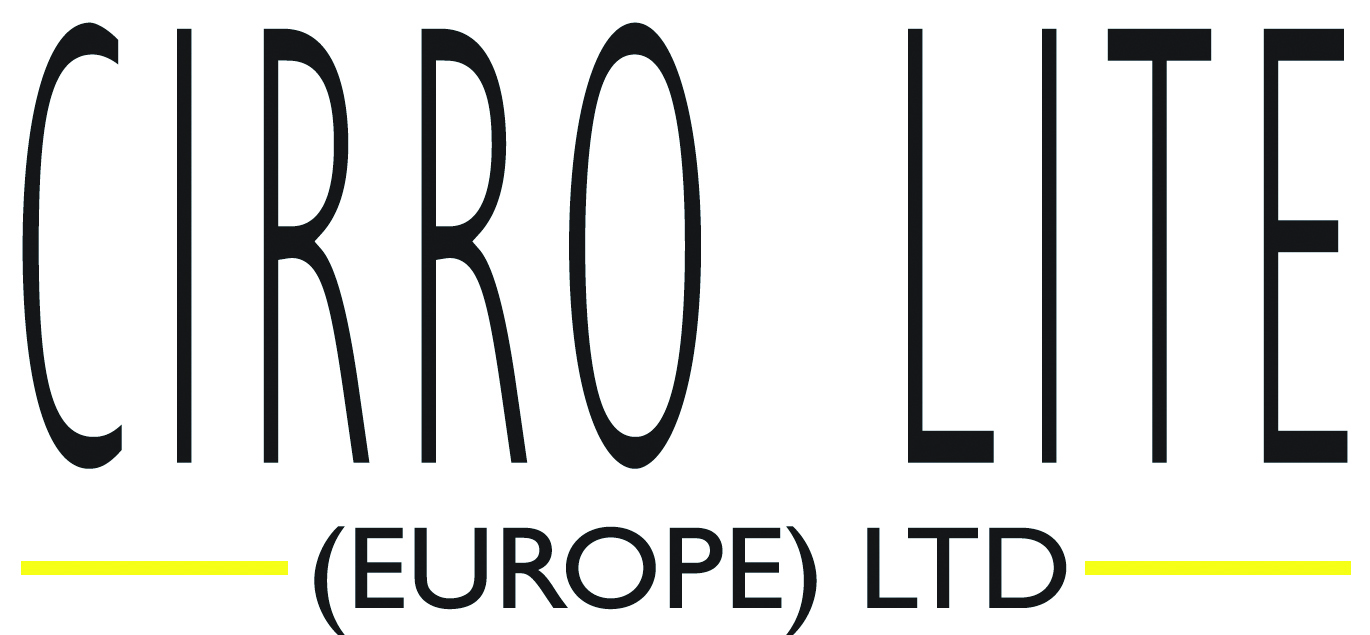 immediately from GTC sponsor
Cirro Lite (Europe) Ltd
, a UK distributor of Dedolight products.
Photometrics comparison
| Light head | DLED4-BI (D) | DLED7-BI (D) |
| --- | --- | --- |
| (Focus Range) | (60°-4°) | (60°-8°) |
| Lux Flood at 1 m | 1,580 | 2,600 |
| Lux Spot at 1 m | 12,100 | 21,000 |
| Power Consumption | 44 W | 90 W |
About Dedolight
Dedolight was designed by an award-winning cinematographer Dedo Weigert of Munich, Germany. These lights soon became renowned for the highest optical precision and unique tools for light control and shaping. Dedolight products are widely used for lighting feature films, commercials, documentaries, television studios, stills photography and can be applied to almost all photographic applications where quality images are required.