ES Broadcast Hire chooses Canon UHD field lenses for 4K sports coverage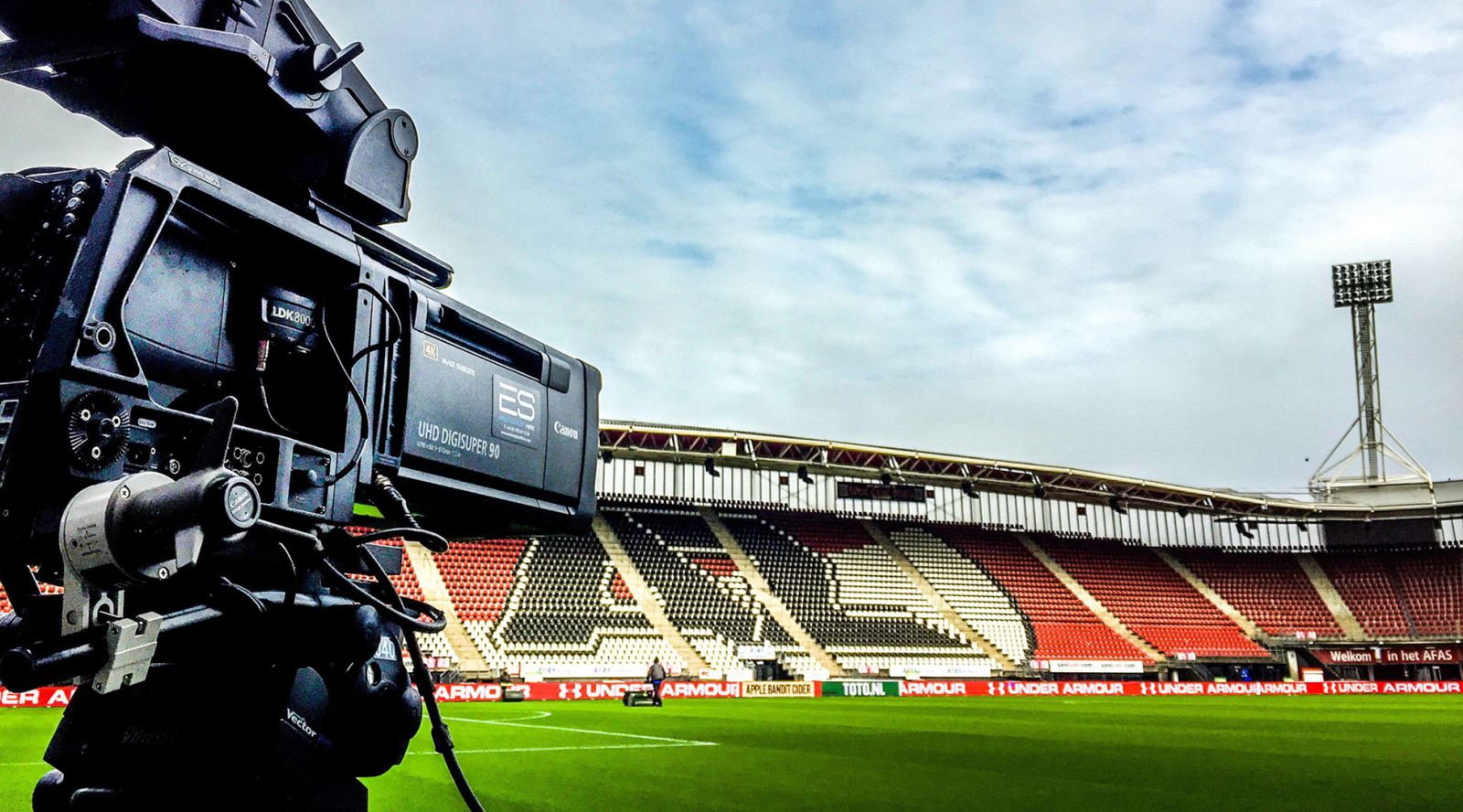 ES Broadcast Hire, home to one of Europe's largest 4K rental fleets, has taken delivery of another wave of new UHD lenses from GTC Sponsor Canon UK. The 20 Canon CJ12ex4.3B IRSE S/IASE S lenses, 10 Canon UHD DIGISUPER 90 (UJ90X9B) lenses and 20 CJ20ex7.8B lenses purchased by ES Broadcast Hire will boost its already extensive inventory of Canon kit.
The compact and lightweight CJ12ex4.3B professional lenses deliver high-quality 4K resolution to 2018's line-up of live sporting events alongside the UHD DIGISUPER 90 and CJ20ex7.8B. The CJ12ex4.3B lens offers 12x zoom and a focal length that extends from an exceptional 4.3mm at its widest to 52mm.
The UHD DIGISUPER 90 retains stunning 4K resolution even with image stabilisation applied and features a 4K 2/3" field lens with 90x zoom and 9–810mm focal length – up to 1620mm with the 2x built-in extender. Thanks to its wide focal range, it is the ideal camera to cover wide spaces such as sports arenas with a single lens.
Drawing on Canon's heritage of advanced optical technologies, the CJ20ex7.8B offers a 20x zoom and 7.8–56mm zoom range in a lightweight body, giving operators exceptional mobility and flexibility of use. These lenses achieve high-quality, 4K resolution images from the centre to the peripheral areas of the image field.
"Canon's CJ12ex4.3B, UHD DIGISUPER 90 and CJ20ex7.8B lenses are helping to meet the increasing demand we have already seen from OB companies to use Canon's UHD solutions," said Warren Taggart, Managing Director, ES Broadcast Hire. "Canon's lenses are a sensible investment for us as they fit seamlessly into the 4K workflows that more and more of our clients are using. They retain the same form factor and functionality that operators have become accustomed to when previously using Canon HD lenses. Our clients like this familiarity as well as the reliability and image quality that Canon lenses deliver."
Ian Barnard, Sales Director at Canon UK & Ireland added:
"ES Broadcast Hire's investment in even more Canon UHD lenses demonstrates the industry's growing demand for 4K workflows."
In April 2017, ES Broadcast Hire became the first broadcast hire company in Europe to offer the full line-up of Canon UHD broadcast lenses after its purchase of multiple Canon UHD DIGISUPER 27 (UJ27x6.5B) lenses.
The Canon UJ90, CJ12 and CJ20 UHD lenses, as well as Canon UJ27 and UJ86 UHD lenses, are available to hire from ES Broadcast Hire by calling +44 (0)1923 811 520 or emailing bookings@esbroadcasthire.com.