Fiilex is launching the Q10 COLOR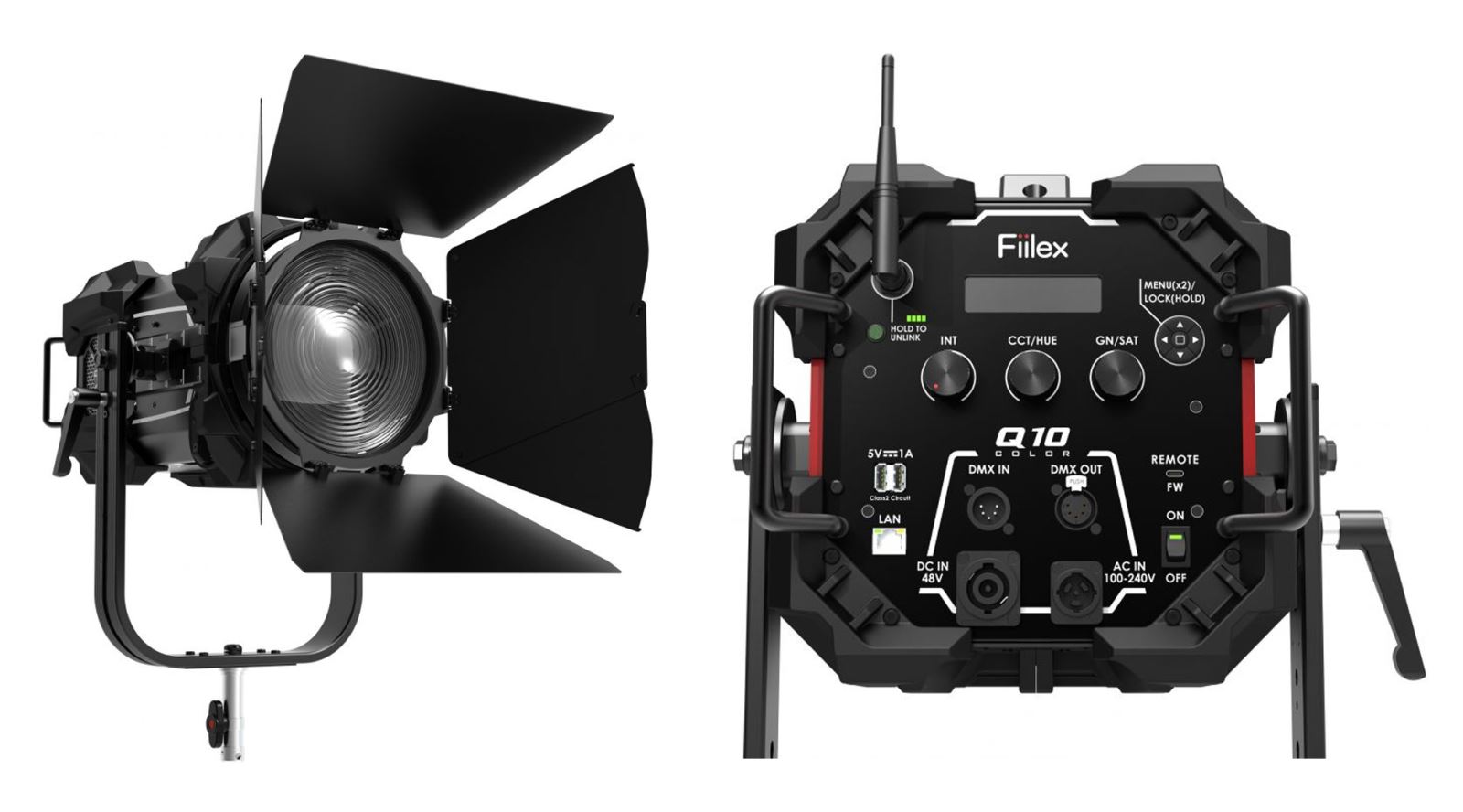 GTC sponsor Fiilex is launching the Q10 COLOR, a powerful 900W full-colour water resistant LED Fresnel that floods and spots from 70 to 11 degrees. Like all the other Fiilex Colour Fresnels, this offers more than 50 different operating modes, including the Tunable CCT (2000K to 10000K) and RGBW modes to the more advanced Gels and Effects modes, for users to choose. The Q10 COLOR weighs less than 50 lbs, has an integrated Lumen Radio wireless DMX, is IP-X5 rated, and can be powered by 100-240 VAC (the fixture has an internal PSU) or 48VDC.
At the core of the Q10 COLOR is an innovative LED cluster with over 400 high brightness LED chips of various types. This light is designed with many custom optical elements, including a half sphere glass, a patterned cone reflector, and a 10" Fresnel lens.

For more information on Fiilex Q10 COLOR, please visit www.fiilex.com. Or if you would like to arrange a demo, please get in touch with Cirro Lite.