First Steadicam Gold Workshop held in Japan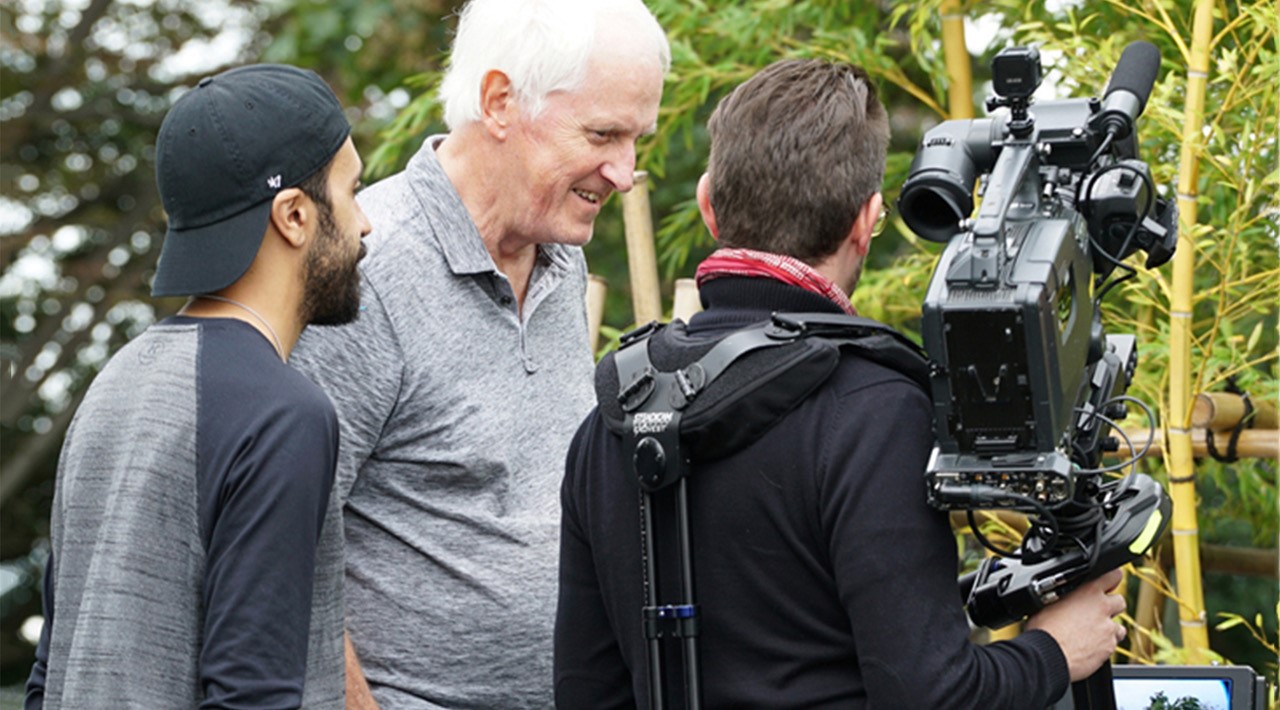 This October saw an important first-time event in Japan, the very first Steadicam Gold Workshop from GTC sponsor Tiffen. The location was a sports resort about two and a half hours north of the centre of Tokyo. The excellent facilities included a huge main training room and a considerable number of attractive areas around the site for creating interesting shots, including a pool area complete with dinosaurs!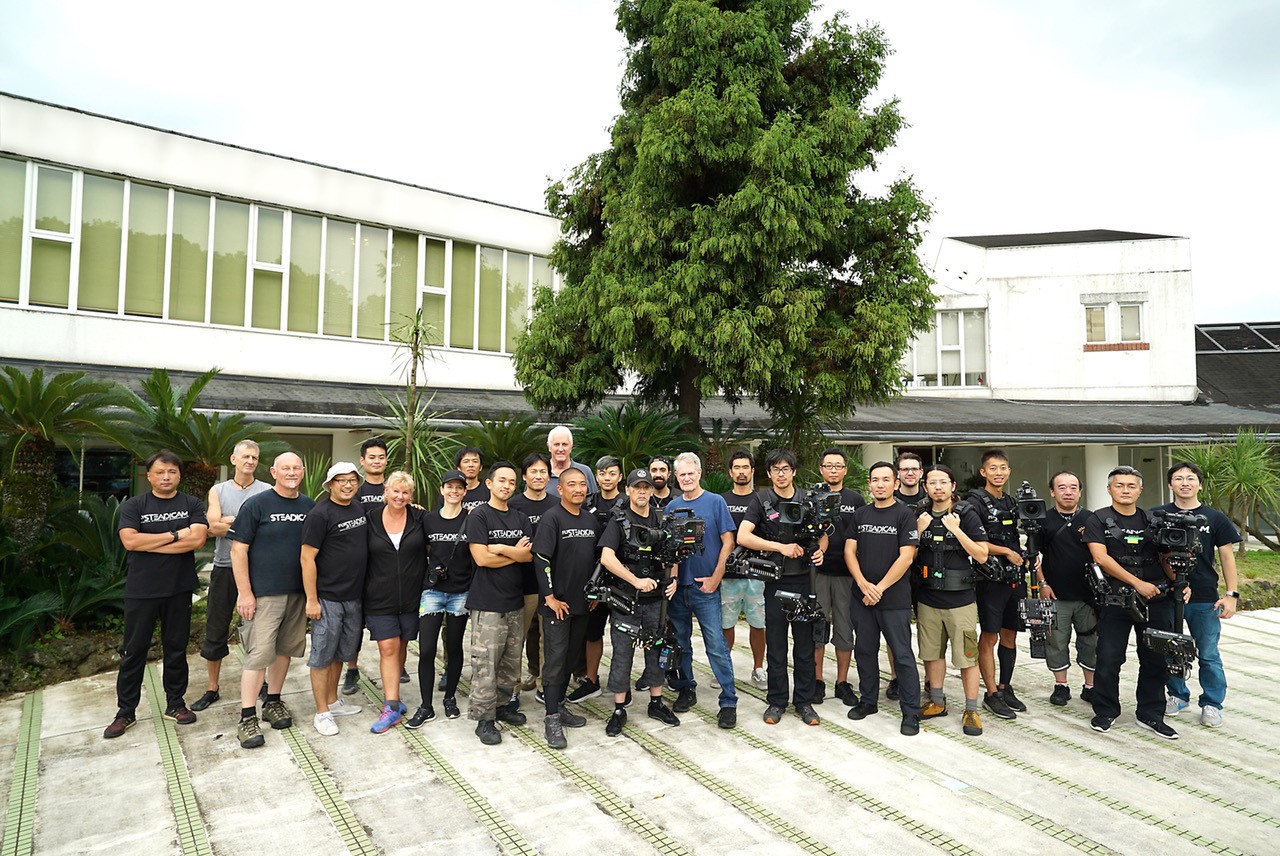 There was a full complement of 16 students, not only from Japan but also other parts of Asia, and from as far afield as the Middle East. Instructors were Garrett Brown, Jerry Holway, Chris Fawcett, Robin Thwaites and Rebecca Wilson-Jennings, ably assisted by Dan Ikeda on translation alongside his wife Aline.
The workshop was hosted and put together by Tiffen partner Gin-Ichi, with what must have been several tons of equipment, from complete Steadicam rigs and spare screws and tools, to water and snacks for the students – nothing had been overlooked! Also arranged and on site were a dolly and crane for the vehicle training day.
The workshop started with introductions and organising the students into groups, followed by basic line exercises and a balancing/setup session. This filled most of the day before a post-dinner lecture from Steadicam inventor Garrett Brown. Students then went on to prove their enthusiasm by practising late into the night.
The second day began with a general class talk followed by the instructors each creating a short scene concentrating on a particular aspect of working with Steadicam. Groups rotated between the various shots enjoying the benefit of the instructors varying techniques and points of view. Again the evening saw another lecture followed by more practice.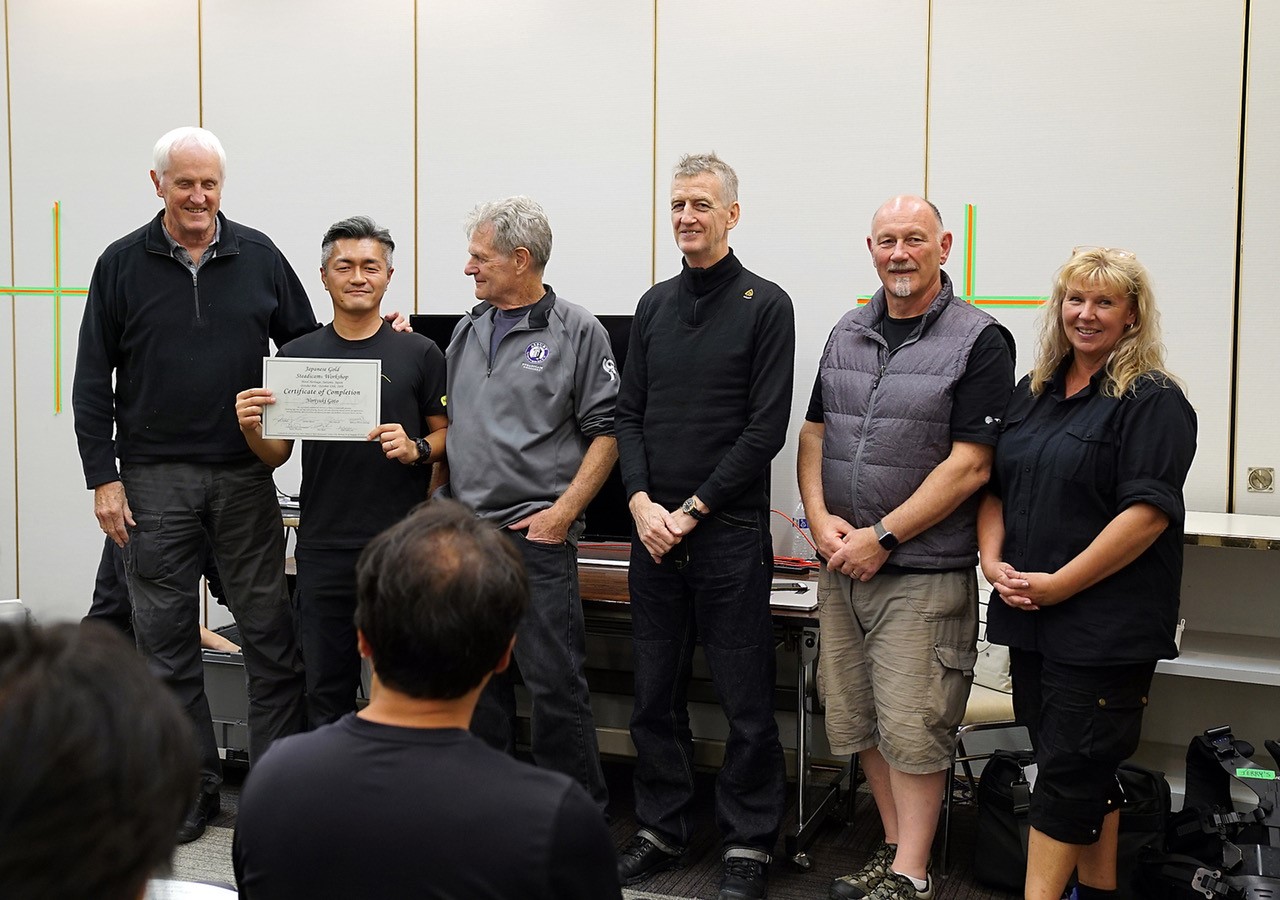 The rest of the week carried on in a similar fashion but with the addition of vehicle and crane work on the Thursday. It finished on Friday with a celebratory dinner and certificate ceremony. Many students were so dedicated that practice continued yet again into the night.
Saturday was time for goodbyes and departure, with long journeys in store for some.
Overall, this was a remarkable workshop and one to be noted and remembered for the organisation, friendship and most of all, dedication of the students.
For more information on Tiffen and Steadicam, please see: