Your chance to win a new flowtech100 tripod!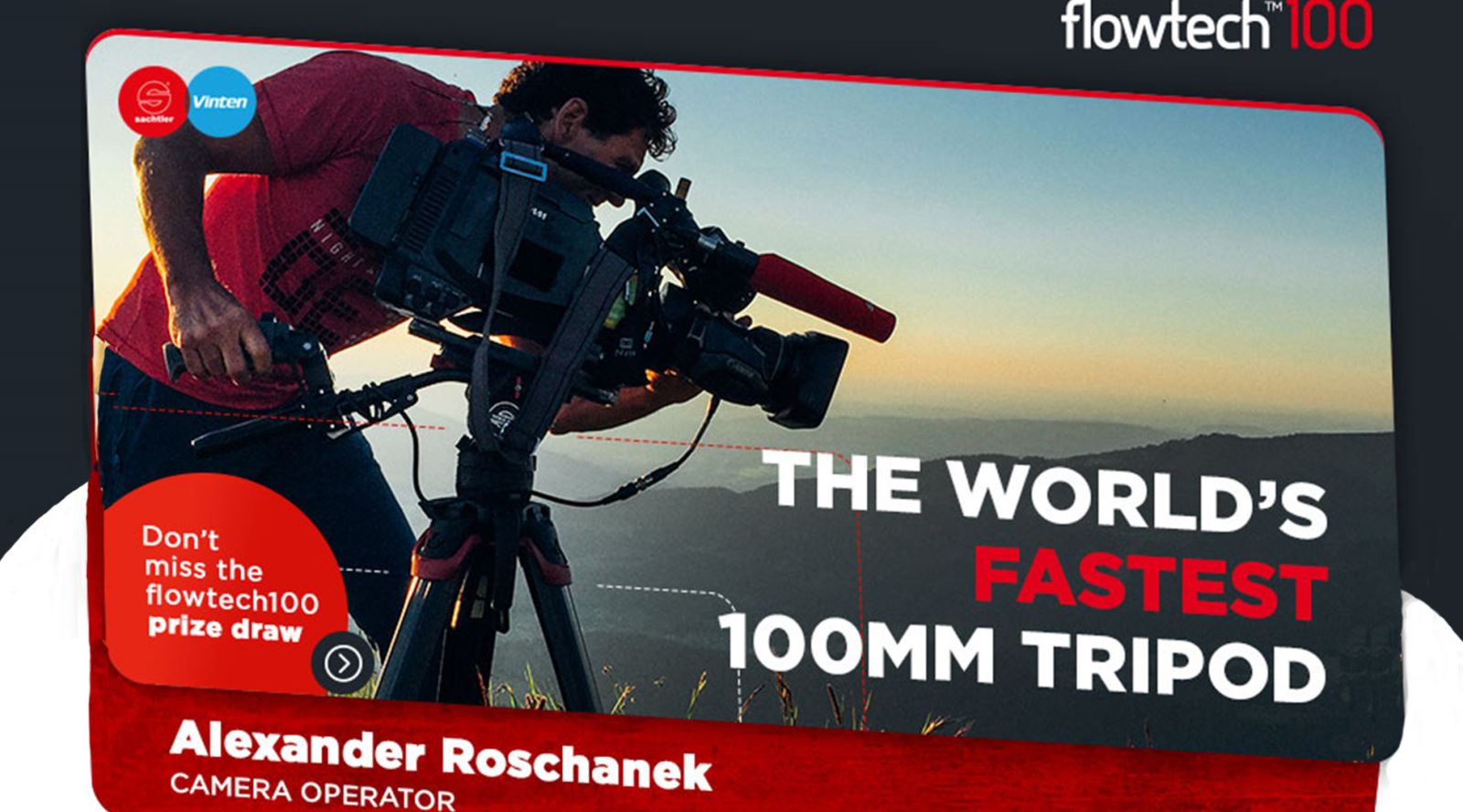 flowtech, the world's fastest tripod just got bigger
Available to order in September.
As a freelance camera operator for Austria's ORF network, Alexander Roschanek travels the world on a broad range of documentary topics across news, sports and culture..
After testing the all-new flowtech100 at the South Korean winter games earlier this year, Alex has adopted it as his go-to tripod for any type of on-location shoot. flowtech100 gives him a stable platform even when loaded with heavier ENG and cinematic camera payloads, and its fast and easy setup and fine-tuning means he can always get the shots he needs.
We're often working in editor-cameraman pairs when on the road, which means I usually don't have an assistant to help me set up," Alex says. "flowtech100 is a huge asset because it has so many great features that make ultra-fast setup and adjustment really easy.