Sachtler and Vinten's flowtech100 groundspreader now available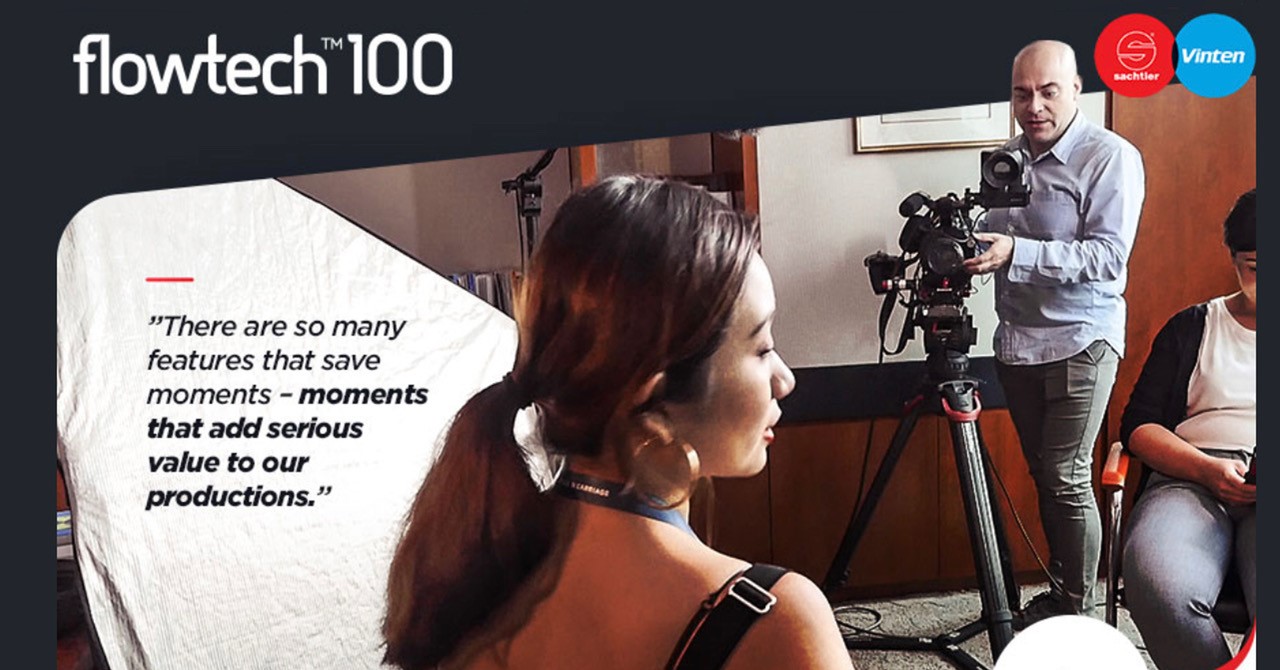 Breaking fast-moving news stories in the dynamic and diverse Asia region, AsiaWorks' ENG crews face challenging situations every day. Perfect for putting GTC sponsors Sachtler and Vinten's (both part of the Vitec Group) revolutionary flowtech100 with its new ground spreader to the test. Excited to get their hands on a heavy-duty, news-gathering tripod that is light, rugged and fast, the crew were won over by its rapid height adjustment, torsional stability at any payload and the fast-deploying foot-operated ground spreader. flowtech100 is now their tripod of choice.
Easy foot control
flowtech tripods are fast and easy to set-up with revolutionary quick release brakes and rubber feet for precision shooting. With the addition of the new ground spreader, the tripod now offers easy foot control to extend the spreader arms.

For more information visit the Sachtler website or contact the team here.