Four new Easyrig announcements at NAB2017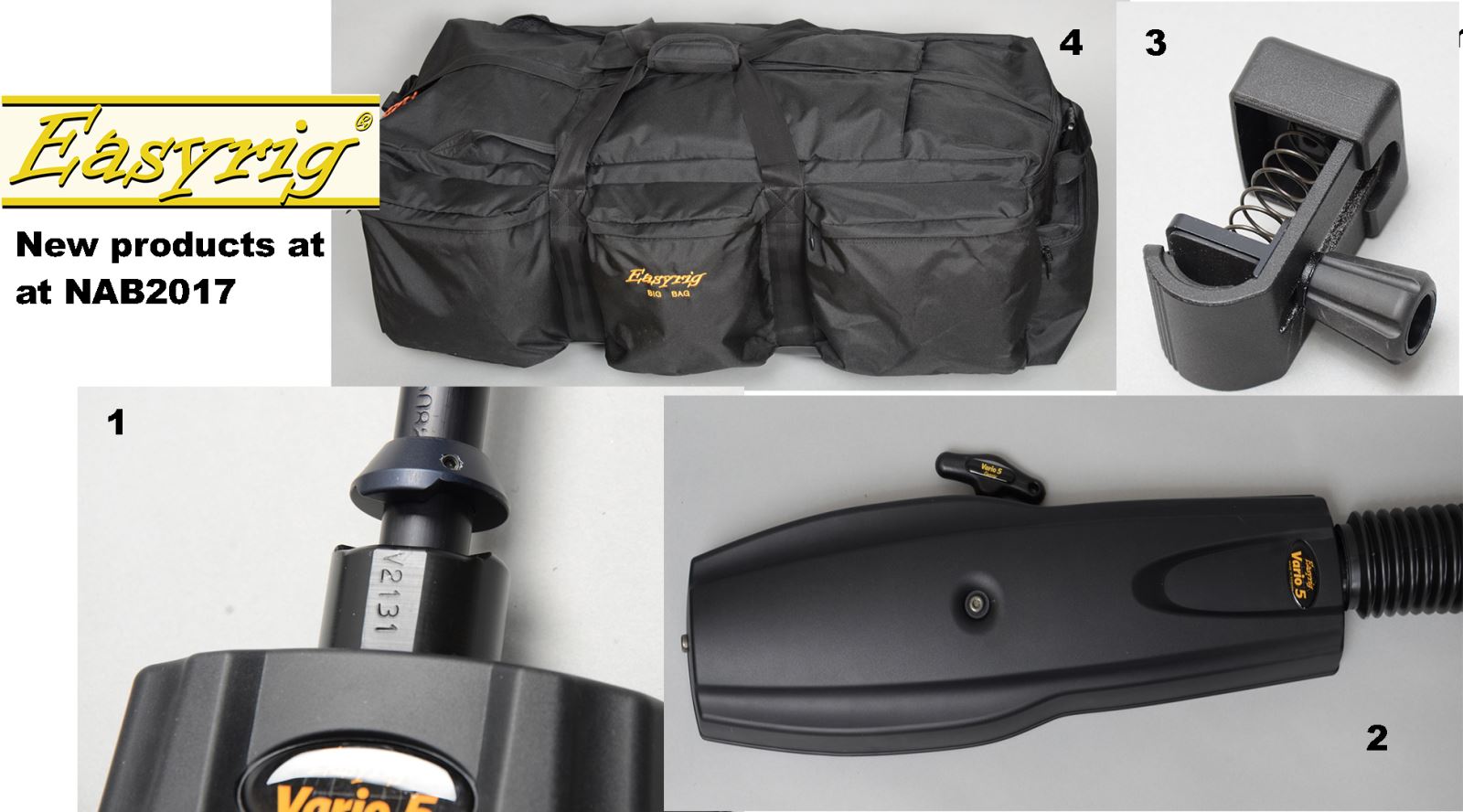 GTC sponsor Easyrig announced four new developments at NABShow 2017.
1. Swing Stop
Swing Stop limits upper arm rotation, offering a solution to issues users have experienced with Easyrig systems.
Now, the upper arm will be limited to 60 degrees and not able to swing 360 degrees, thereby limiting the potential for the the arm to swing round and hit someone.
Swing Stop will be mounted as standard on the below models from mid April and all other rigs can also be upgraded:
Easyrig MiniMax
Easyrig 2.5
Easyrig 3 Cinema
Easyrig 5 Vario
2. New plastic cover for the Vario 5 – stronger and with a new sleek design. The new plastic cover is now matt black.
One of the screws that holds the plastic cover has been moved to provide more stability. The plastic cover for the Vario 5 can now be upgraded with the new cover and there is a manual detailing how to install the new screw.
3. Easyrig has redesigned the locker knob on the camera hook to make it rubber for a better grip.
4. Finally, there is a new "Big Bag" duffle-style bag for larger systems, including those used for gimbal shooting:
Mainly for use when the upper bar is extended or with the Serene arm
The bag has five large pockets
The designer of the bag is Orca Bags
Size: 900mm x 350mm x 330m
Weight: 2.7kg.