Fujifilm and Mushashi Optical Systems launch the OptMag TL-OMFF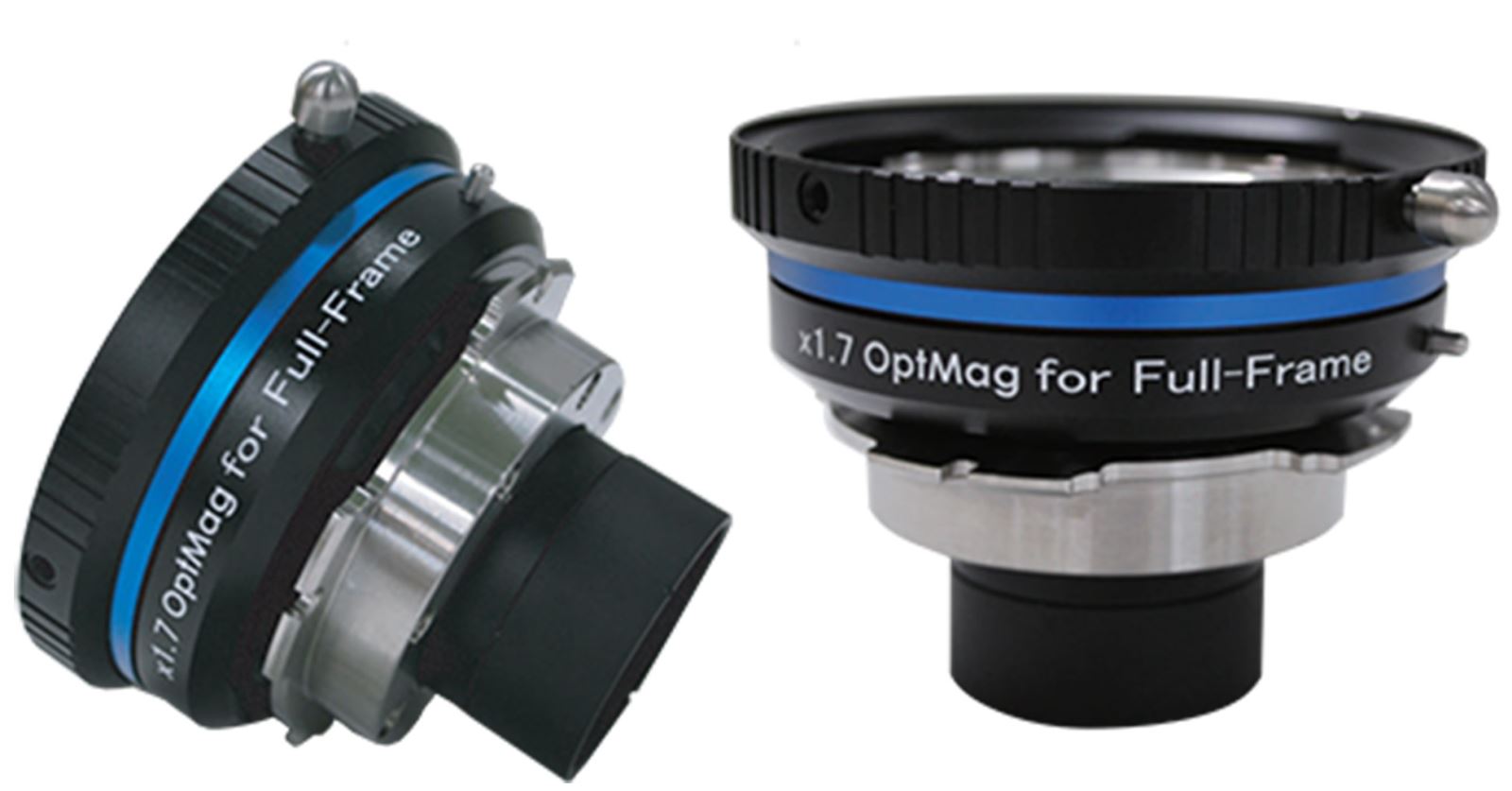 GTC sponsor Fujifilm Corporation has been working closely with Musashi Optical System Co Ltd to produce the OptMag TL-OMFF – an optical adaptor that enables the use of Super-35 format image circle PL Mount lenses on Full Frame sensor cameras without vignetting.
The OptMag TL-OMFF expands the image from the FUJINON Premier and Cabrio PL-Mount Super-35 lenses onto a 46.3mm diagonal image size - large enough to cover all of the latest larger sensor cameras, such as the Sony Venice, the RED Weapon, and the ARRI Alexa LF.
Optimised for Fujinon Premier and Cabrio Lenses
Musashi-Opt's design team collaborated closely with FUJINON's optical engineers to ensure that the "FUJINON look" is not affected by the use of the adaptor and that the same colour rendition, clarity, and contrast is maintained. With high quality performance even when the image is expanded by 1.7x, distortion and aberrations remain minimal providing cinematographers with all the quality they have come to expect from FUJINON's Cine zoom lenses on their Full Frame camera productions.
Compatible lens chart
As the image circle is enlarged from Super-35 to Full Frame, the angular field of view of the lens used on a Super-35 sensor does not change* when the expander is used on a Full Frame sensor. There is a 1.5 stop reduction in light transmittance. The following table shows the comparison of each lens with and without the TL-OMFF attached:

Sensor compatibility
As shown in the table above, the OptMag TL-OMF expands the image circle of all FUJINON Premier and Cabrio lenses to 46.3mm diagonal without any vignette. This makes them compatible with all** of the most popular Full-Frame cameras currently being used by Cinematographers.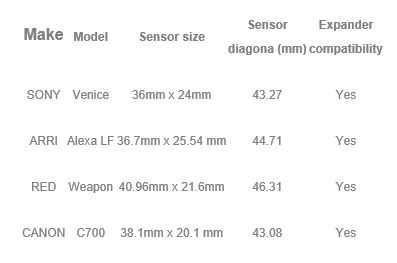 Small and lightweight
The TL-OMFF weighs just 350g and increases the total length of the lens it's attached to by just 24.3mm. This is very important for cinematographers when space is limited, such as when shooting from cars, helicopters or within confined locations.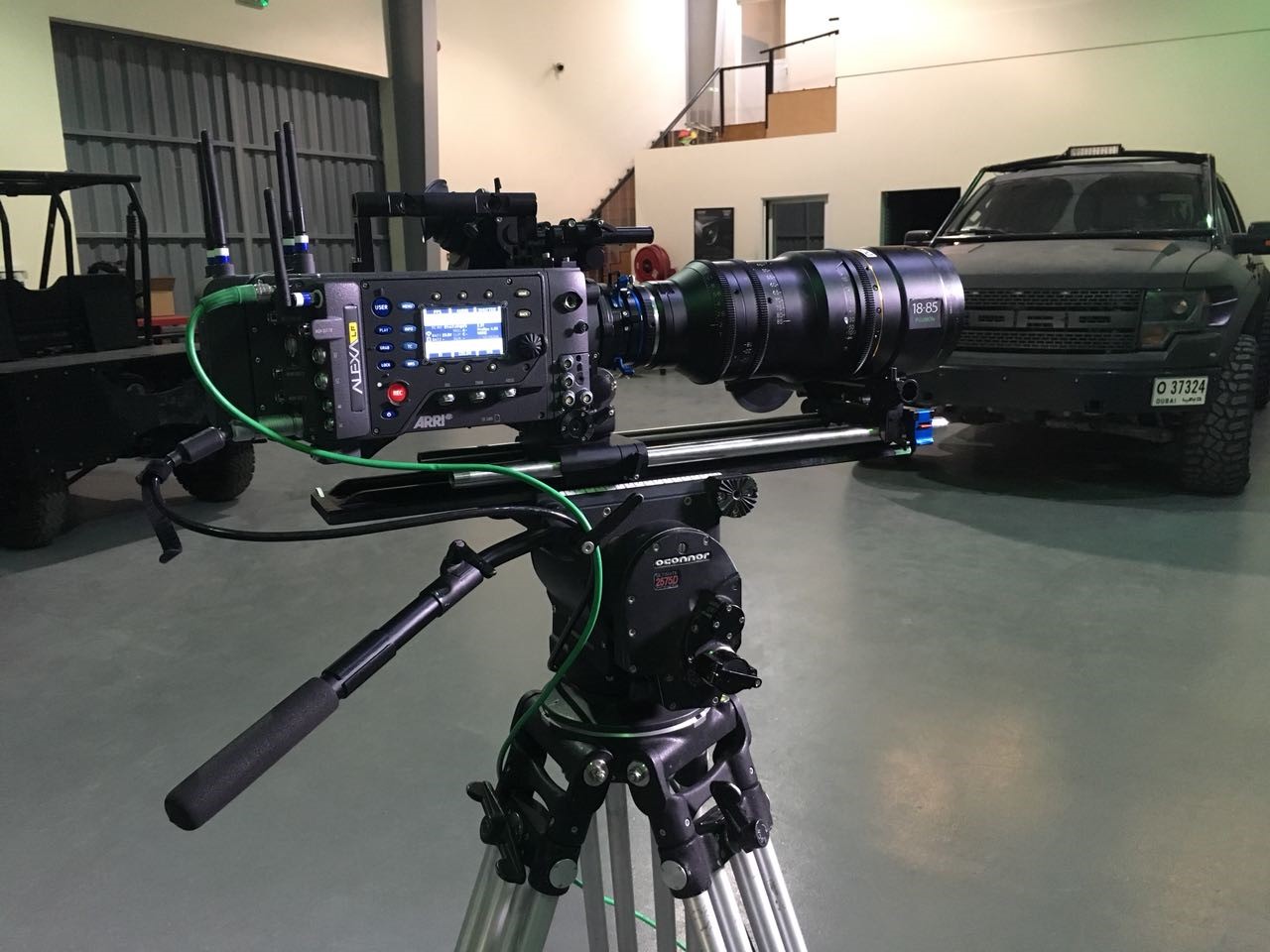 Musashi OptMag TL-OMFF on the HK 18-85 and ARRI Alexa LF - image courtesy @dubaifilm
Price and availability
The OptMag TL-OMFF is available in Europe from the end of August 2018 and has a suggested retail price of €4500 excluding VAT.
Until 31 August 2018, all FUJINON Cine Lenses are available to purchase over 24 months with 0% finance. Terms and conditions apply.
Discounts on the OptMag TL-OMF may be possible when purchased with a FUJINON HK series Cine lens. Speak to your dealer for more info.
* Approximately. Slight differences may be observed depending on the actual camera being used.
** As of June 2018
For more information please contact:
Marc Horner
FUJIFILM Optical Devices Europe GmbH
Fujistrasse 1, 47533 Kleve, Germany
Email: marc.horner@fujifilm.com
Toshi Tanaka
Musashi Optical System Co., Ltd
5-18-2, Higashiomiya, Minuma-Ku, Saitama-City
Saitama 337-0051, Japan
Email: toshi-tanaka@musashi-opt.co.jp