Gin O'Clock at BSC Expo - celebrate with LCA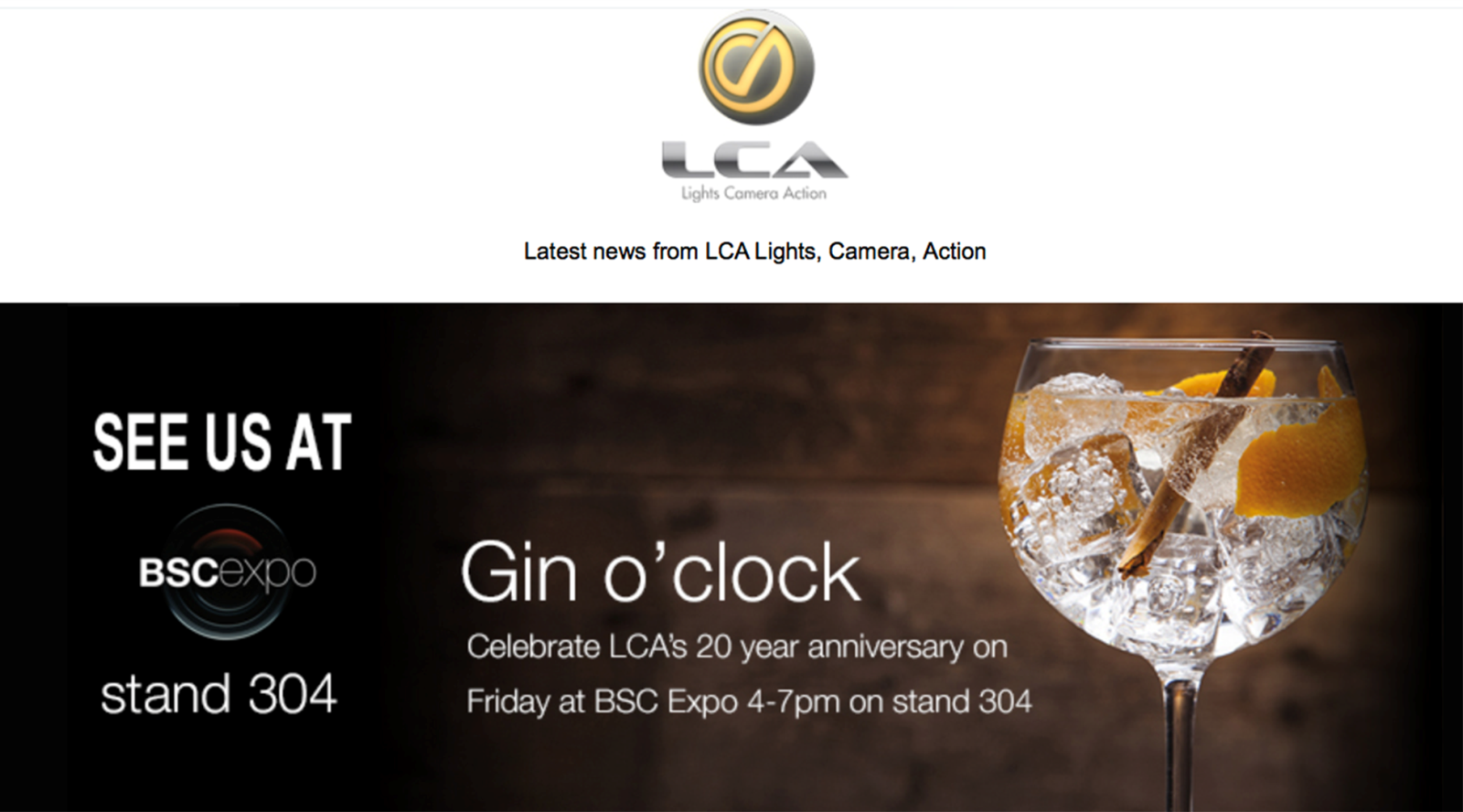 The 2019 exhibition season kicks off with BSC Expo in London on 1 and 2 February, where GTC sponsor Lights Camera Action (LCA) will showcase a number of the latest innovations in LED lighting and accessories. As the industry continues to evolve with more powerful and colourful fixtures now available for cinematographers, gaffers and lighting designers to use in the studio or on location, LCA has a whole array of new products to demonstrate.
Stop by stand 304 to meet with the LCA team and its suppliers who will be on hand to give demonstrations of all the products. Don't forget also to join them for 'Gin O'Clock' on Friday from 16:00 to 19:00 to help celebrate LCA's 20th anniversary.
Register for FREE to save time when coming into the venue.
Read on to find out more about who'll be on the LCA stand...
---
LiteGear
Catch up with the latest developments at LiteGear including the new LiteDimmer AC400, the LiteMat Spectrum and if you haven't seen it already, the mightiest LiteMat yet - the LiteMat+PLUS 8.
---
DoPchoice
Launching a number of new products, DoPchoice will be showing their latest LED accessories, including the Redback Ball, SNAPBAG and SNAPGRID for LED tubes, and their latest RABBIT-EARS addition - RABBIT-EAR X. Plus lots of new accessories for the DMG MIX range including the new MAXI MIX.
---
DMG Lumiere
See the award-winning Mini MIX and SL MIX on the LCA stand along with the newest addition to the MIX range - the MAXI. With its comprehensive app and flexibility when it comes to colour use and mixing, it has easy-to-use control interfaces and other innovative solutions that enable filmmakers to create the precise colour of light they want while speeding up their workflow.
---
Gaffers Control
With its robust design, this DMX controller is invaluable on set. Through its intiuitive programming and uncomplicated method of operating, users do not require extensive background knowledge. The built-in battery and WDMX-transmitter allow for complete freedom of movement around the set.
---
Hudson Spider

With a wealth of hands-on experience in cinematography, the Hudson Spider team are expanding their range with the smaller Mozzie with six legs, plus new accessories for their ever-popular Redback, including the Stealth and Ball.
---
Creamsource
The small Micro colour with its robust housing, RGBW LEDs, is lightweight and quick to set up. Not only that, it has an IP65 rating making it suitable for use in all weathers.
---
Cineo Lighting
Continuing their collaboration with NBCuniversal, Cineo will be showing the new LB800, as well as Cineo's Standard 410 which combines their award-winning, white-light quality with their innovative saturated colour technology.
---
For more information on any of the products LCA supply,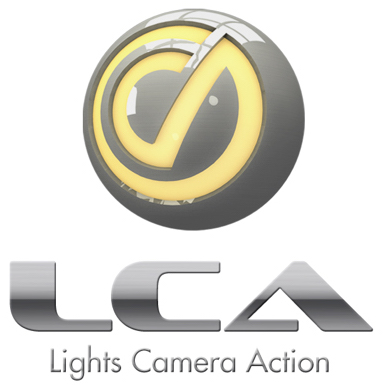 or to organise a visit, contact sales@lcauk.com,
call +44 (0)20 8833 7600
or visit www.lcauk.com