BR Remote to introduce new weatherproof AC180 camera at IBC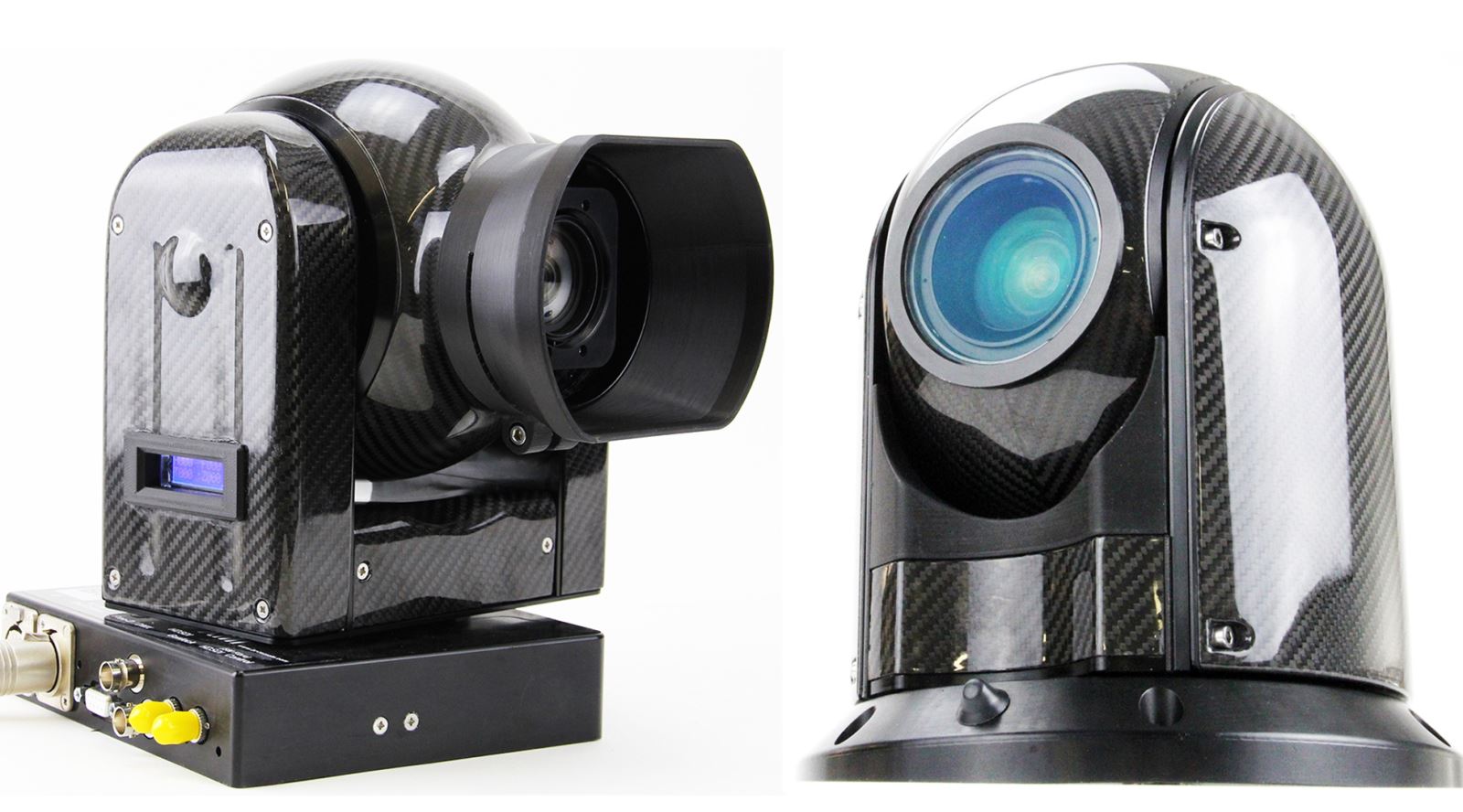 BR Remote's CamBall4 (above left) and the new AC180 (above right)
GTC sponsor BR Remote Ltd has revealed record turnover in the last 12 months from sales of remote PTZ cameras combined with engineering design and systems integration. BR Remote is a manufacturer of remote controlled PTZ cameras, camera heads and controllers used in professional broadcast and entertainment, and especially in wildlife filming, sports, reality TV and news.
"Our customers want to work directly with our engineering team," explains the company's Development Director, David Bradley, "and as a specialist camera manufacturer, we are able to offer this. It is not easy to find the expertise to configure professional camera kit perfectly and make it interoperable with an existing infrastructure, but we are doing just that – we can customise our standard remote camera equipment down to PCB level and our customers can work directly with our technical team to ensure a smooth, successful integration."
During the last 12 months, BR Remote has introduced its CamBall4 camera for remote production alongside a pared-down CamBall Lite camera, and a new range of connectivity devices for IP, SMPTE and other network protocols. Its latest model, the AC180, is a new multi-function, remote-controlled camera for outdoor productions on water, and will be showcased at this year's IBC in Amsterdam from 13–17 September.
The AC180
The AC180 has been designed to capture live pictures in the most demanding situations outdoors, including from moving platforms. It can be used on a boat or telescopic pole, while the cameraman can operate the camera from a remote studio or edit suite.
The camera is built largely from rugged carbon fibre, bonded to an aluminium frame. It has O-rings and other seals to ensure that it is weatherproof. This model is rated to both IP66 and IP67 (IP66 indicates protection from high-pressure water jets, while IP67 indicates that the camera can also withstand full immersion in water). This means the camera needs no extra protection in harsh, wet environments.
BR Remote has included a roll axis and stabilisation to enable this camera to shoot from non-stable platforms – such as a yacht deck. It can automatically keep the horizon level. The camera has three axes of physical movement, pan tilt and roll, and all three axes can have the stabilisation switched on or off individually.
The AC180 also contains all the features of BR Remote's CamBall4 VR, packaged in an aerodynamic design. It has positional metadata, smart profile moves, DMX control and advanced CCU control. As a result, a vision engineer can adjust the camera remotely and match its pictures to AR or VR graphics in a professional production.
For this outdoor model, BR Remote has also added a hidden wash-and-wipe feature to clean the lens, as well as stabilisation to steady the camera when it is used in motion.
See BR Remote at IBC in Hall 12, stand 12.F63, or visit www.br-remote.com for more information.