IDX promotion offers a free charger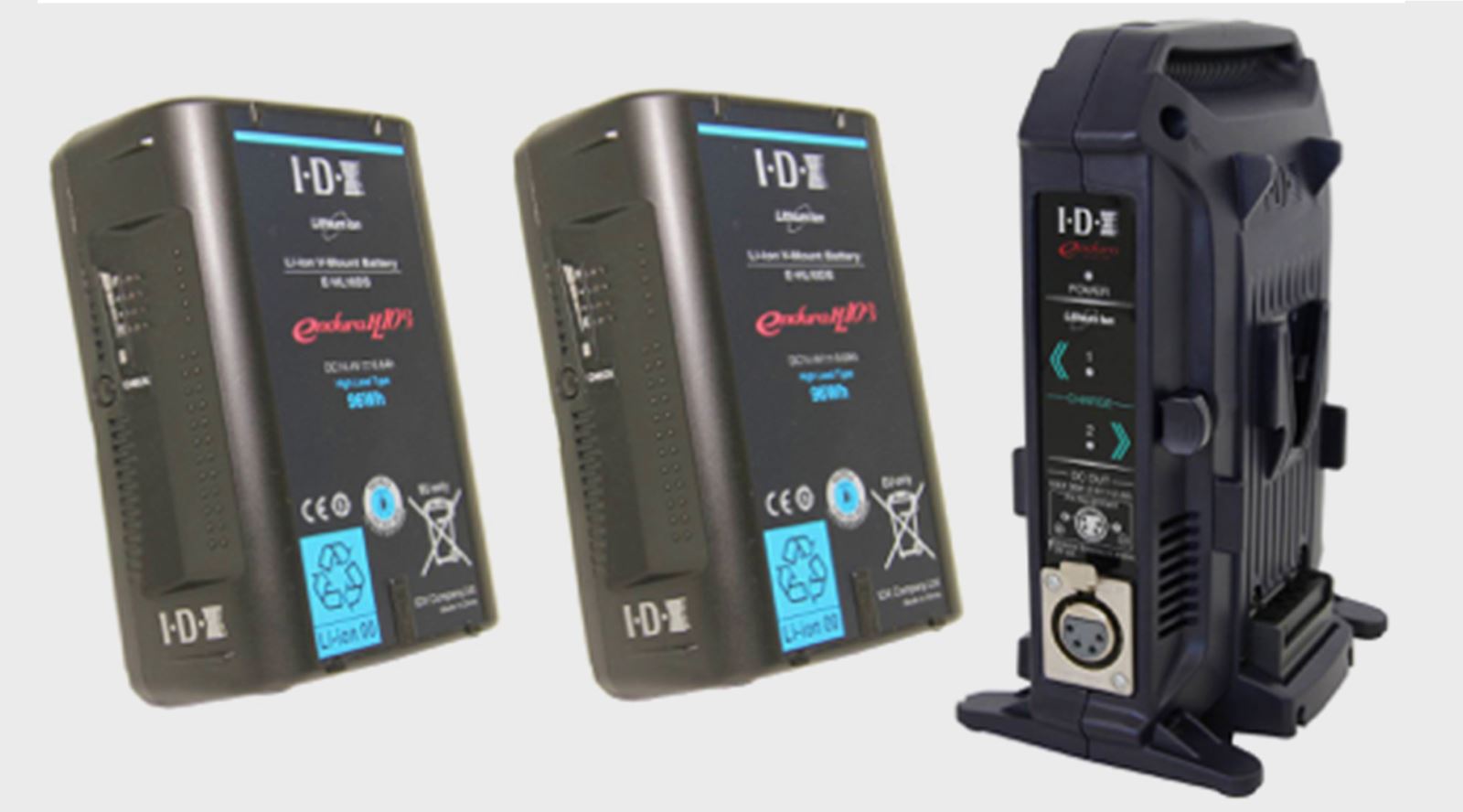 GTC sponsor IDX is offering a VL-2X free-of-charge when two of its E-HL10DS batteries are purchased – while promotional stocks last.
The E-HL10DS from IDX is a cost-effective solution for powering acquisition products needing a high current power source – it can support a 10A/120 Watt continuous load. Ancillaries, so common on today's camera systems, can be powered from a D-Tap DC output connector on the side of the battery.
Cameras are constantly looking to do so much more, resulting in a need for higher processing power. The subsequent requirement for a high current power source often comes at a cost. However, the competitively priced E-HL10DS is a compact, lightweight, quality battery coming in below the IATA 100Wh carry on restriction limit for passengers travelling by air.
The VL-2X is the perfect travel charger being compact and lightweight. Supplied with an AC adaptor taking 100~240V 50/60Hz, it offers a fanless silent operation suited to use in a hotel bedroom.
The package can be ordered using the code PROMO.EH-10/2X while stock is available.
For more information on IDX please contact:

Telephone: +44 (0)1753 547692
Email: idx.europe@idx.tv
Website: www.idx.tv